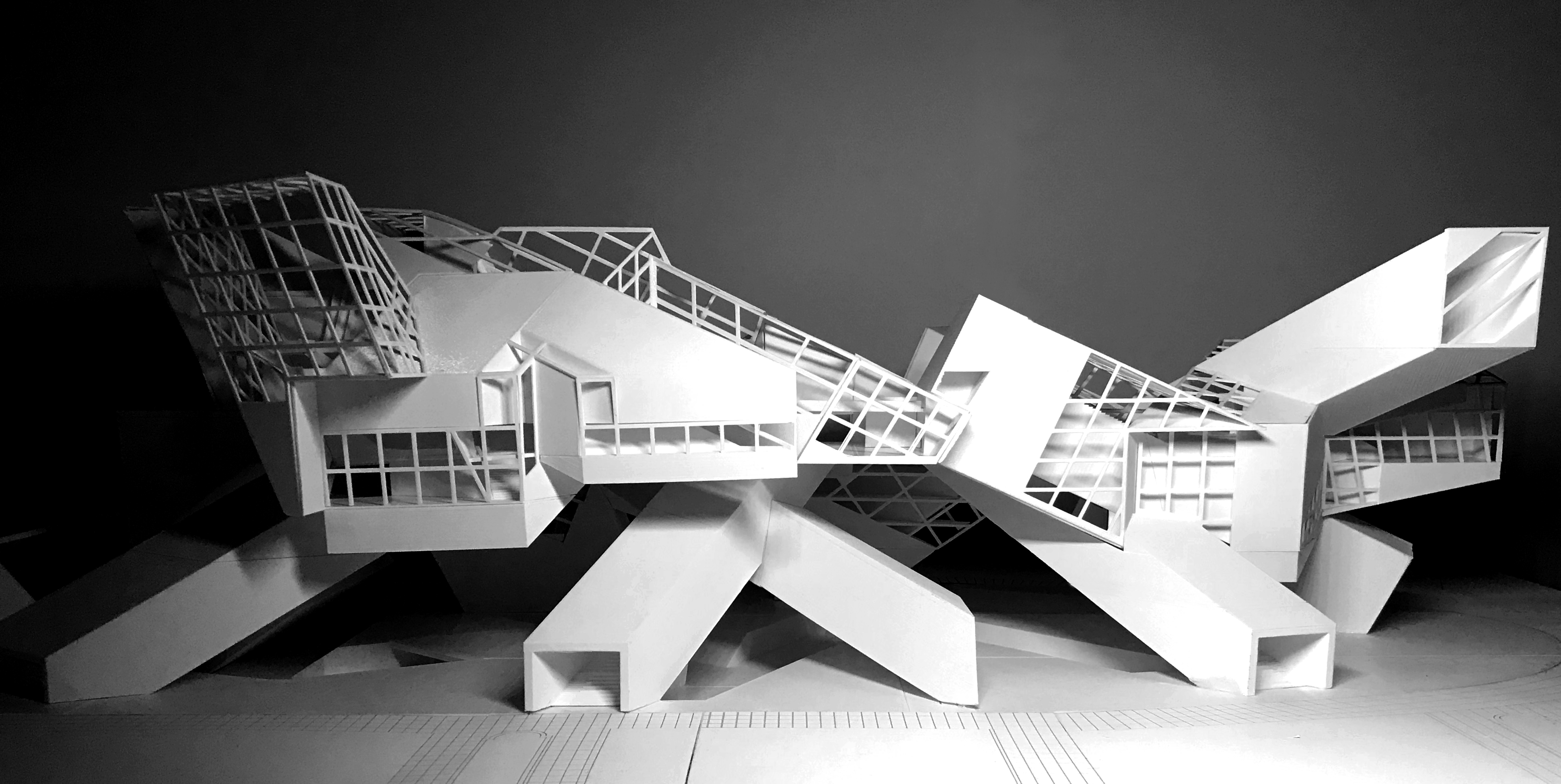 Level: graduate
Discipline: Architecture
Program: M.Arch +3
Instructor: Yaohua Wang
Inspired by the study of the role of envelope played in architecture, in which most of the relationship between layers is based on 2D space, I try to explore 3D illustration of the mask effect by beginning with 3D geometries. A site in Millennium Park in Chicago is used to play the mask effect. Considering the existing theater on the site doesn't fit the need of local people and tourists, a theater center with multiple showrooms and multi-function space comes into being. Beginning with several view frames on the site, the system grows based on the mask effect. The lifted building mass provides a mask for people in the park, and inside the mask there are many small objects that sub-divide the whole space to create different uneven space for specific uses.