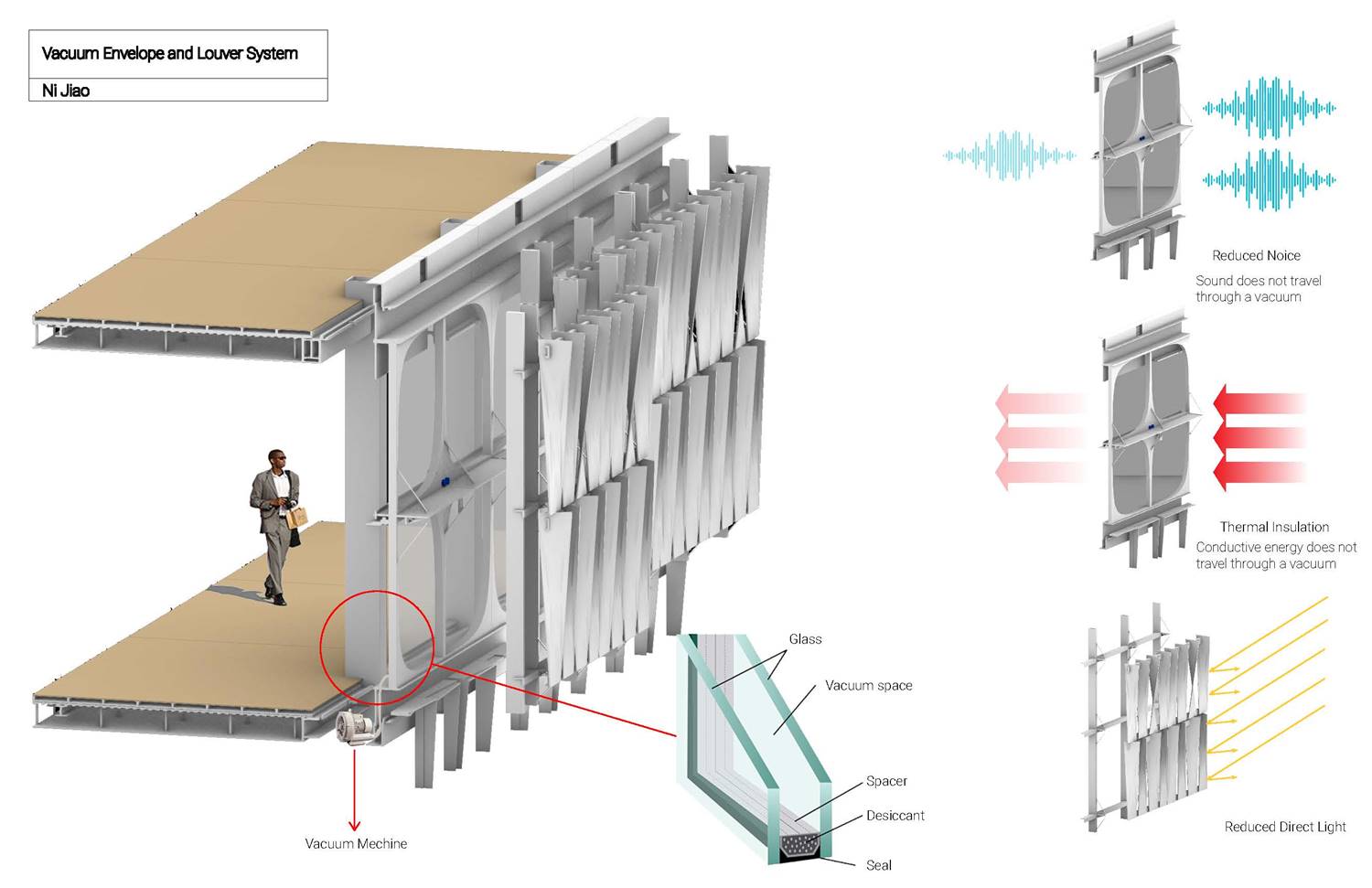 Level: graduate
Discipline: Architecture
Program: M.Arch +3
Instructor: Scott Uriu
This project proposes a new building for the Los Angeles County Public Works based on a modular component structural system. The new building is clad using a vacuum envelope between dual glazing, creating a highly insulated skin. This skin is then clad with a louver shading facade.