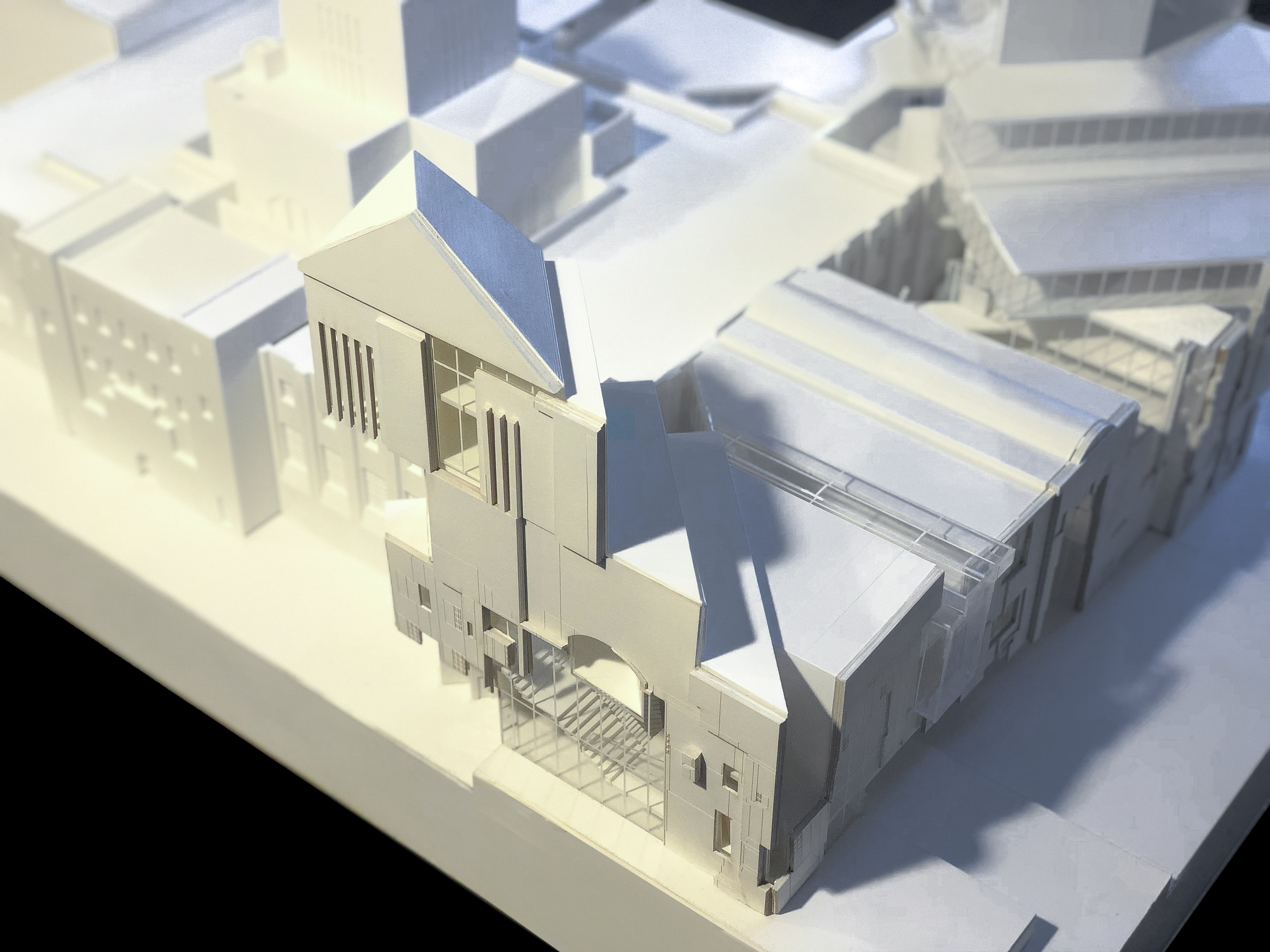 Level: graduate
Discipline: Architecture
Program: M.Arch +3
Instructor: Yaohua Wang
This project is based on the topic of "interiority." The definition of interiority could be the state of being interior, but I addressed the transformation between interior and exterior. My precedent is After the Party, designed by OFFICE Kersten Geers David Van Severen, which turns the exterior space into the interior condition while the exterior becomes the interior because it adds a new portion. It is literally operating with space. For my project, I chose to create an addition for the LA Central Library. Working with the representation of an exterior condition, I used that to produce a new interior space. The project tries to capture the memory of the existing art-deco building and show a new open public space with elements of the old one.