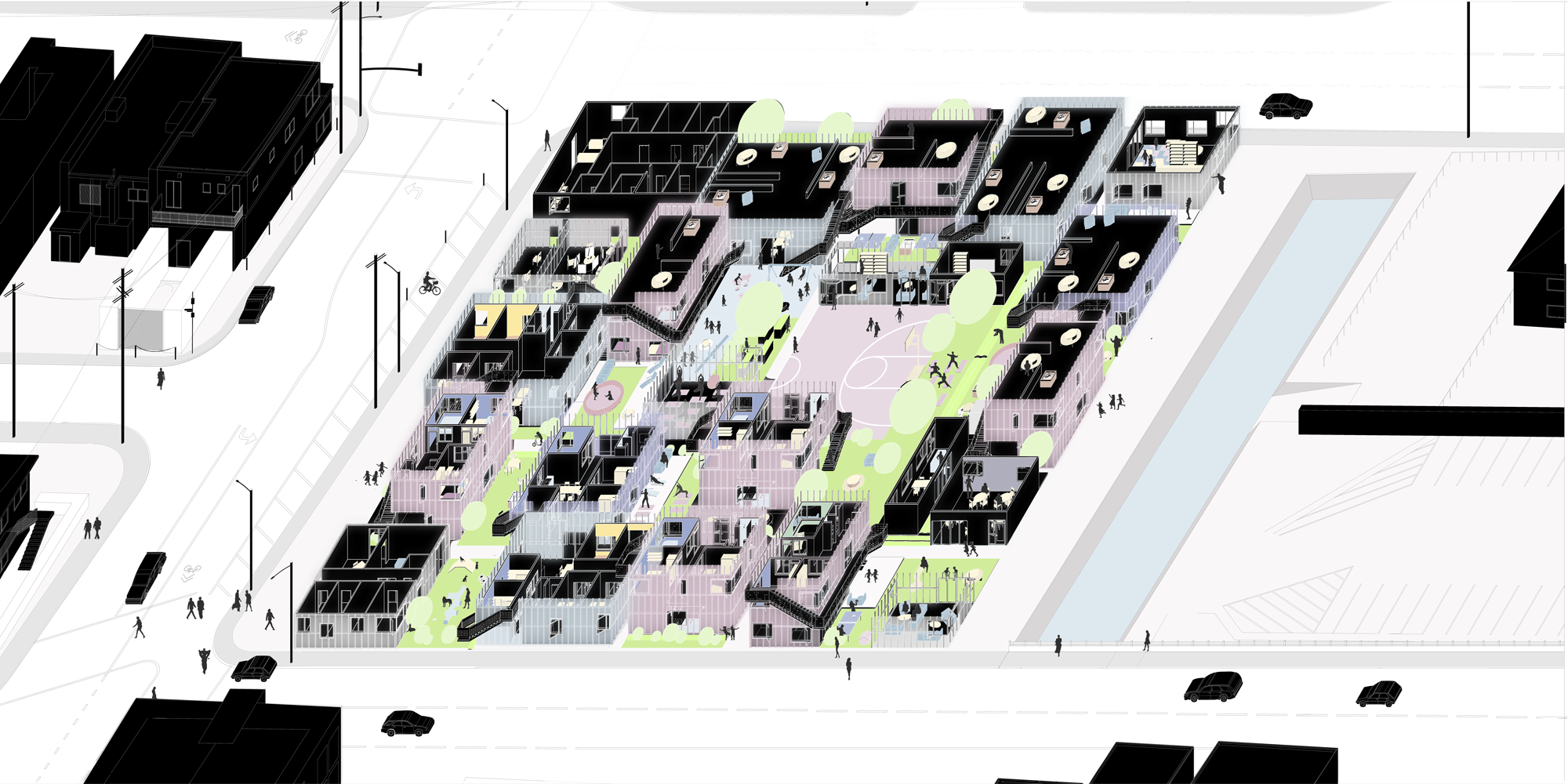 Level: undergraduate
Discipline: Architecture
Instructor: Gary Paige
The idea of a mosaic serves as a metaphor for a community of dwellings for homeless mothers and children. The project is located on a 50,000-square-foot parking lot two blocks from Venice Beach, adjacent to the Venice Canal Historic District. Programmatically, the project is conceived as a small neighborhood or village of share houses, with public facilities such as a clinic, classrooms, counseling lounges, recreational spaces and other communal spaces. Conceptually, the term mosaic not only defines the space that's created by the mix of programs but also, refers to the diverse constituency and neighborhood fabric that has characterized Venice as a cultural hub, a tourist destination, a hangout for creatives and eccentrics as well as home to the second largest homeless population in Los Angeles.