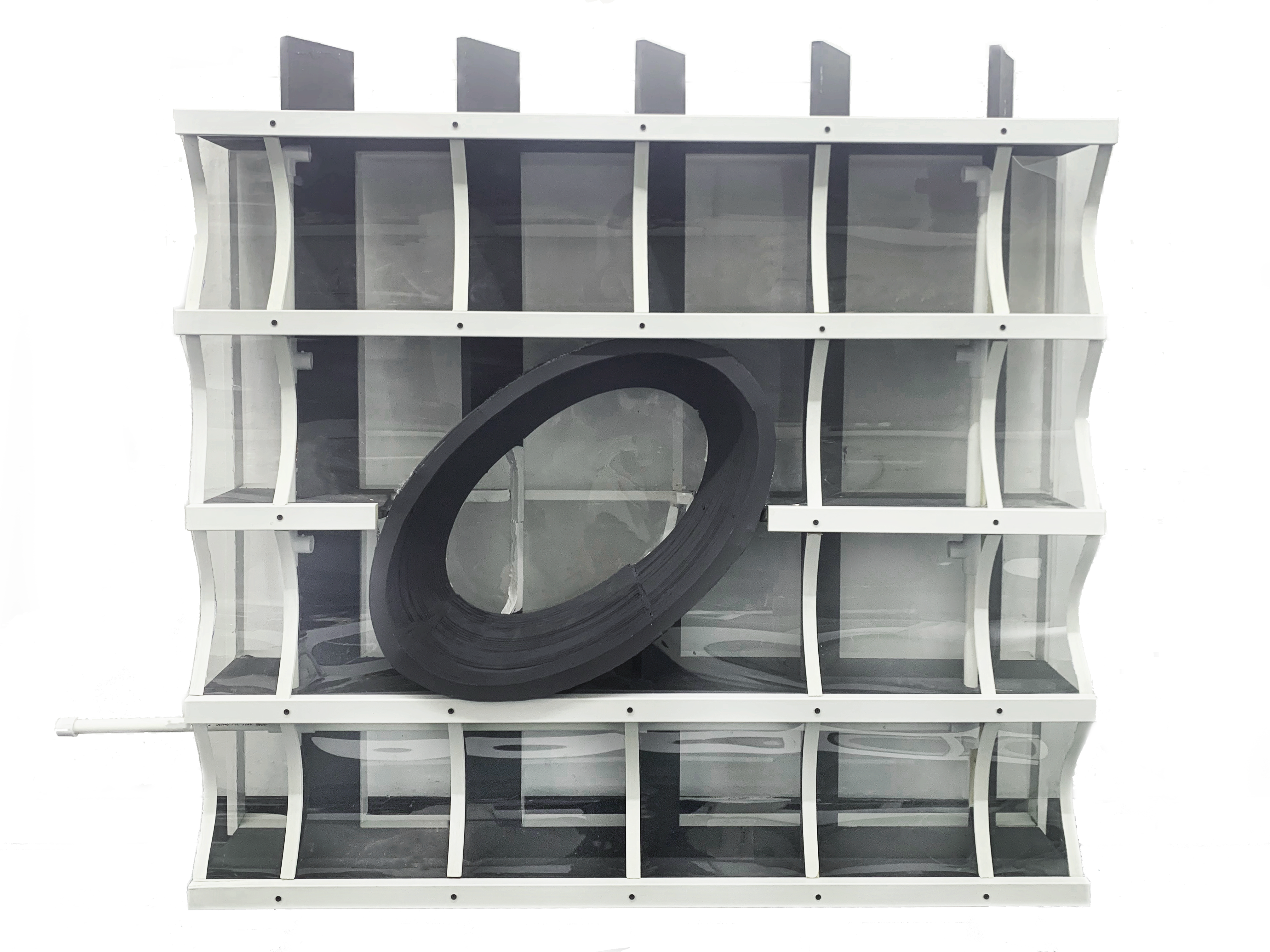 Level: graduate
Discipline: Architecture
Program: M.Arch +2
Instructor: Scott Uriu
The purpose of this project is to design an energy-efficient louver system wrapped by ethylene tetrafluoroethylene (ETFE) panels. The goal is to apply bounce light into the building instead of direct light and utilizing the vacuumed facade to reduce the transfer of thermal and sound waves.
Driven by these two purposes, the facade has a vacuumed louver system applied on the south and west side of the proposed building. The thickness of the horizontal and vertical members is oriented by the direction of the sun. The vacuumed ETFE system plays as a thermal and audio barrier.
A few light thresholds subtracted on the facade indicate some specific programs in the building and apply natural lights for these places.