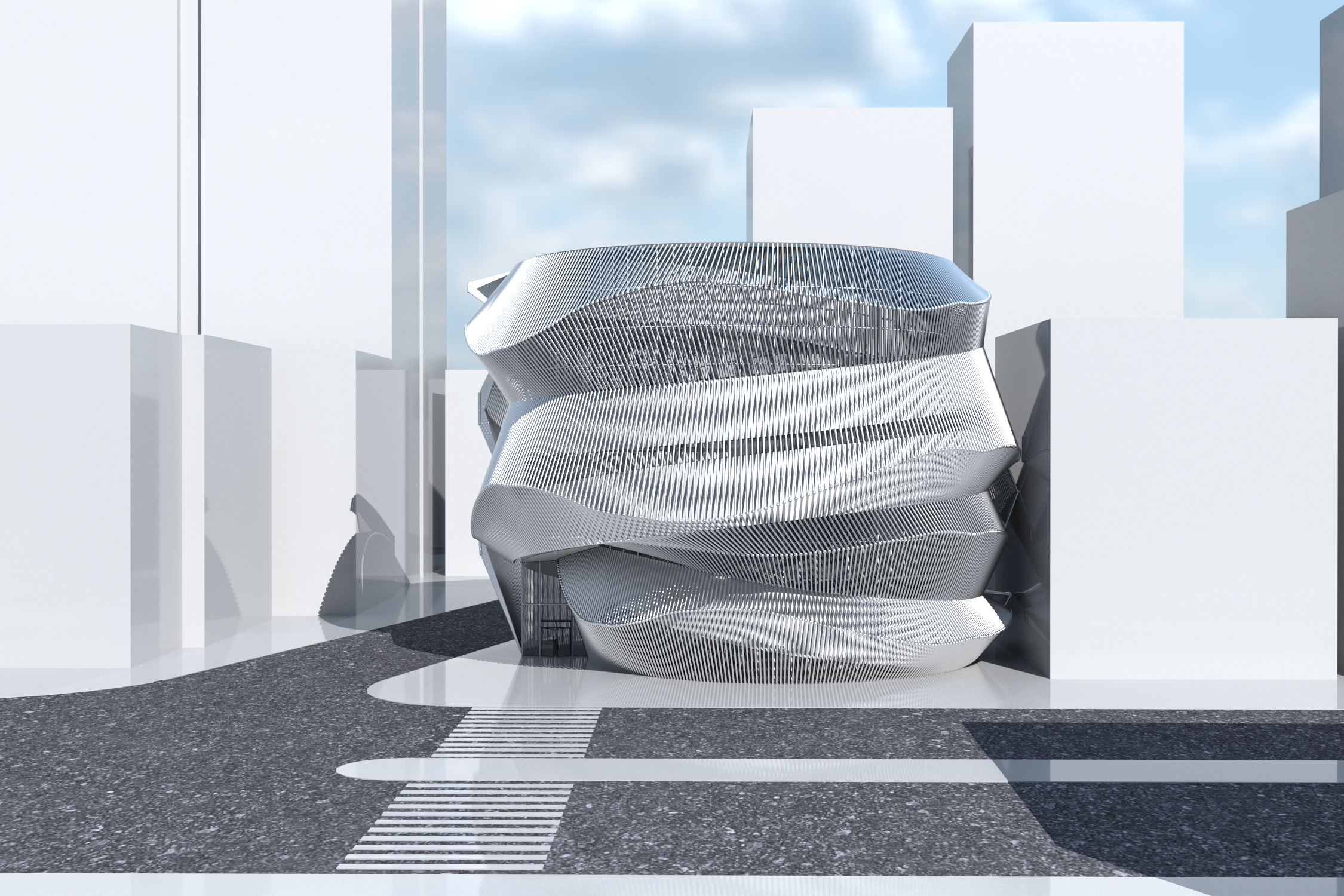 Level: graduate
Discipline: Architecture
Program: M.Arch +3
Instructor: Wes Jones
This project is a proposal based on research of the Shanghai Bund Finance Centre. The function of this project is an exhibition hall. By focusing on the movement of the precendent's façade, and research of different types of opening veil form, this project provides five different façade movements. These choreographed, architectural movements are controlled by music and they vary in speed and shape depending on the vibration wave of music. This could combine the interior space and the movement veil. When the architecture hears music, it expresses its emotion and resonates with people.