Visiting the USC School of Architecture before enrolling in one of our programs will give you a first-hand look at studio spaces and facilities, as well as a sneak peek at what life is like as a student here. Opportunities to visit include scheduled open house events, campus tours and one-on-one meetings with our admissions team.
As an academic cultural institution in the heart of South Los Angeles, certain lectures, exhibitions and other special events are open to the public. Please visit our calendar page for a list of upcoming events.
Getting Here
USC is easily accessible via major freeways and public transportation. The School of Architecture is located near the corners of Watt Way and Bloom Walk on the southwest corner of the University Park Campus.
ADDRESS
Watt Hall, 850 Bloom Walk, Suite 204
Los Angeles, California 90089-0291
Public Transit
USC Architecture is conveniently located near the Metro Expo Line and multiple public bus routes.
BUS
USCTransportation has compiled a list of MTA bus routes that currently service the University Park Campus and its vicinity. We also have a list of Metrolink rail routes that service USC. Also, you may find the MTA System Map useful.
METRO
The School of Architecture is just a short walk from the Expo Park/USC station on the Metro Expo Line. After exiting the train, head north on Trousdale Parkway and take a left on Bloom Walk. The School will be on your lefthand side.
FROM los angeles international airport
Head east on I-105 and then north on I-110. Take exit 20B for Exposition Boulevard toward 37th Street. Continue onto S. Hope Street (signs for Exposition Boulevard) and make a left onto W. Exposition Boulevard. Take a right onto Watt Way and enter campus through the Watt Way Entrance (Gate 1).
Parking
Parking is available at several parking structures and meters throughout the University Park Campus.
On-Campus Parking
The Downey Way Parking Structure is the closest parking lot to the School of Architecture. Guests may access the structure through the Downey Way Entrance or the Watt Way Entrance. Parking on campus is currently $14 per day, though rates and availability may vary for special events. Parking meters are also available throughout campus. For more information, visit USC's Public Parking page.
Off-Campus Parking
Four- and two-hour metered parking is available on Vermont Avenue, Figueroa Street and just north of campus on Jefferson Boulevard.
For Prospective Undergraduate Applicants
USC Admission offers several opportunities to experience USC. To RSVP for any of the below programs, please visit: https://admission.usc.edu/meet-us/on-campus-tour-programs/.
Meet USC
— Admission Presentation (1 hour)
— Campus Tour (1.5 hours)
— Meeting with Academic Department/School of Architecture (1 hour)
This is the most comprehensive visit program for high school juniors, seniors in their fall semester, and their families. The program includes an information session led by an admission counselor, a walking tour led by a current USC student, and an information session with the School of Architecture. Reservations are required.
Campus Tour
— Admission Presentation (30 minutes) (optional)
— Walking Tour of Campus (1.5 hours)
Campus walking tours give guests a look into the life of USC students, including academics, campus resources, residential life, athletics and much more. Tours are led by current undergraduate students who share their stories while presenting an overview of the university. Each campus tour is preceded by an optional, half-hour presentation from one of the University counselors on undergraduate admission and financial aid at USC. Reservations are required.
Transfer Day
— Admission Presentation (1 hour)
— Financial Aid Presentation (1 hour)
— Campus Tour (optional)
Transfer Day is a half-day comprehensive program designed to educate you on the transfer process and academic life at USC. Specifically, the program includes presentations on the admission process, transfer credit policy, academics, financial aid and gives you the option to visit an academic department or take a campus tour. Reservations are recommended.
Transfer Information Session
— Academic Presentation (1 hour)
Led by a USC admission counselor, this one-hour session is designed to help students prepare to transfer to USC. You should attend this session as soon as you know you are interested in the university. The presentation includes information about the application process, transfer course selection, transfer credit policy, academics and financial aid. Reservations are recommended.
Discover USC: Fall Open House
Saturday, November 16, 2019
— Financial Aid Info Sessions (hourly)
— Admission Info Sessions (hourly)
— Campus Walking Tours
— Student Panels
— Academic & Student Life Interest Fair
— School of Architecture Presentation
This full-day, on campus program will provide you and your family an opportunity to meet with the Offices of Admission, Financial Aid, and the School of Architecture. We will be offering two identical Architecture information sessions and tours of the facilities. Reservations are recommended.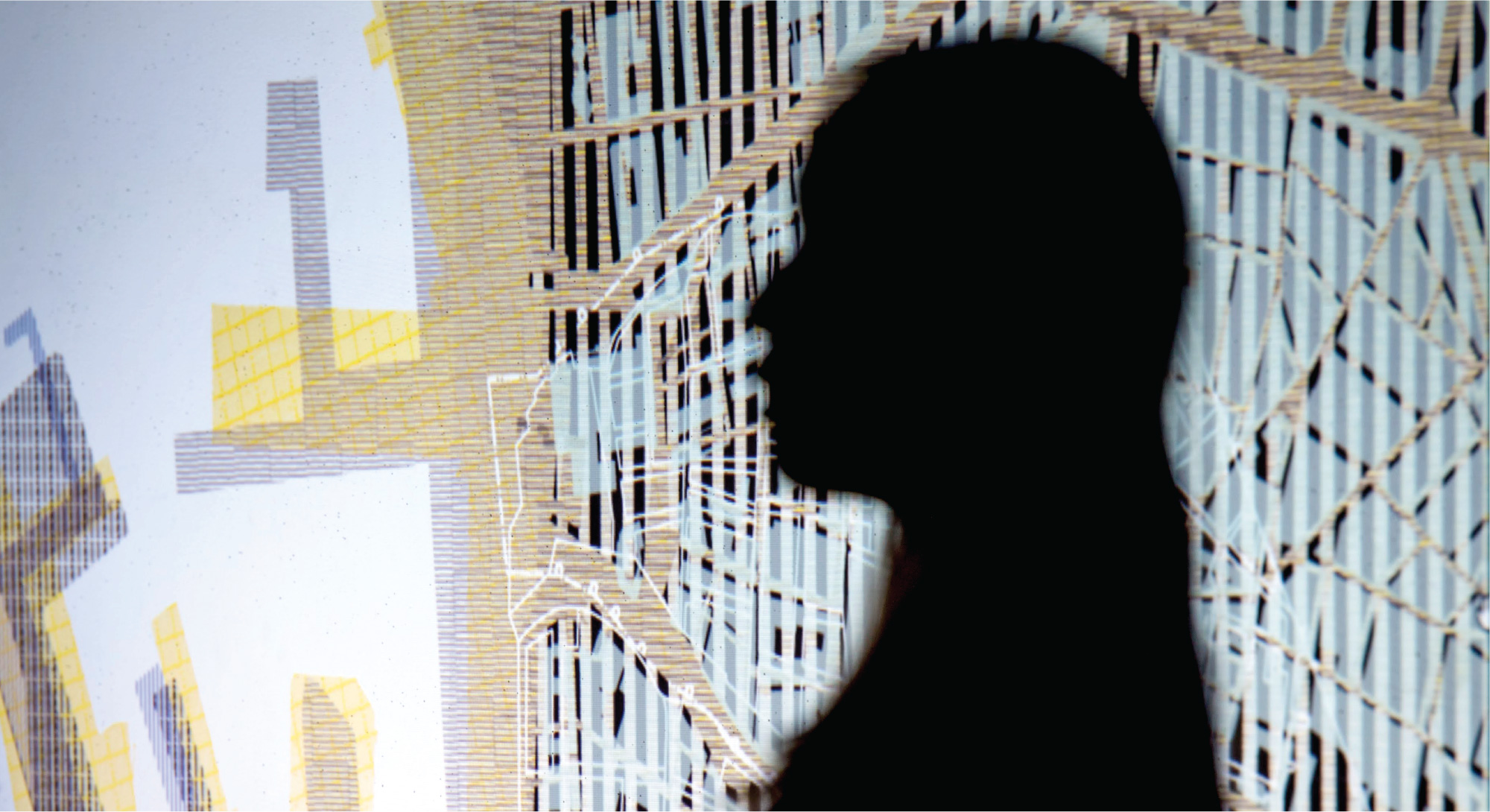 For Prospective Graduate Applicants
Open House for Graduate Degree Programs
October 21, 2019
USC School of Architecture
Watt Hall, Upper Rosendin (3rd floor)
Discover the fundamentals of graduate education in architecture at USC. Meet program directors, teaching faculty, and current students from our programs in:
— Master of Architecture
— Master of Advanced Architectural Studies
— Master of Building Science
— Master of Heritage Conservation
— Master of Landscape Architecture
Gain clarity on eligibility requirements, portfolio submissions, important dates and other specifics related to admission to our programs.
To participate in this event, please contact us and indicate 'Graduate Open House RSVP' in the 'Message' portion of the form.
GRADUATE PROGRAMS: Architecture, Building Science, Heritage Conservation, & Landscape Architecture
USC Graduate Schools Fair
Thursday, October 10, 2019
11:00am – 2:00pm
Outdoors along Trousdale Parkway on the main USC Campus
As a part of your visit to the USC campus, we would like to invite you to come meet with our School of Architecture admissions staff and tour our facilities. During your meeting at the School, we will address your program specific questions in regards to our curriculum, school culture, and application requirements.
If you would like to visit the School of Architecture after your Spotlight: USC session, please contact Melisa Hanparsun at archgrad@usc.edu at least five business days before your intended visit.
Spotlight: USC sessions will be held at the Admission Center from 9:45 AM - 11:45 AM on the following dates:
Friday, September 27, 2019
Friday, October 25, 2019
Friday, November 22, 2019
School of Architecture Department Tours
If you are not able to attend the Graduate Open House and would like to visit the School of Architecture, please contact us at archgrad@usc.edu at least five business days before your intended visit.
Department Tours may include meetings with a graduate admissions staff member, program director, and a facilities tour led by a student ambassador. Scheduled campus visits are dependent on the availability of the program director for your intended program(s) of study. Most departmental visits last about 1 to 1 1/2 hours.
Please make sure that you schedule a visit as we may not be able to accommodate every walk-in prospective student.
During the months of January to March, department tour appointments may be limited as the faculty will be reviewing applications.
Learn About USC
To learn more about USC and how to present yourself as a strong candidate for graduate study, visit the central graduate admissions office through one of the on- or off-campus programs, or through one of the webinars. For more information, visit our graduate application page.