The USC Architectural Guild Charrette is a rigorous, juried design competition that invites fourth-year, fifth-year and graduate students to compete in a one-day charrette. The competition was developed as a way to put the students' classroom skills to the test and help them develop the tools necessary to articulate concepts during client meetings.
RELATED RESOURCES: USC Architectural Guild, Mentorship, Career Week
2020 USC Architectural Guild Charrette
On Saturday, Jan. 25, 2020, the USC Architectural Guild hosted its ninth annual Design Charrette, challenging fourth-year, fifth-year and graduate students from the USC School of Architecture to prepare design entries based on a specific prompt. This year's Charrette was a week-long challenge, giving students the opportunity to work in teams of three to create innovative solutions to complex urban design issues. Students then presented their proposals to a distinguished jury, which was comprised of:
Vince Bertoni, Director of Planning, City of Los Angeles
Mia Lehrer, FASLA, President, Studio-MLA
Geoffrey von Oeyen, Assistant Professor of Practice, USC School of Architecture
Design Charrette Winners
First Place: Andrew Blumm, Alison Iwashita and William Izu
Second Place: Michael Gonzalez, Keith Tiu and Yashoda Godhani
Third Place: James Crandall, Caleb Schweter, Hector Covarrubias del Cueto
Read about the winning team's project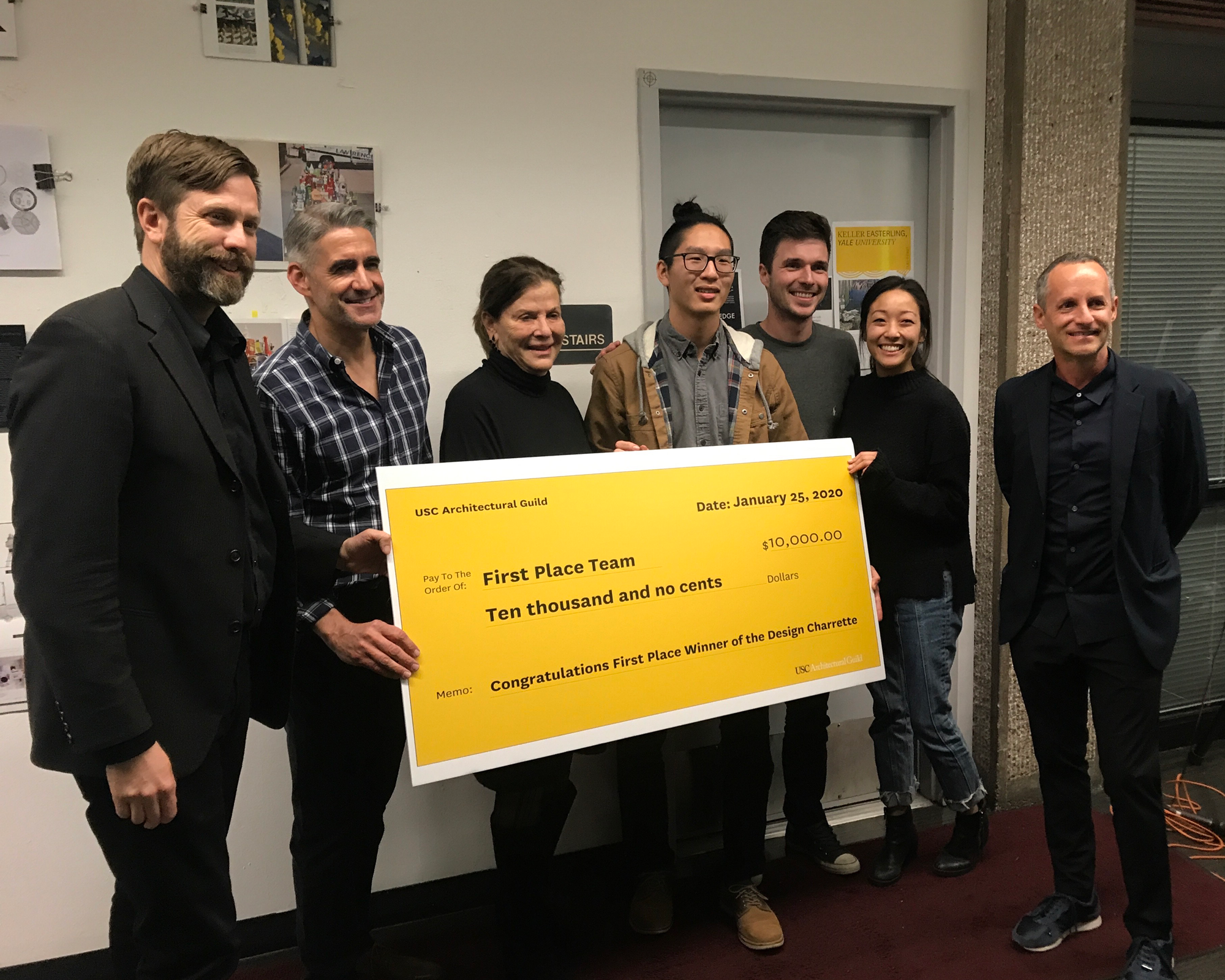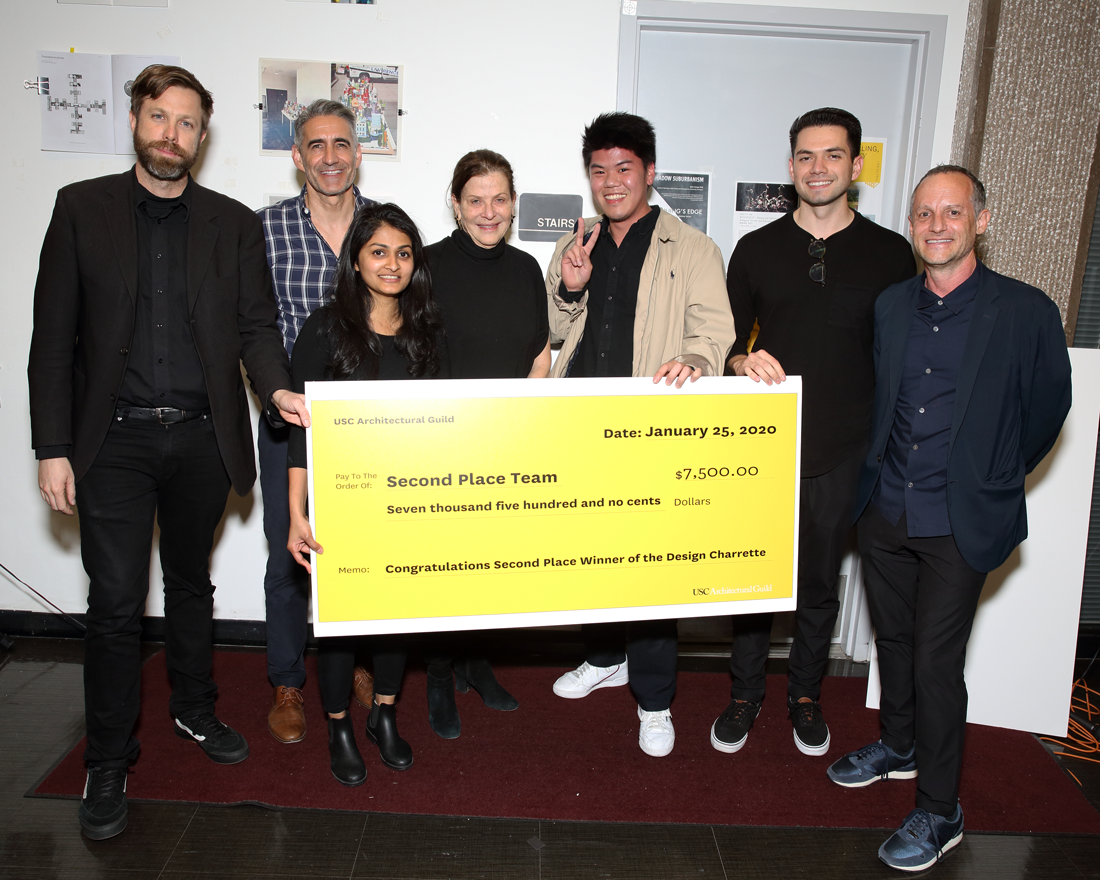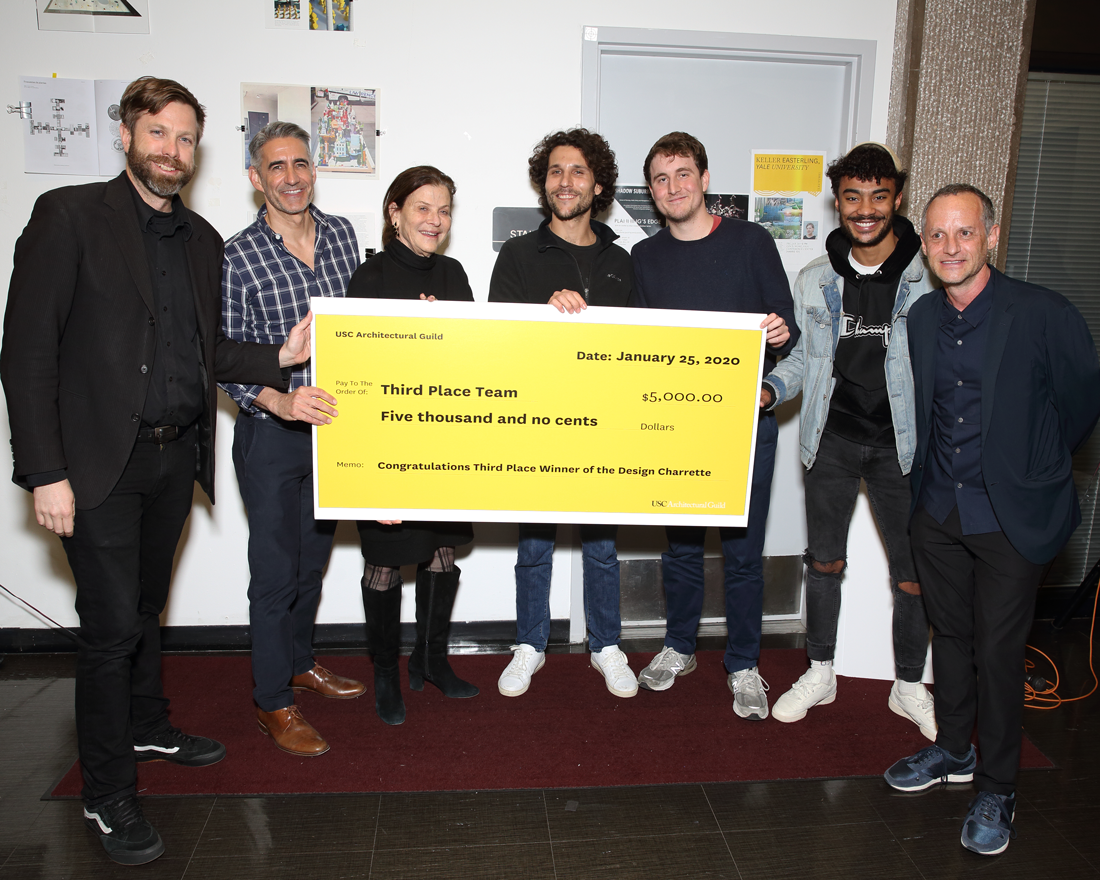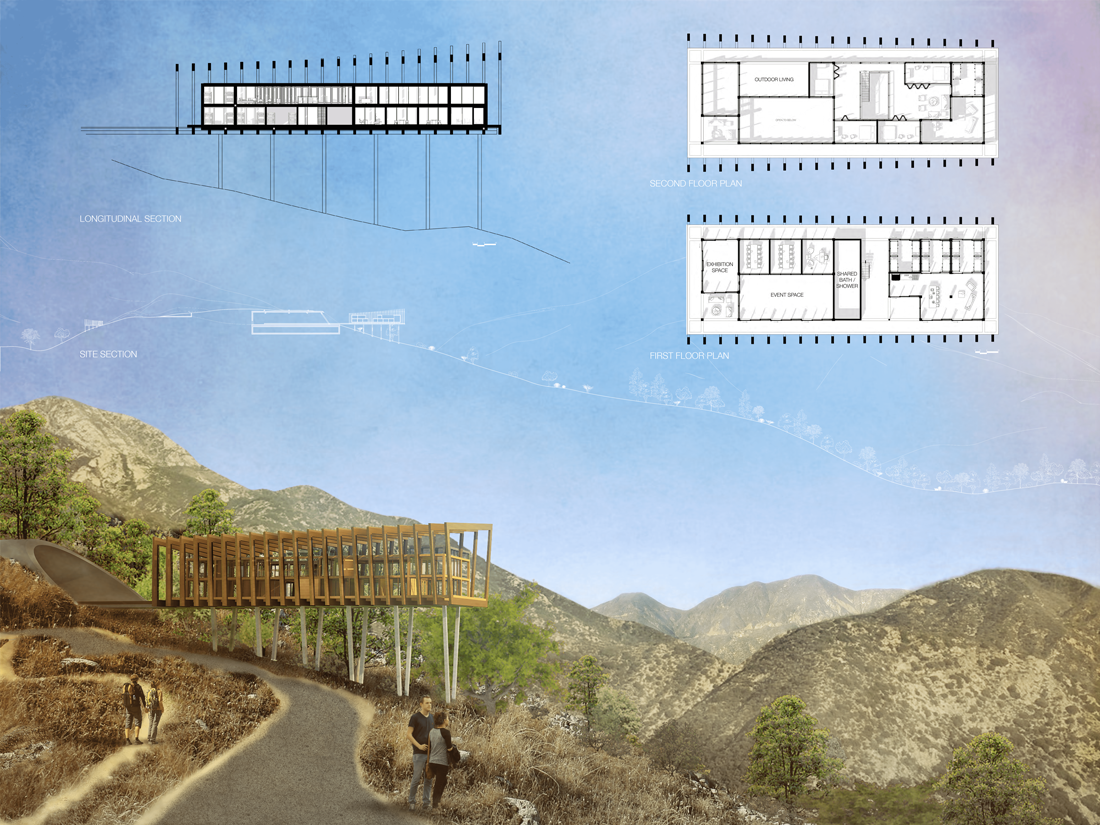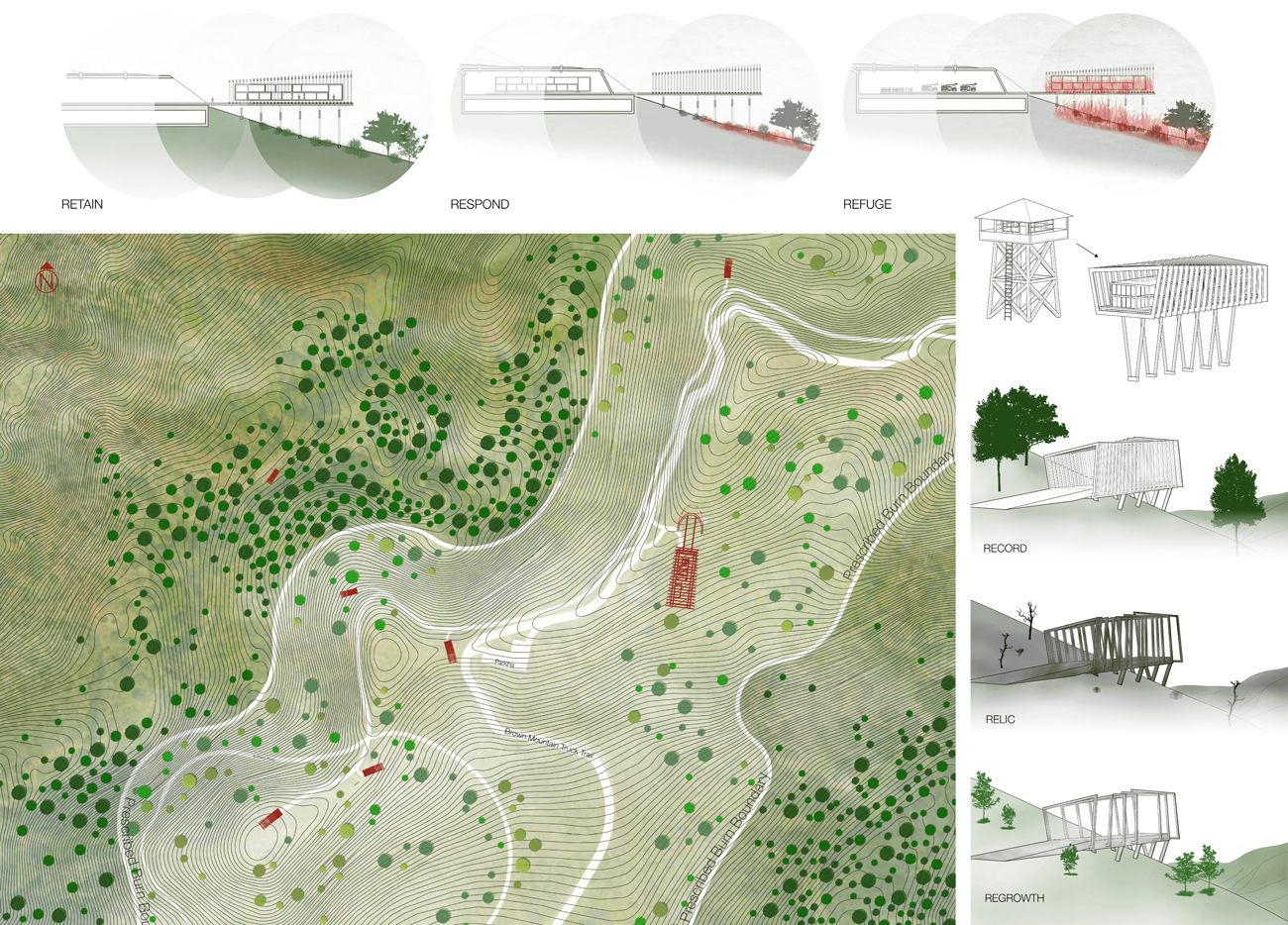 Geoffrey von Oeyen
Assistant Professor of Practice, USC School of Architecture
Geoffrey von Oeyen is a Principal of Geoffrey von Oeyen Design and von Oeyen Architects, based in Los Angeles, and is an Assistant Professor of Practice at the USC School of Architecture. The recipient of multiple national awards including the Architectural League Prize, Next Progressives, and a MacDowell Fellowship, his built architectural projects in North America and Asia have been widely published in international architectural publications such as Architect, Architectural Record, Dezeen, and Architizer. Von Oeyen leads graduate and undergraduate students in multidisciplinary design research and design-build projects in the United States and China, exploring innovative tectonic systems that leverage precedent, site, and community to reconcile disparate visual, spatial, and cultural conditions, and this work has been awarded and published by organizations such as the American Institute of Architects and the American Composites Manufacturing Association. As President of the Board of Directors of the Los Angeles Forum for Architecture and Urban Design, von Oeyen advocated for diversity, equity, and inclusion in the built environment, and has critically explored new systems for housing architecture in Los Angeles, the topic of his current graduate directed design research studio at USC.
Prior to founding his practice, von Oeyen was an Associate at Gehry Partners, LLP, where from 2005 to 2011 he played key roles in the design of several geometrically and technically complex institutional projects, including the Fondation Louis Vuitton in Paris and the UTS Business School in Sydney. Born in Detroit and raised in Los Angeles, von Oeyen received an M.Arch. from the Harvard Graduate School of Design and accepted the Faculty Design Award and Chair's Letter of Commendation. Prior to the Harvard GSD he was a U.S.-U.K. Fulbright Scholar at the University of Cambridge, where he received an M.Phil. in the History and Philosophy of Architecture. Von Oeyen's M.Phil. dissertation extended his funded undergraduate thesis research at Stanford University, where he graduated with Honors in Urban Studies and double minors in Art History and History.
Mia Lehrer, FASLA
President, Studio-MLA
Mia Lehrer founded our firm with a vision to improve quality of life through landscape. She has led the design and implementation of ambitious public and private projects including the Hollywood Park Racetrack redevelopment and its new LA NFL Stadium, the LA County Natural History Museum Gardens, Vista Hermosa Park, and many Los Angeles River-related projects. Mia is internationally recognized for progressive landscape design, advocacy for sustainable and people-friendly public places, and catalyzing work for a climate-appropriate future. She earned her Master of Landscape Architecture degree from Harvard University's Graduate School of Design, and lectures and teaches around the world. Among recent accomplishments, she served on Obama's Fine Arts Commission and was honored with ASLA's LaGasse Medal.
Vince Bertoni
Director of Planning, City of Los Angeles
Vince Bertoni is the Director of Planning for the City of Los Angeles. With 29 years of professional planning experience, Vince leads the largest city planning department in the nation. He is charged with developing policies that shape the future of the City and guide development decisions for a diverse and dynamic metropolis of over 4 million people. Prior to arriving in Los Angeles, Vince was the Director of Planning and Community Development for the City of Pasadena where he successfully managed Pasadena's city planning program through a General Plan update, a comprehensive visioning process that happens just once every 20 years. He has also served as Deputy Director for the City of Los Angeles and held lead planning posts for the cities of Beverly Hills, Santa Clarita, and Malibu.
Vince is a member of the California Planning Roundtable and has held several leadership positions with the California Chapter of the American Planning Association including President, Vice President for Policy & Legislation, Director of the Los Angeles Section, and Co-Chair of the American Planning Association's 2012 National Planning Conference. In addition, he has served on the Board of Directors of the League of California Cities and as President of the League's Planning & Community Development Department. Vince has been active on statewide legislation, having served on the Housing Element Reform Working Group formed by the State Assembly and Senate and testified before the State Senate on infill real estate development strategies.
Vince has a Bachelor's Degree in Transportation and Urban Geography from San Diego State University and is a member of the American Institute of Certified Planners.