The USC Architectural Guild Charrette is a rigorous, juried design competition that invites fourth-year, fifth-year and graduate students to compete in a one-day charrette. The competition was developed as a way to put the students' classroom skills to the test and help them develop the tools necessary to articulate concepts during client meetings.
The next USC Architectural Guild Charette will take place on Saturday, January 12, 2019.
A design challenge is revealed in the morning and teams are given seven hours to think through the challenges, create solutions and produce drawings on boards to be reviewed by a jury. The selected finalists are then required to present their work in person before a jury of leading architecture and industry professionals. The all-day event culminates with an award presentation and reception.
The charrette provides an invaluable real-world professional experience to students by putting their classroom skills to the test. A jury of leading architecture professionals is asked to judge the competition and the all-day event culminates with the awarding of prizes totaling $30,000. First place is awarded $15,000, second place $10,000 and third place $5,000.
For more information, to request a registration form, and make a deposit, email arcguild@usc.edu or call (213) 821-5408.
RELATED RESOURCES: USC Architectural Guild, Mentorship, Career Week
2018 USC Architectural Charrette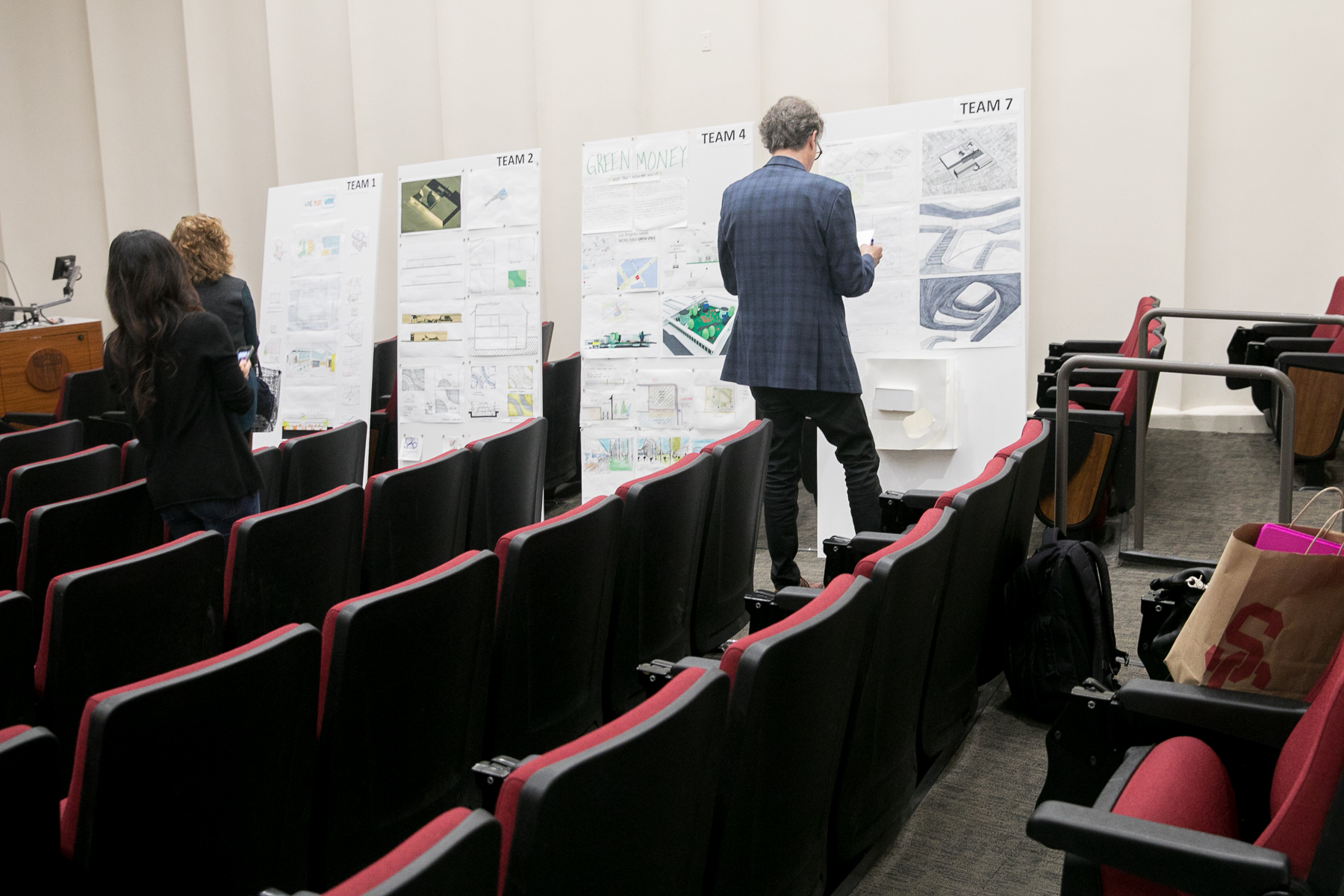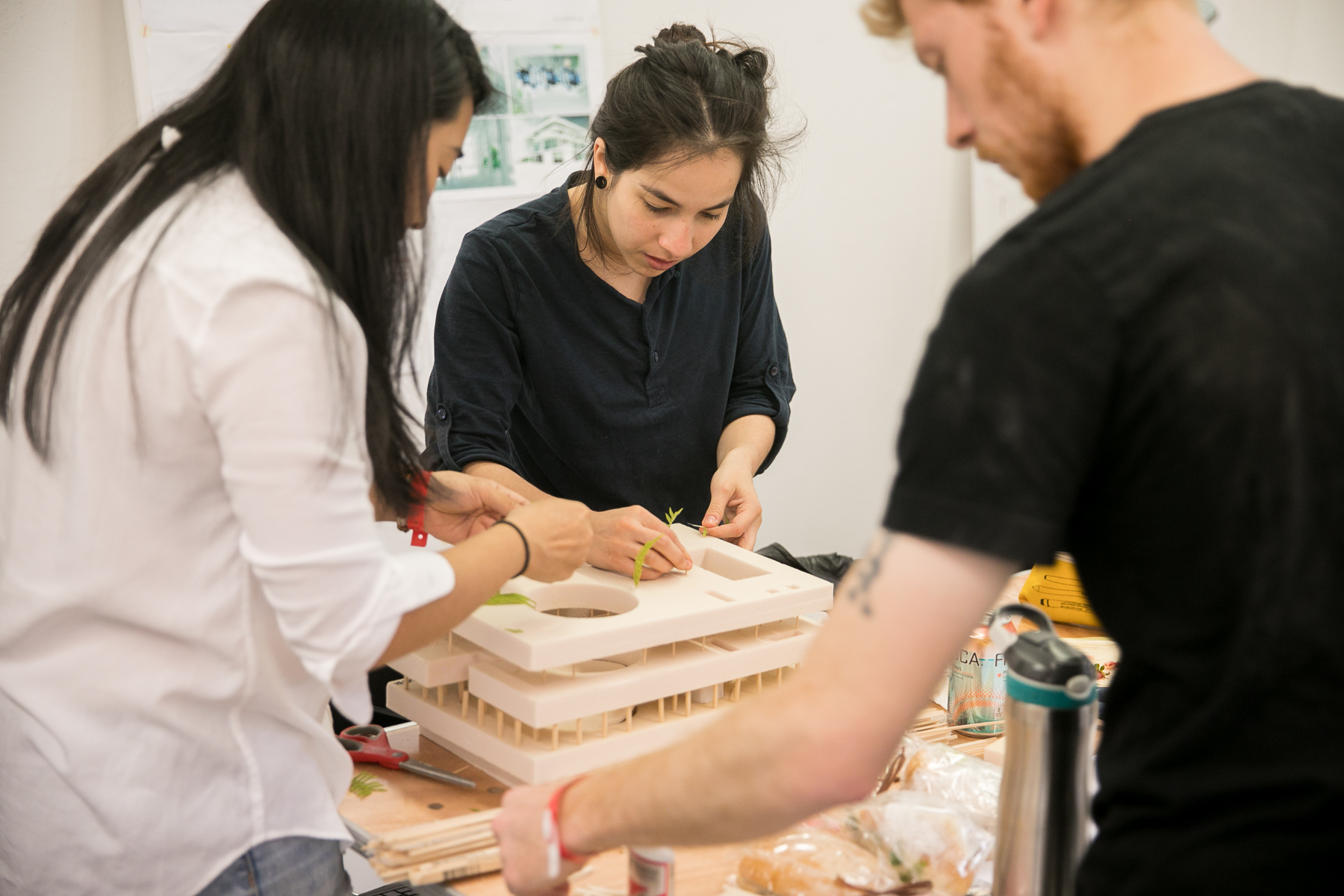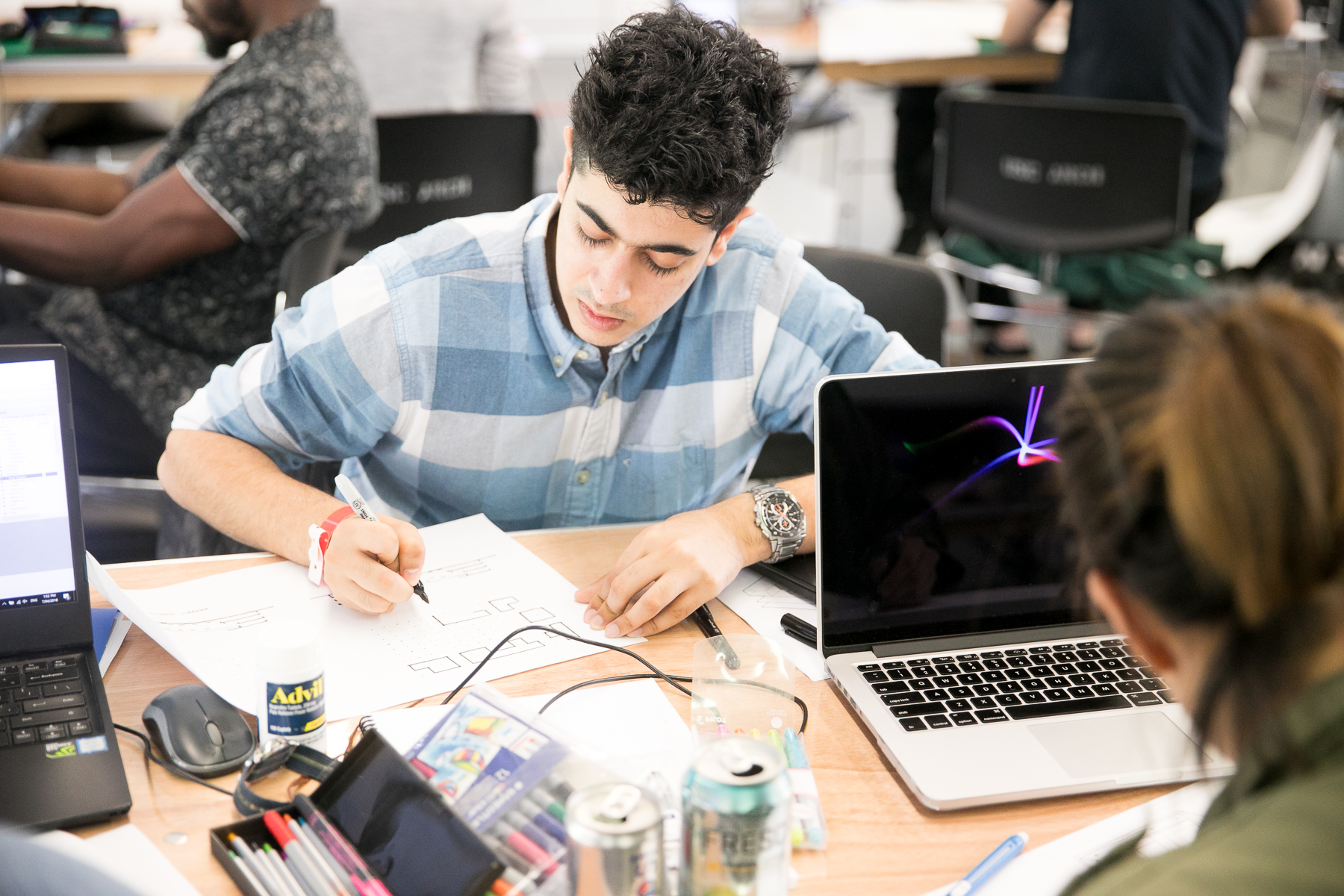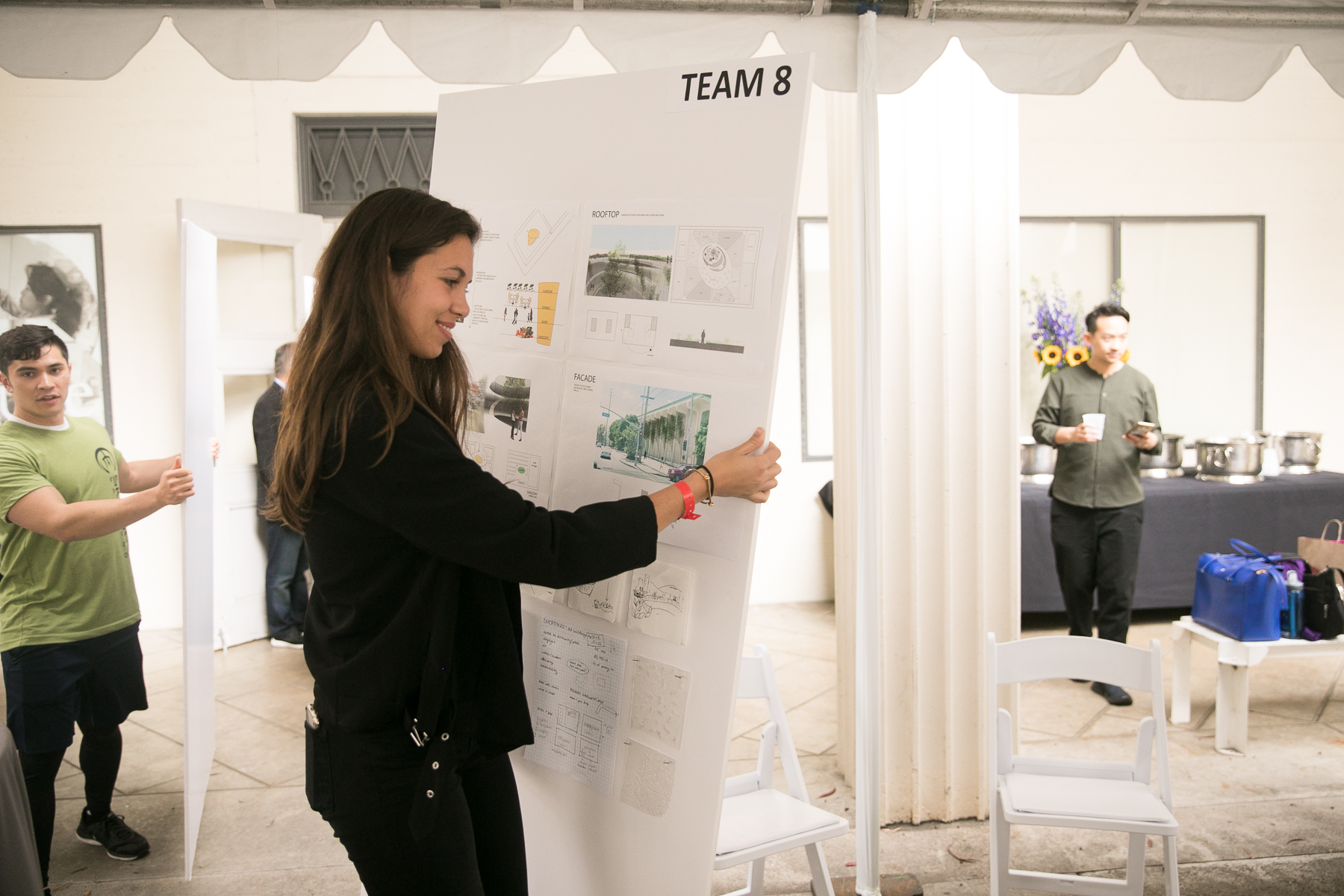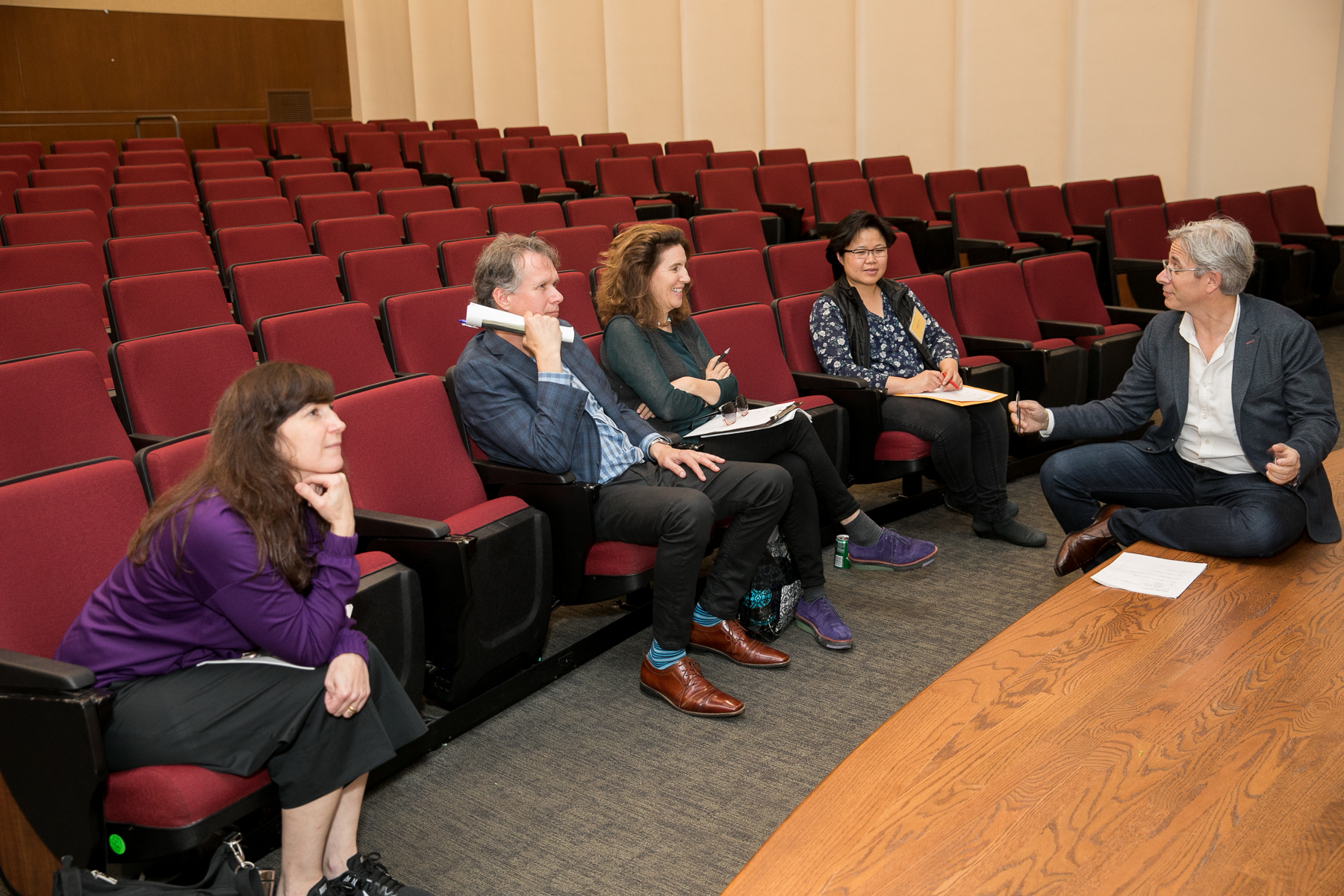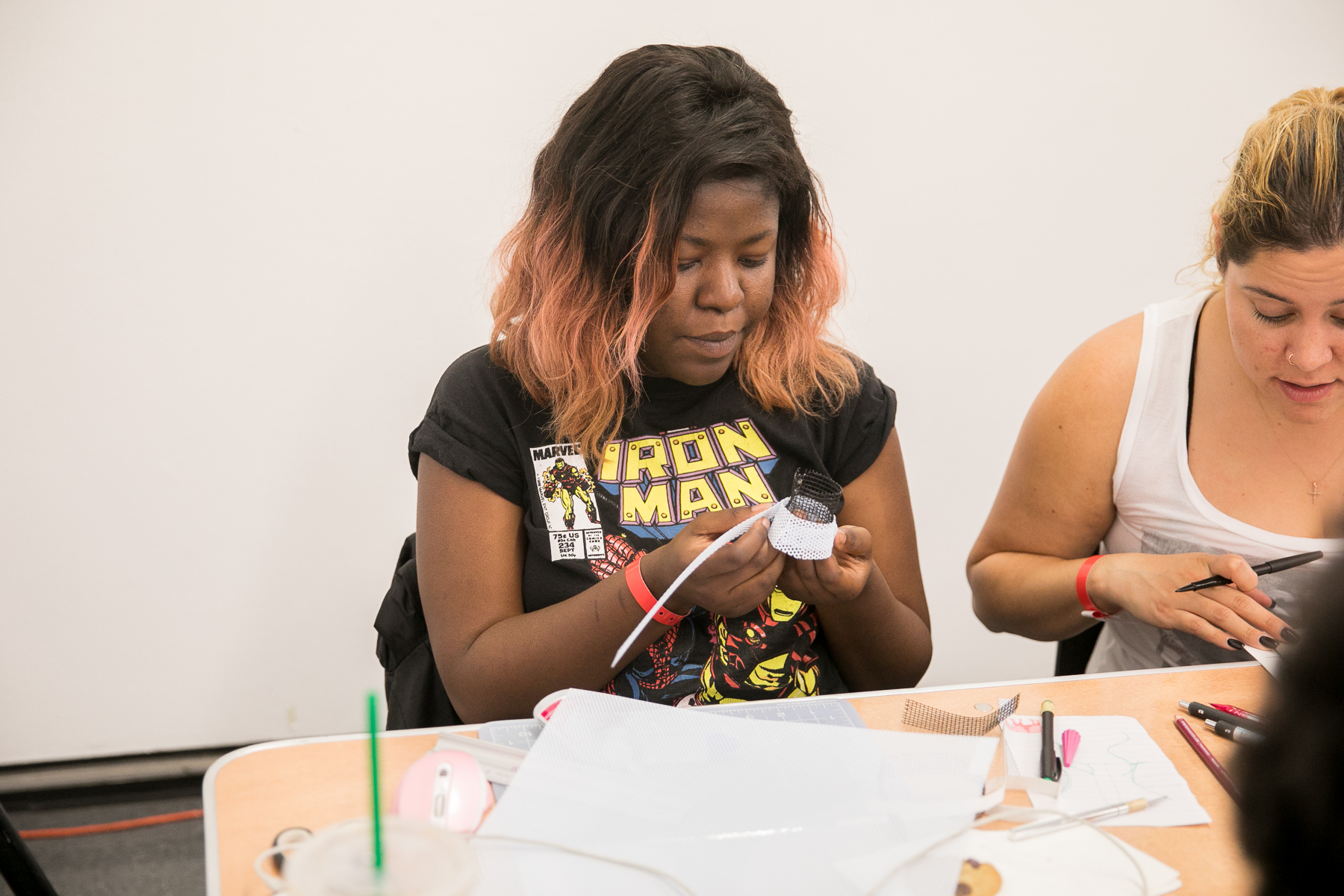 MARCH 2018 USC ARCHITECTURAL CHARRETTE WINNERS
First Place: Team Sparkle (Alex Weisfeld, Victoria Cuenca, Maggie Lee) $5,000.
Second Place: Lovell Beach House (Scott DiCesare, Nicholas McMillan, Margot Kleinman) $3,000.
Third Place: O.M. (Jiming Bai, Yifan Zhang, Xinghang Wang) $2,000.