As a student in one of USC Architecture's dynamic programs, you'll have access to cutting-edge technology and creative studio spaces, meet fellow inquisitive classmates from around the world, and learn from renowned faculty and visiting lecturers. The School of Architecture will serve as your academic base within the larger USC campus and community.
Located in the Harris Hall and Watt Hall complex of buildings and courtyards on the University Park Campus, the USC School of Architecture comprises over 50,000-square feet of design studios, classrooms, galleries, workshops, and laboratories specifically designed to offer an immersive and stimulating learning environment.
Each semester, all architecture students are assigned their own design workstations with storage. The University provides continuous wireless support, and students have 24-hour, seven-days-a-week access to their studios and workstations.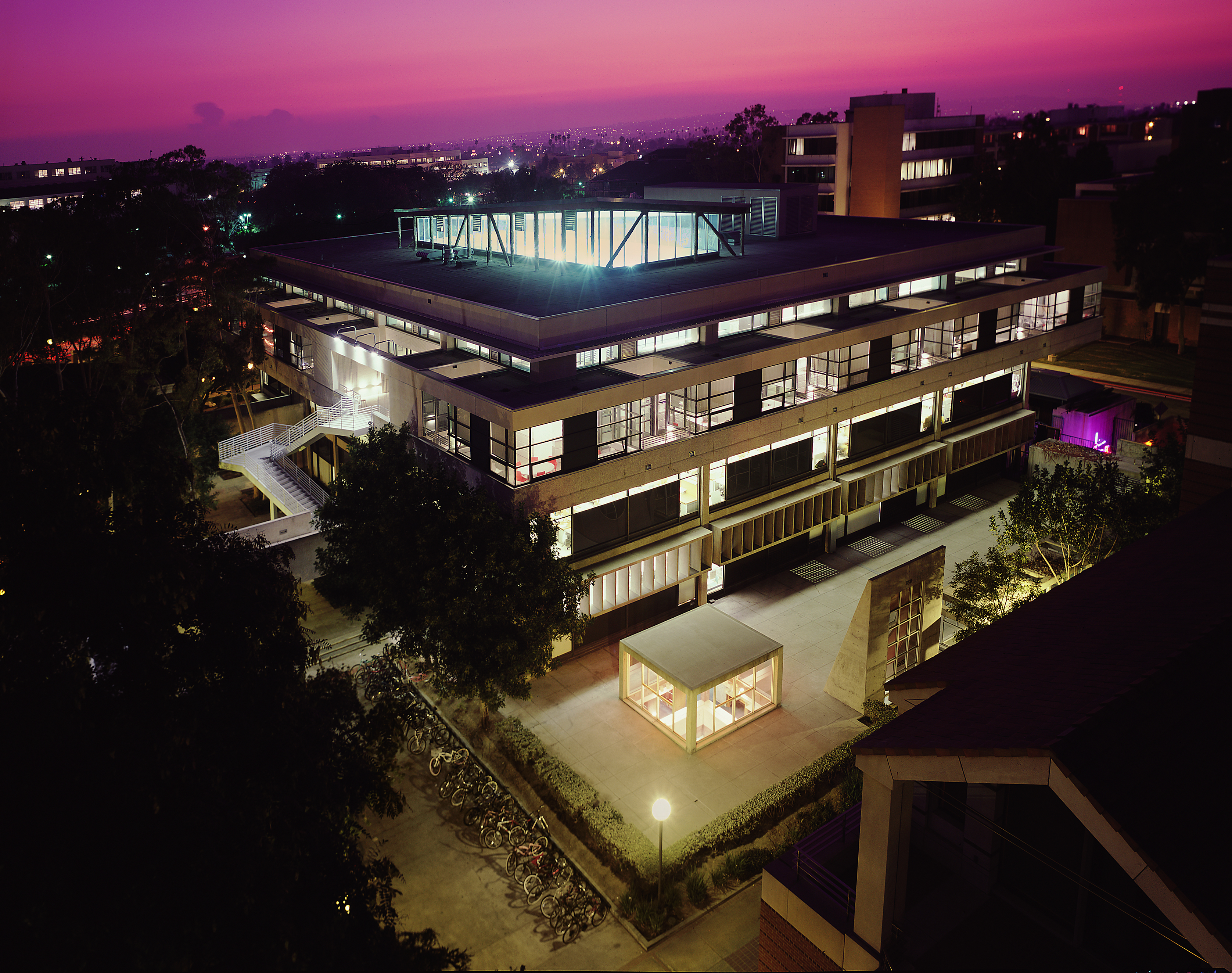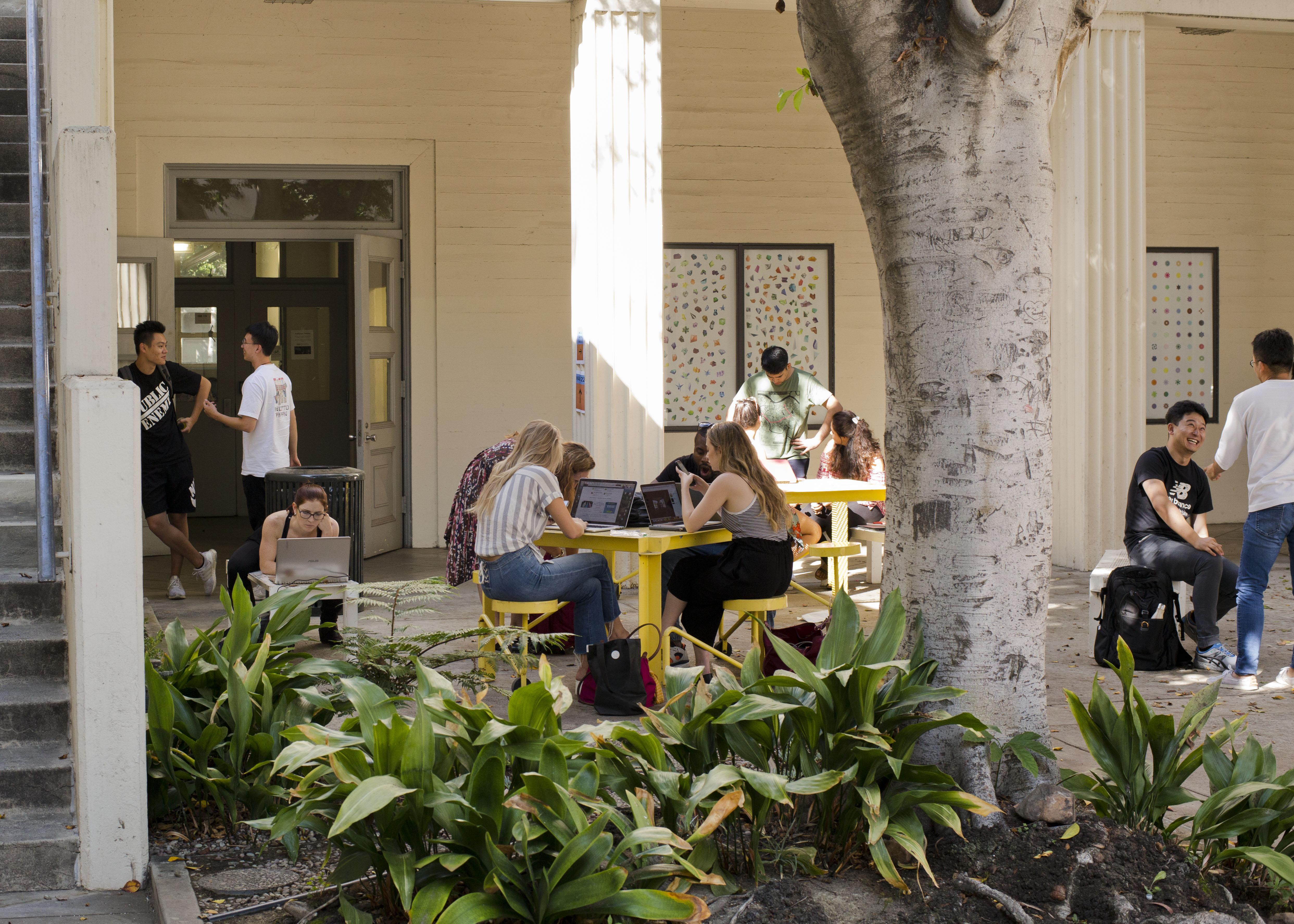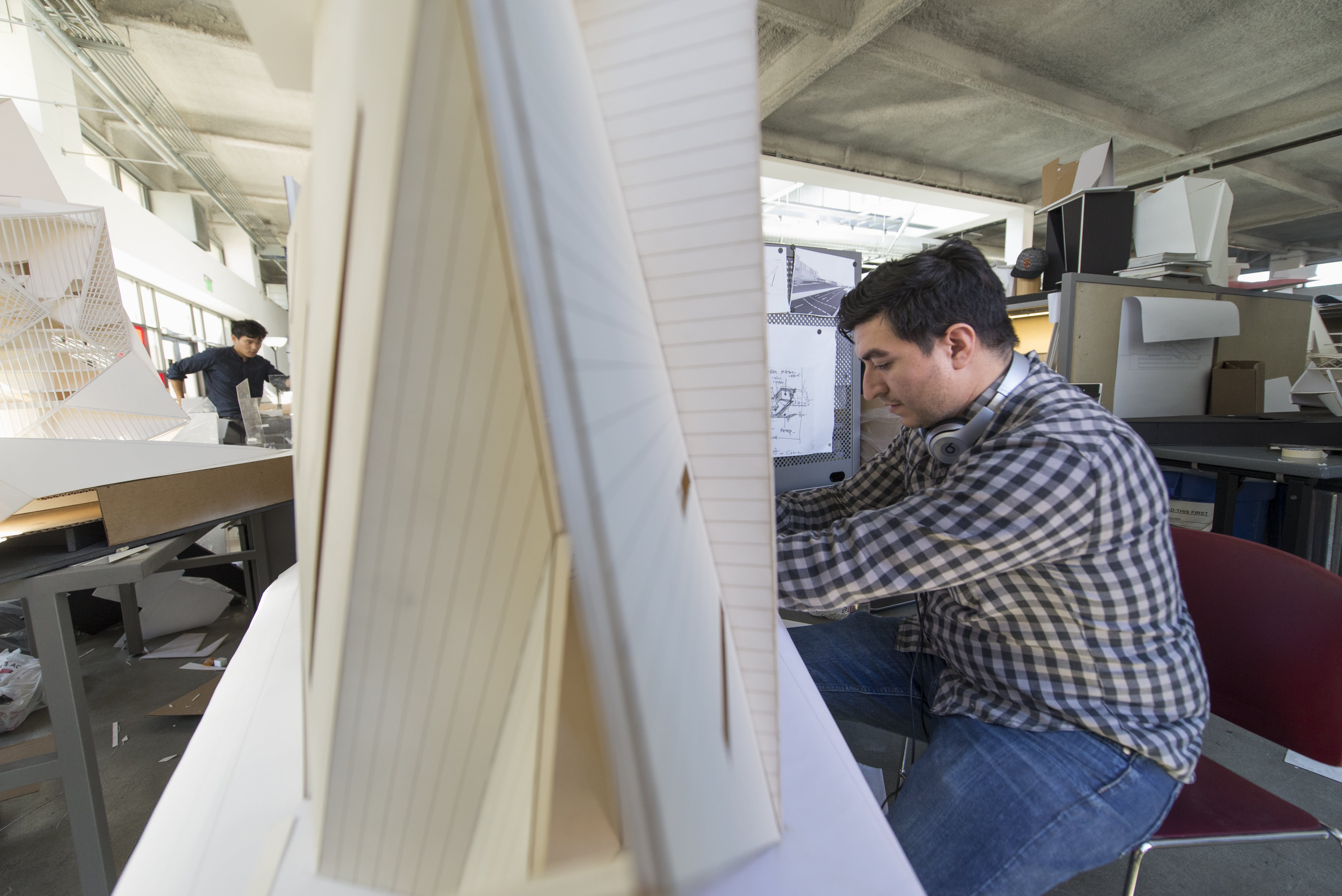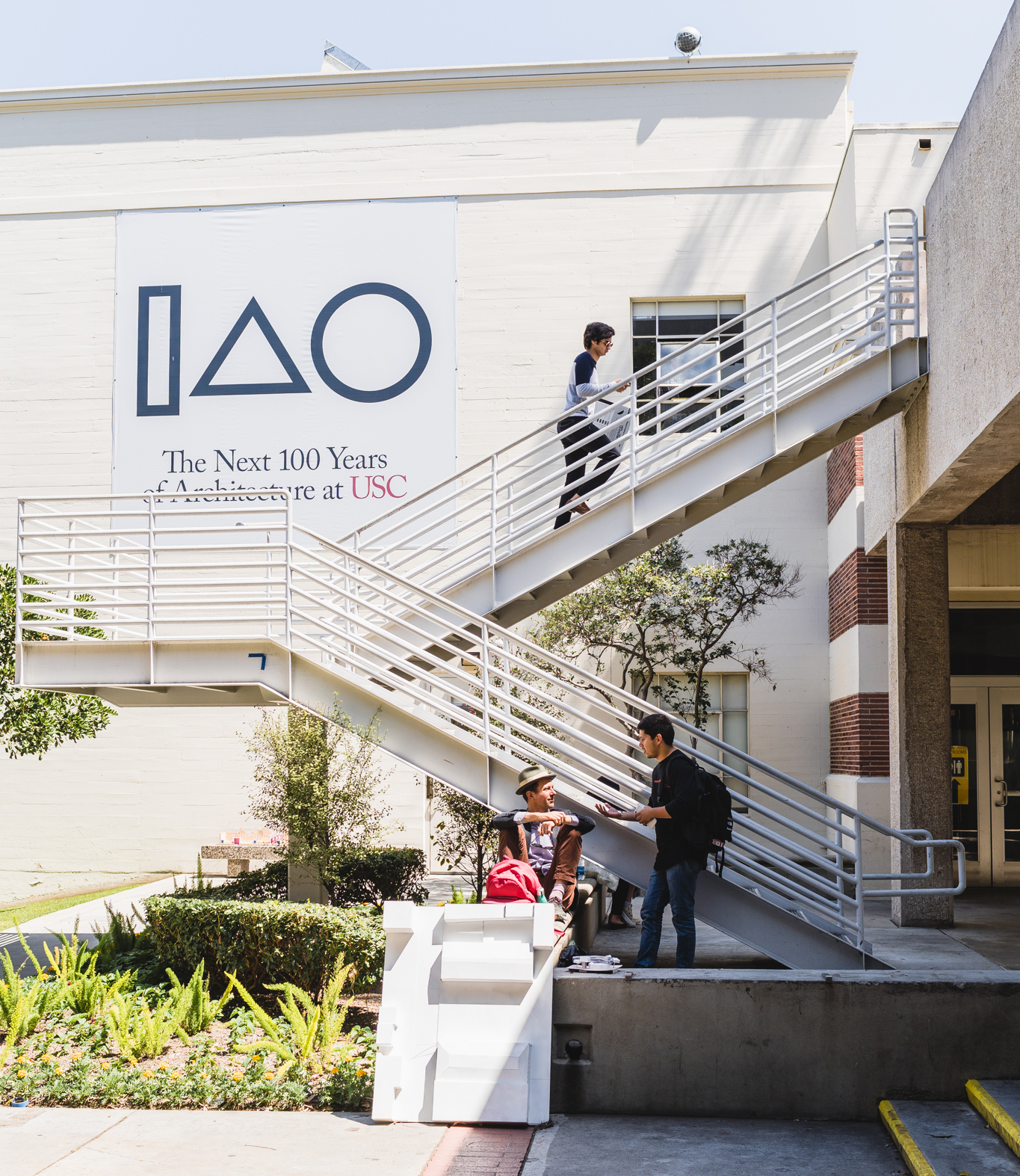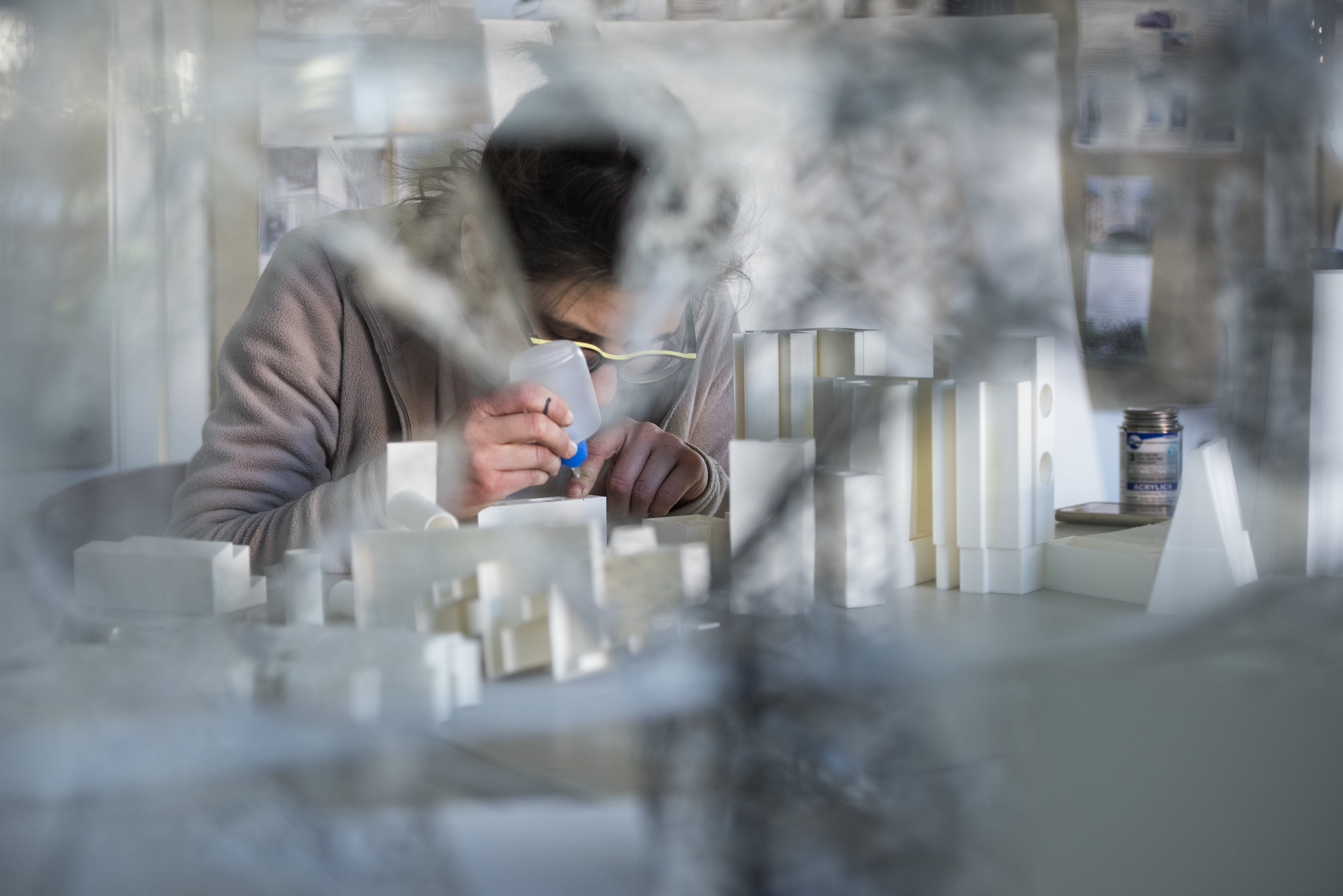 For Joselyn Fonseca, a Bachelor of Architecture student at USC, days start early and are packed from start to finish with work, classes, studio, meetings, and extracurricular activities.
"We are not limited to being only architects. The options are more than you can imagine."
SCHEDULE
"I commute from Hollywood so I usually leave home at 7:00 am to arrive at my work study job. After that, I have electives and end my classes with studio from 2:00-6:00 pm," Fonseca continued. "In the evenings, I attend a Zumba class or meetings relating to organizations I am involved with." READ MORE >
Kelsey Kaline, a first-year dual degree student at USC in Planning and Heritage Conservation.
"I'm drawn to heritage conservation both from my fascination with architecture but also with how historic spaces can be used to benefit future generations."
Background
I grew up in Detroit, Michigan and have always had a fascination with place-making and history. I did my undergraduate degree at Vanderbilt University in sustainable development and studied abroad in Costa Rica and did research in Cusco, Peru. READ MORE >
Maggie Kleinman got her start in architecture years before joining the two-year M.Arch program.
"I'm always thinking about how architecture affects people's experiences in the city."
serendipity
The New Jersey native was accidentally placed in an architecture class her freshman year of high school ("It was kind of like the class they just put people in," she says) and hasn't looked back. Her accidental placement turned into a four-year stint in the class filled with hard work and a fruitful relationship with her teacher. Read more >
Erica Leung loves the rush of her bold pursuits, the USC architecture master's student is careful and calculated when taking risks.
"Thirty minutes to the beach, two hours to the mountains — what more could you want? I absolutely love it here."
USC felt like the perfect place to land for Leung, who fell in love with the Trojan lifestyle during a summer program on the University Park Campus. Along with the mild climate, she appreciated the university's diverse mix of cultures. Read more >
Nicholas McMillan is more than the typical graduate student at USC.
"I'm interested in trying to engage the student body and develop a strong studio culture."
On track to graduate in May, the Melbourne, Australia native traveled the world a bit before landing a spot in the USC School of Architecture's Master of Architecture program. READ MORE >
Graduate student Morgan Sumner is in her second and final year of the M.Arch 2+ Program.
"I've always been a Trojan fan. I just knew I wanted to be here."
Her typical day consists of arriving at studio "at least 30 minutes but preferably 3 hours" early and then staying late into the night. "We'll order food together, we'll listen to music together and sing together while we all try to stay awake," Sumner said of herself and her friends, with whom she also shares project ideas, encouragement and support. READ MORE >
Erik Van Breene is a third-generation Angeleno with a strong passion for history and the built environment.
"I have always been fascinated by the way generations before my own have interacted with the physical spaces they occupied."
When Erik received his driver's license at the age of 16, he immediately began driving across Los Angeles, to the neighborhoods and places mentioned in family stories. As time went on and his interest in architecture grew, he started driving across California and eventually the country to visit historically significant sites. READ MORE >
Yi Xiao participated in old town restoration planning programs in Beijing.
"I'm curious about how to protect and utilize historical heritages."
I'm originally from Chongqing, China, which is a waterside-mountainous city. Because of its complex geographical environment, my hometown firstly aroused my interest in the field of architecture. I was attracted by different forms of architectures, the unique urban tissue, the relationship between nature environment and built environment, and the interaction between humans and cities. READ MORE >