As a student in one of USC Architecture's dynamic programs, you'll have access to cutting-edge technology and creative studio spaces, meet fellow inquisitive classmates from around the world, and learn from renowned faculty and visiting lecturers. The School of Architecture will serve as your academic base within the larger USC campus and community.
Meet our Students
Located in the Harris Hall and Watt Hall complex of buildings and courtyards on the University Park Campus, the USC School of Architecture comprises over 50,000-square feet of design studios, classrooms, galleries, workshops, and laboratories specifically designed to offer an immersive and stimulating learning environment.
Each semester, all architecture students are assigned their own design workstations with storage. The University provides continuous wireless support, and students have 24-hour, seven-days-a-week access to their studios and workstations.
See Facilities and Fabrication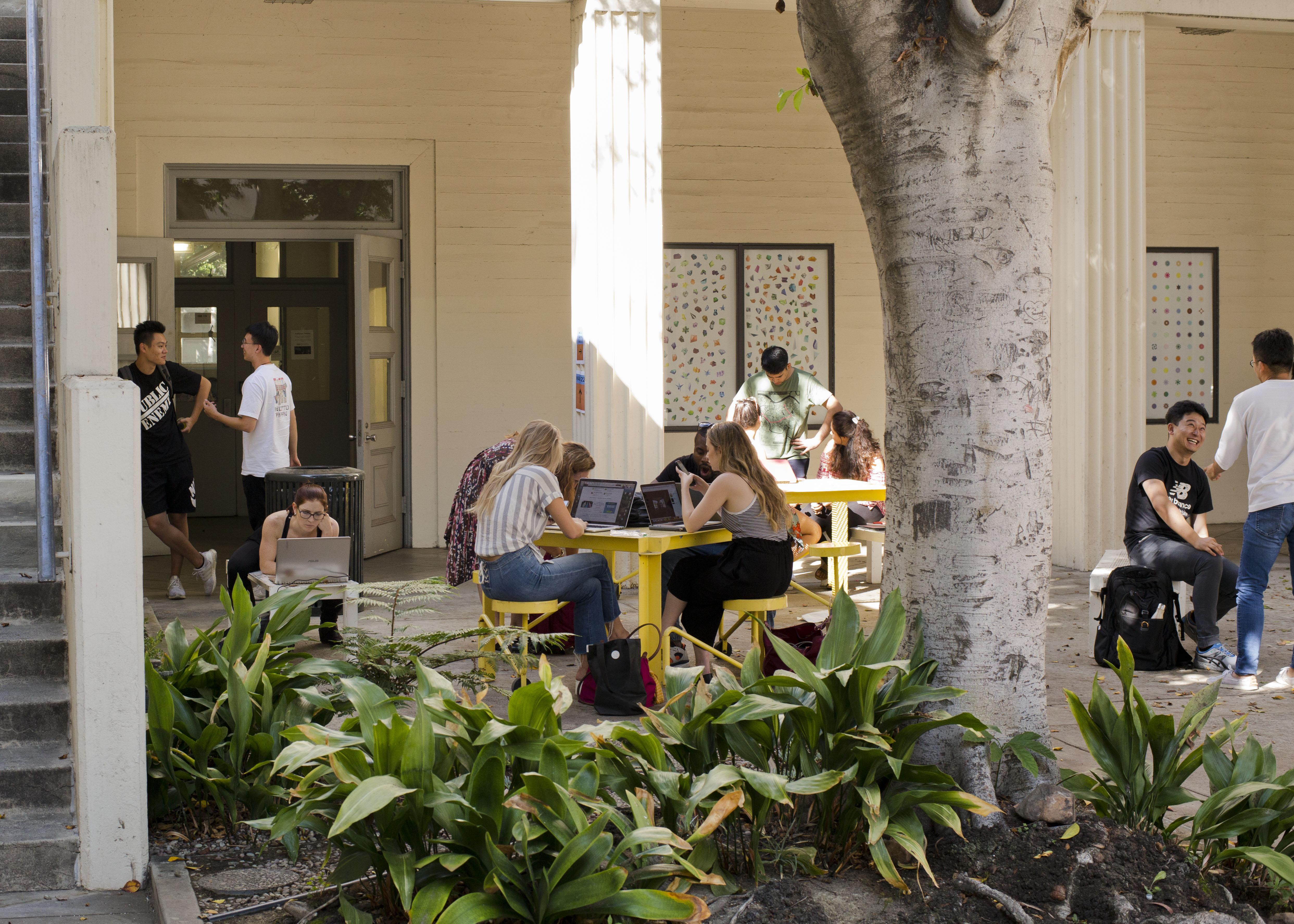 Virtual Tour
If you can't visit us in person, we've created a short virtual tour to show you around the School.