03/12/21 Virtual Event Celebrates International Women's Day
To celebrate International Women's Day this year, several USC groups organized an engaging and collaborative virtual event that honored women in architecture and design. Event hosts included the American Institute of Architecture Students (USC AIAS), the Student Association of Women Architects (SAWA), the National Organization of Minority Architecture Students (NOMAS), the Diversity, Equity, and Inclusion committee of the School of Architecture, and the Architecture and Fine Arts Library.
The multicomponent event featured several guest speakers from USC Architecture and the greater built-environment community, including Chizoba Ibeanusi, Gabrielle Bullock, Carly Althoff, Alexa Vaughn-Brainard, and Faiza Moatasim. The panel discussed their experiences as intersectional women in the industry and offered insights from their work that addressed issues of equity in design, education, and the workplace.
Another element of the virtual event was the program's annual Wikithon, which aims to increase the representation of women in architecture and design on Wikipedia. A brief overview was provided to event participants on how to build and contribute to pages that highlight women in the field.
School of Architecture students also organized a fundraiser to honor Professor Kim Coleman, who passed away earlier this year, and reflected on her legacy of mentorship at the School, including her instrumental role in establishing SAWA. Proceeds from the fundraiser will be donated to the Saint John's Health Center Foundation in Santa Monica in Kim's name. To contribute to the fundraiser or learn more, visit www.bonfire.com/support-your-local-designhers/.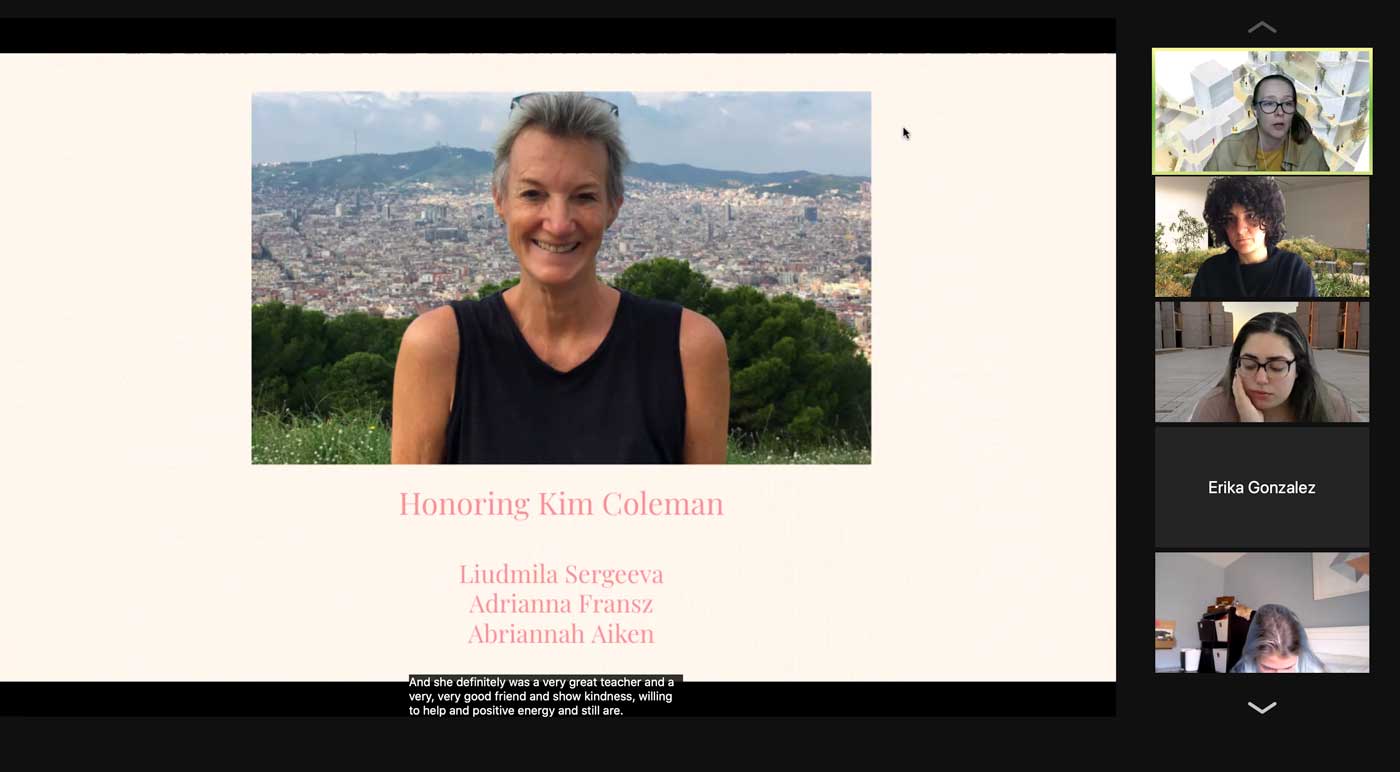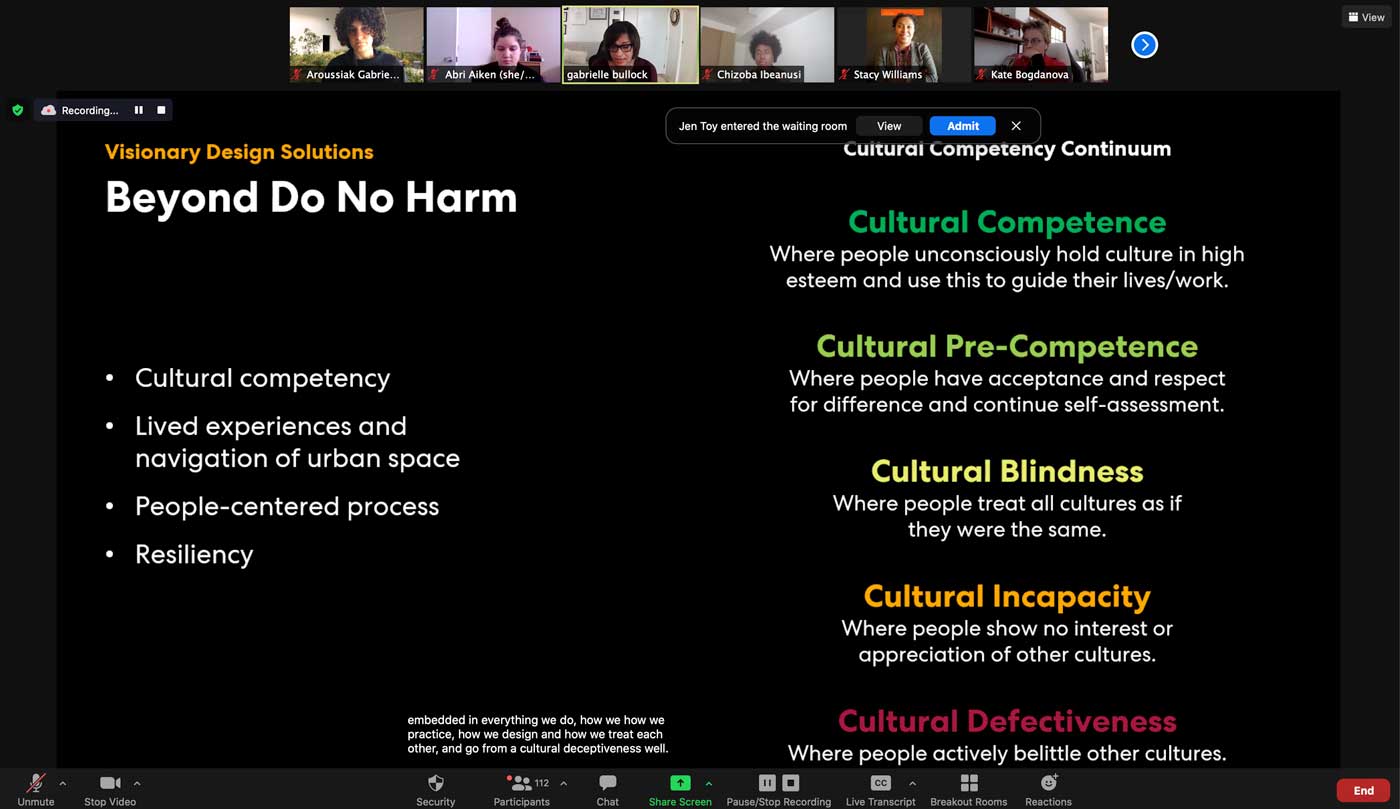 Latest News