10/29/18 USC Students Design Virtual Thermostat App

TrojanSense, a virtual thermostat that allows users to recommend temperature changes in spaces across the USC campus.
A team of students working with Assistant Professor Kyle Konis have developed TrojanSense, a virtual thermostat that allows users to recommend temperature changes in spaces across the USC campus. Available on iOS or web, TrojanSense is backed by the Green Engagement Fund, which was created in 2014 to support student projects that aim to make USC a more environmentally friendly campus.
The project has grown out of Professor Konis's work as a Ph.D. student, which, like TrojanSense, aimed to engage with building occupants to collect feedback on Indoor Environmental Quality in buildings. That work led to the creation of a participatory sensing technology centered around mobile devices, which, in Konis's words, "led to the logical next step of scaling it to the USC campus." After about a year of working on the TrojanSense project, a number of spaces on campus are now equipped with Bluetooth devices that auto-populate the user's location while in the app, including a number of spaces in the School of Architecture. User-submitted changes will be evaluated alongside measurements gathered by in-room temperature sensors, and from there the information will be analyzed and used to develop data-driven comfort models. "These models can be used to determine acceptable adjustments in heating and cooling setpoint temperatures, which in turn could have huge impacts on annual electricity use and carbon emissions. For an academic building in Los Angeles, a slight change of two degrees can lead to a 30 percent HVAC energy savings," says Konis.
The immediate goal is to change the static model of heating and cooling our buildings by sharing the data with Facilities Management Services. At present, building temperatures stay fairly steady within a narrow range of temperatures year-round, but Konis and his team believe changing this is the first step in increasing energy and carbon efficiency. "The theory with this project," says Konis, "is that we can control buildings so that the temperatures inside follow the seasonal changes outside." Closer indoor and outdoor temperatures mean mechanical systems run for fewer hours and at lower intensity, making the campus more energy efficient, but also more responsive to the local climate. This is important for comfort, because most people adapt their clothing levels to outdoor weather conditions.
However, though TrojanSense and its outcomes have the potential to significantly change the way existing buildings are operated, the ultimate goal is to apply what is learned to new construction projects--and render the app unneeded. "Everything in our profession is moving toward a more evidence-based design as, increasingly, we need to be able to show the data that drives a certain decision," says Konis. Information collected from TrojanSense has the potential to create the evidence-base for simple design decisions that give occupants greater connection to the outdoors, such as designing spaces where occupants can open the windows. Evidence demonstrating that occupants accept, and may even prefer, a greater range and seasonal variation in indoor temperatures can also serve to inform the design of innovative new building concepts that utilize environmental services provided by natural systems to create more dynamic and diverse indoor environmental experiences.
As an immediate next step, a partnership with the Annenberg School for Communication and Journalism is of interest to help raise awareness and increase participation. Now that TrojanSense has launched, the team is finding that reaching its audience is just as important as the app's functionality, and generating sincere participation by getting people to believe their feedback will lead to change. Beyond that, TrojanSense is part of a broader movement toward increased occupant interaction with the spaces that they inhabit, as opposed to simply making the buildings themselves "smarter"—that is, equipped with increasingly more sophisticated levels of surveillance and autonomous control. "I think 'smart' buildings are buildings that have the potential for users to make personal adjustments in a thoughtful way, which leads us back to this concept of shared governance in our environments. We're all responsible for emissions on campus; we're all participants with different levels of control over our environment. At the basic level, we're just trying to give people more control over the spaces they inhabit."
To learn more about TrojanSense, click here.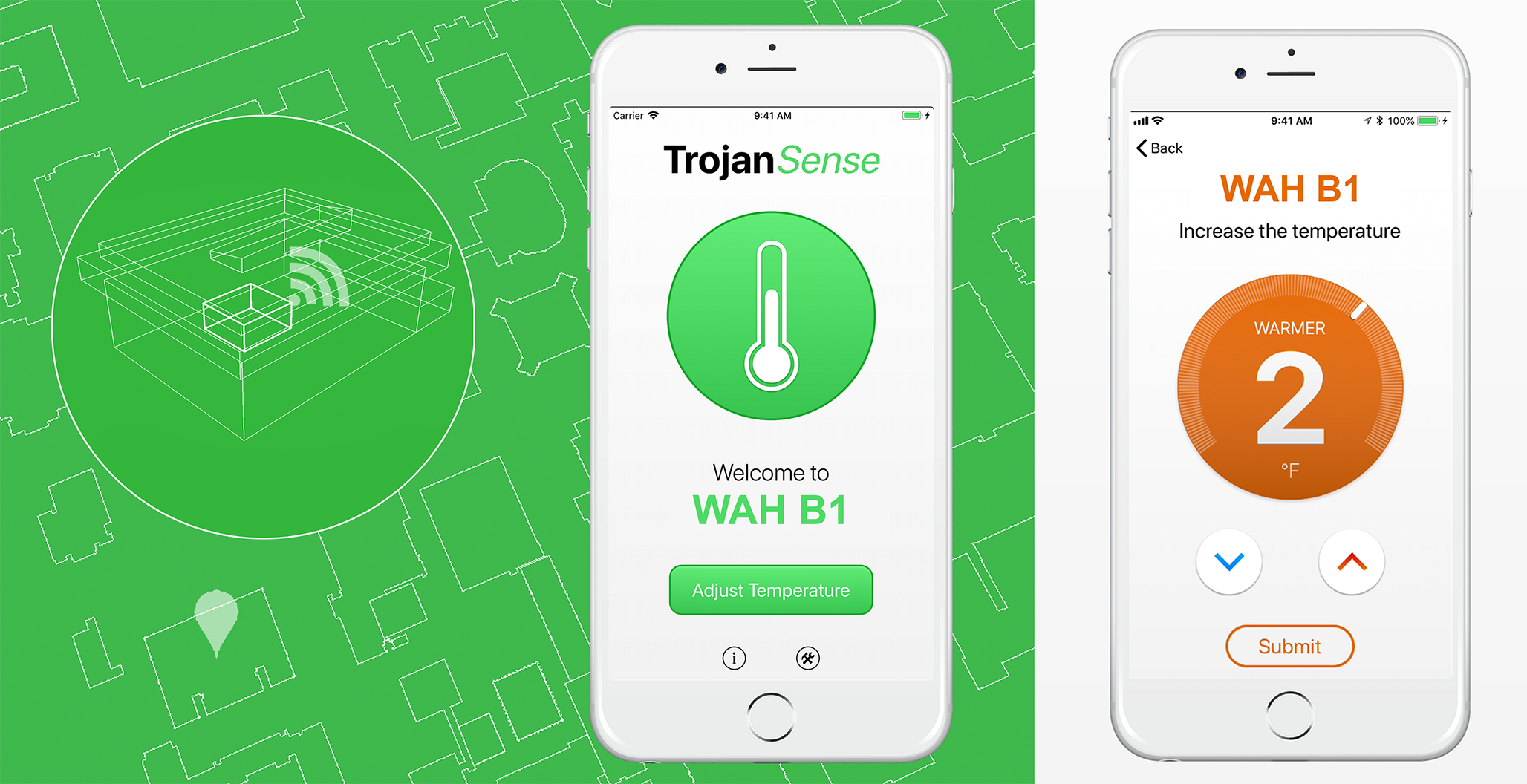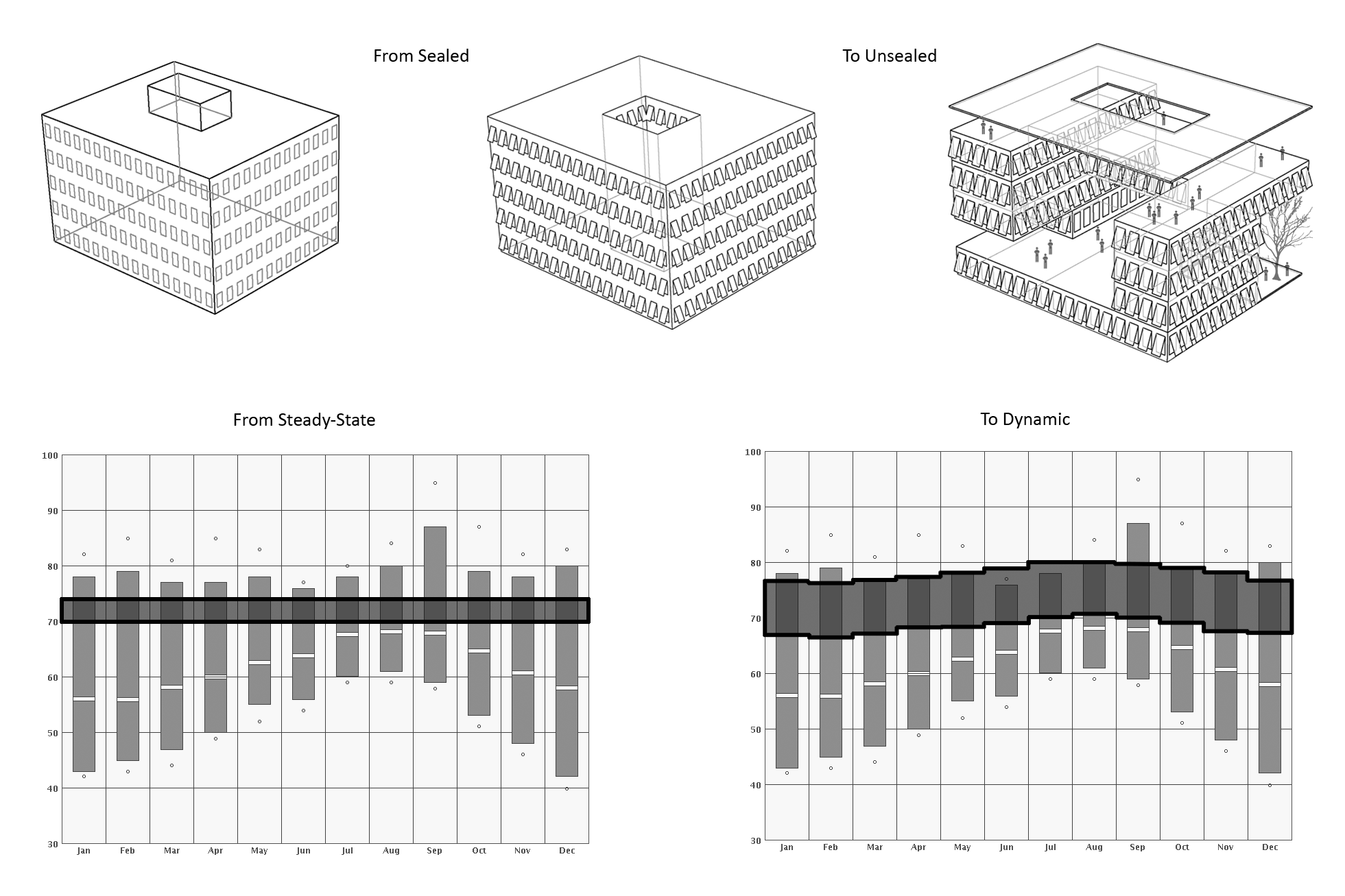 LATEST NEWS