10/28/20 USC School of Architecture Student Organizations Get Creative for Virtual Semester
Since the onset of the pandemic in March 2020, School of Architecture student organizations have found new ways to recruit members, keep students engaged, and reach their goals. We sat down (virtually) with the student leaders to chat about the progress they've made this semester, obstacles they've faced since the change, and how the shift has impacted their organizations.
American Institute of Architecture Students (AIAS), USC Chapter
The American Institute of Architecture Students (AIAS) is a nonprofit organization dedicated to advancing leadership, design and service among students in an effort to foster an appreciation for architecture.
"We started the semester focusing on making sure incoming and returning students had a smooth transition to online learning by holding a Welcome Week," explained Katie Hayes (B.Arch '21), president of the AIAS USC Chapter. "This gave students an opportunity to make new friends outside of the studio session, and our goal was to have a social outlet to improve the mental health of our students during this exciting and stressful time."
AIAS is channeling their efforts this semester into recruiting students to join the 2021 Executive Board and helping students with overall professional development. Later this semester, they plan on hosting a Branding Workshop to help students enhance their LinkedIn, personal websites, or other social media accounts. They will also be hosting a portfolio workshop for prospective USC students to engage with the local community, and help younger and transfer students understand what an architecture portfolio should look like.
American Society of Landscape Architects (ASLA), Student Chapter
The American Society of Landscape Architects (ASLA) Student Chapter is dedicated to fostering communication and advancing student development and opportunities within the USC School of Architecture. The organization's main goal this semester has been to engage with students in the program in unique ways now that life has gone virtual.
ASLA started the semester by assigning each incoming student a mentor in the second or third year of the program so incoming students would have the opportunity to meet students beyond their first-year classes in the MLA +2 and +3 programs. ASLA also set up shared workspaces on Miro, where students can share in-progress work to get feedback from their peers.
"One thing we have really missed is the informal opportunities in studio and between classes, so we have been trying to reclaim those moments and pin-ups digitally so we can continue to learn from and collaborate with our peers," ASLA president Jared McKnight (MLA+U '21) explained. "For three of our four remaining meetings this semester, we will be having virtual firm tours with local firms, including SALT Landscape Architects and KDI, at a time that is conducive to our students here in LA as well as on the East Coast and in China. Overall, we have been trying to bring the same programming that we normally would, just through new means."
Student Association of Women in Architecture (SAWA)
SAWA-USC is dedicated to the advancement and support of women in the field of architecture. SAWA encourages and fosters high levels of women's achievement in design through conversation, networking, mentorship and scholarship. This year, SAWA is continuing its efforts to empower fellow female-identifying students, despite the virtual format. SAWA has hosted a handful of general meetings with unique programming, ranging from making more diverse vectors for studio projects to a book club discussion on a Dolores Hayden reading.
"This semester, we are hoping to host more general meetings and self-care sessions, peer reviews across studio years, and an equity in architecture panel hosted by SAWA, AIAS and NOMAS," explained Abriannah Aiken (B.Arch '21), SAWA president. "Next semester, whether we are in person or not, we hope to continue providing students with an outlet to connect with one another and will host our annual International Day of Women Event!"
Undergraduate Architecture Student Council (uASC)
uASC is a group of elected representatives who serve as the bridge between undergraduate students and the School. uASC's mission is to enhance the academic and social experience of students on and off campus and strive to communicate the concerns and needs of the undergraduate student body.
"One of our main goals this semester is organizing a new and improved peer mentorship program in collaboration with the School of Architecture that will involve training for the mentors, who will eventually be assigned to next year's incoming freshmen architecture students," explained Cecilia Stratton (B.Arch '22), one of uASC's co-presidents. "Additionally, the mentorship program will integrate events into its experience, facilitating interaction between not only mentors and mentees, but also collaboration between all who are a part of the program."
In addition to the mentorship program, uASC is working to create online programming, such as guest speakers and panels. They are also planning a newsletter to update students on events happening at the School. "We are excited that our virtual newsletters will also feature video interviews with students and staff. uASC is looking forward to making the most of this unique semester and year!" said Stratton.
National Organization of Minority Architecture Students (NOMAS), USC Chapter
NOMAS strives to enhance the USC Architecture community by promoting the cultural backgrounds and experiences of minority students. NOMAS hosts events for minority professionals to mingle with students to show students representation in the field and inspire them to pursue architecture as a career.
This semester, NOMAS is hosting "Monday Mukbang" events, which are informal discussions with alumni or other professionals, giving students the opportunity to chat with people working in the field and have dinner together virtually. Throughout the rest of the semester, NOMAS is focusing its efforts on engaging with minority students and connecting with other student organizations at the School. "One of the bigger things I want NOMAS to focus on is collaborating with the other student organizations as much as possible," explained Justin Wan (B.Arch '22), NOMAS co-president. Each organization is so specific with their agenda, it would be really interesting to start cross-pollinating. We should work together on the causes we are passionate about to make more of an impact."
Alpha Rho Chi (APX) is a nationwide professional and social co-ed fraternity composed of students in architecture and the allied arts. The USC chapter is one of over 30 nationwide, and it's one of the oldest organizations on USC's campus.
APX's current plans for the semester are to host both professional and social virtual events for members. They have also begun a house improvement effort of the organization's historical home just north of campus, the Shankland House, which was built in 1892. APX has occupied the home for over 40 years, and some students still live there today.
"Our members have been working on renovating spaces in the house, with our most recent project being a newly furnished balcony with plants. We have also been working with our alumni to repair elements of the house that have started to fall apart. We hope to have all the renovations complete by 2022 in time for the Alpha Rho Chi national convention, which will be held in Los Angeles," explained Samuel Gherrity (B.Arch '21), APX president. "While we won't be recruiting this semester, we will be recruiting once we are all back on campus, which is hopefully not too far away!"
The Graduate Architecture Student Association (GASA)
GASA explores and promotes academic and career issues related to the field of architecture and represents the concerns and needs of the graduate student body by providing interdisciplinary exchanges.
This semester, the group is introducing a 'studio buddy' initiative to help architecture students build relationships while remote. First-year students are paired with continuing students who share similar interests or backgrounds. "This has been something we've been interested in, but the pandemic has increased the urgency to create opportunities for folks to build individual relationships outside of class and studio," said GASA president JP Luikart (M.Arch '21).
The group is also curating a virtual gallery of extracurricular student work, encouraging students to submit projects from internships, home projects, or competitions, to help build a culture of collaborative design that extends beyond the School of Architecture's walls.
GASA also co-hosted this summer's Spaced Out student design competition, which solicited proposals for collaborative work environments amid increased social restrictions. Three teams were selected to advance their projects. "Our hope is that these research projects will inspire future improvements to our facilities--not only to adapt to restrictions, but also to support the ways students work today," said Luikart.
For more information about student groups at the School of Architecture, click here.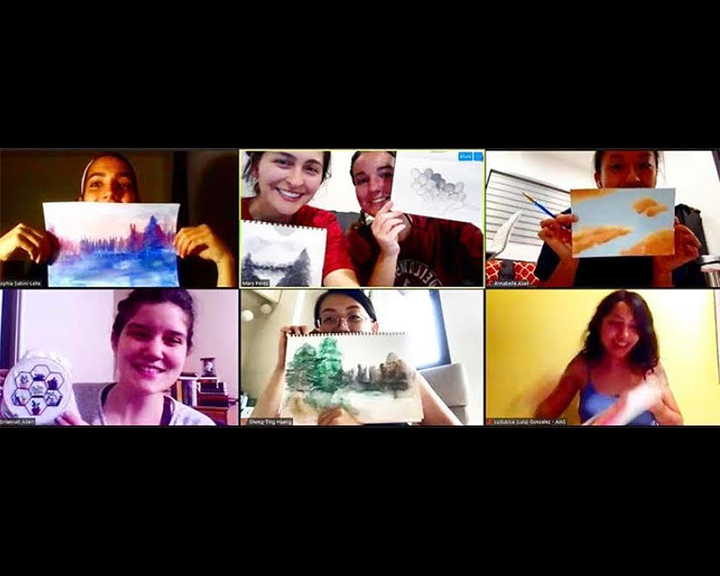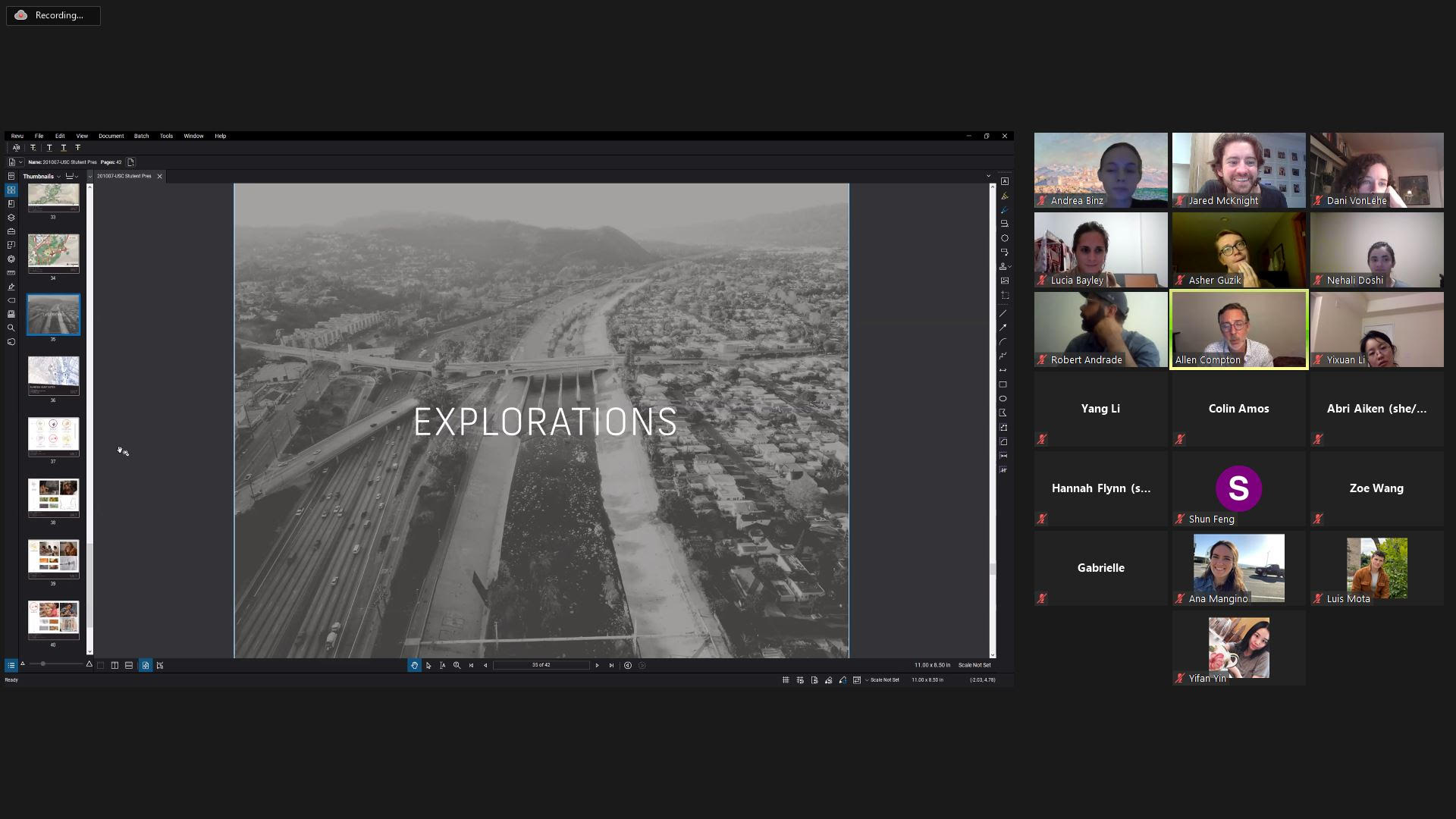 Latest News