10/26/20 USC Architecture's New Podcast Looks to the Future
The study and practice of heritage conservation focuses on more than museums and architectural masterworks. It also helps keep neighborhoods vibrant and reveals erased or forgotten stories about our shared past. Research in heritage conservation includes links to public health, environmentalism, social justice, and gentrification, exploring significant cultural milestones and stories, both everyday and extraordinary.
For a city rich with history and culture like Los Angeles, heritage conservation is an essential tool in revealing histories that may have been deliberately erased or forgotten. Heritage conservation "is a pretty wide-open field for creating some equitable representation out there about everyone's story," says Trudi Sandmeier, director of graduate programs in heritage conservation at USC School of Architecture. Beyond just serving as a historical record, Sandmeier describes heritage conservation as the stories of community, family, and people.
Discussions surrounding this topic are necessary and significant in the face of constant change, which is why Sandmeier, in collaboration with USC Annenberg professor and heritage conservation student Willa Seidenberg and communications specialist Cindy Olnick, are launching the podcast "Save As: NextGen Heritage Conservation" as a way to showcase research in the field. The podcast will explore exciting and diverse work by heritage conservation graduate students while also discussing heritage conservation's role in contemporary issues like racial justice and climate change.
"You can find [heritage conservation] examples all over the world and it's sad when we lose them. If there aren't people documenting these places and making sure people know they existed and why they were important, then we will never know about some of those sites," says podcast producer Seidenberg.
Graduate students in the heritage conservation program have the freedom to research topics they are curious and passionate about. As a result, the podcast will discuss a range of diverse topics. One of the first episodes will focus on three different sites of racial violence in Los Angeles, for instance.
While listeners can expect to learn about heritage conservation, co-hosts Sandmeier and Olnick also hope to inspire listeners to seek out heritage conservation opportunities for themselves within their own communities.
For future architects, it is important to engage in conversations about heritage conservation as they work to create spaces or revitalize a city. The creative challenge architects face when it comes to heritage conservation is taking something "that's already great and making it even better and doing it in a way that respects the many histor[ies] of a place," says Sandmeier.
"Save As" listeners can expect to glimpse the future of heritage conservation through the lens of graduate students and their original research. The podcast will be available via Apple Podcasts and Stitcher on October 29.
Related Links: Save As: NextGen Heritage Conservation, Graduate Programs in Heritage Conservation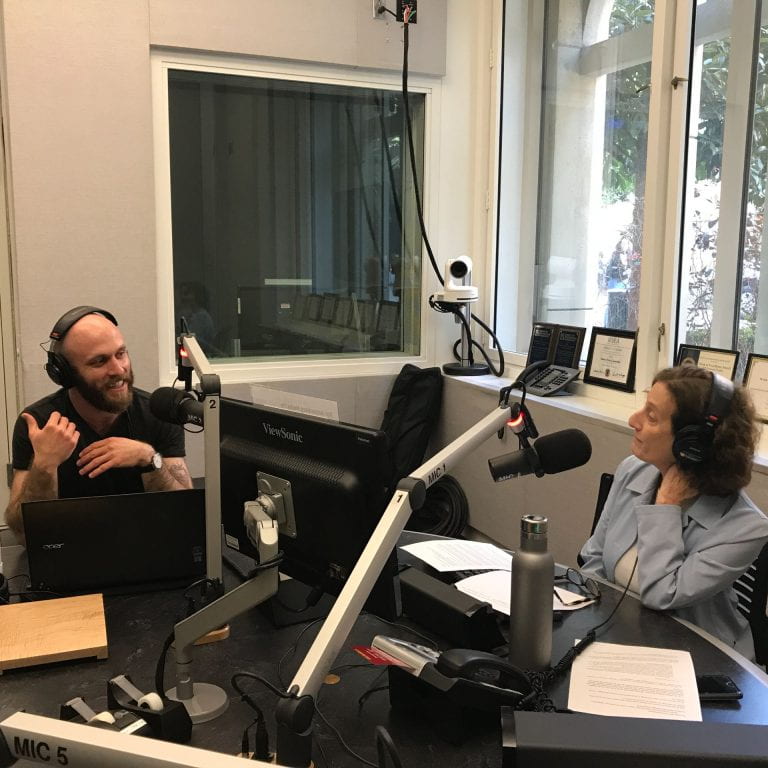 Latest News