05/23/18 USC Architecture Wins Awards at LA County's Yes to ADU Design Competition

Second Place entry by Esther Ho. Courtesy of the Los Angeles County Arts Commission.
Esther Ho, a student at the USC School of Architecture, and Wes Jones, USC graduate architecture program director, were awarded second place and Honorable Mention, respectively, in LA County's design competition Part of the Solution: Yes to ADU. Opened to the public by the Arts Commission Civic Art Program in September, 2017, the design competition addresses LA County Homeless Initiative Strategy F4, the Development of Second Dwelling Unit Pilot Program -- one of 47 different interlocking strategies devised in response to the homelessness crisis in Los Angeles. Yes to ADU served to engage the community of creators in Los Angeles in reimagining the potential of Accessory Dwelling Units (ADU's) in support of this program. Open to participation by architects, engineers, designers, artists and students, the only stipulation was that at least one key member involved in each entry must either reside, work or study in LA County. Decisions for winners of the $1200 first prize, two $6000 second prizes, and two Honorable Mentions were made anonymously in January, 2018 by a jury of architects, policy makers, educators and arts professionals, including Dean Milton S. F. Curry. The design Ho submitted, which put her in second place alongside the principal of LA-based firm Anonymous Architects, Simon Storey, was developed for a studio she took in the fall, led by Professor Gary Paige and focused on prototypical micro-dwellings in Tokyo. Her design, an ADU prototype called the Barcode House, proposes an adaptable live-work environment characterized by base modules, or "bars," that can be rearranged within the unit for programmatic flexibility. Jones' design, which tied him with Joanna Grant and Jimenez Lai of Bureau Spectacular, was the only awarded design to directly address homelessness. Considering both social and financial concerns surrounding the introduction of ADU's to neighborhoods to house the homeless, Jones proposed both the use of shipping containers in his design as well as a neutral appearance that would combat potential NIMBY reactions. The Arts Commission honored the winners of the design competition on April 27, 2018 at the Yes to ADU: Awards Event and Exhibition. In addition, the wide range of proposals received through the competition will serve as a representation of the possibilities for implementation of ADU's in communities and will assist policy makers, architects, and homeowners in the future of ADU's.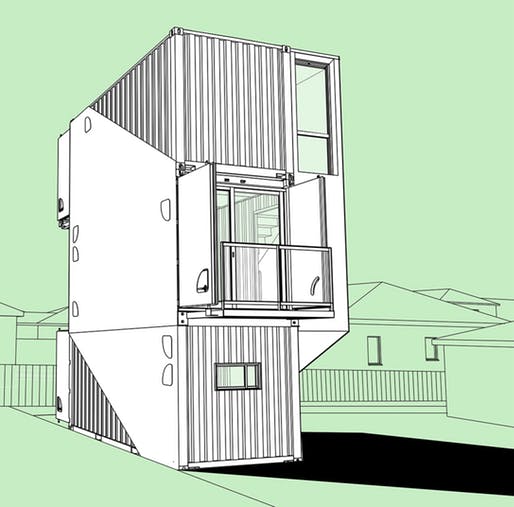 LATEST NEWS