12/05/18 USC Architecture Students Envision Prototypes for Temporary and Permanent Supportive Housing in Los Angeles
In Los Angeles, at any given time nearly 50,000 people sleep on the streets of this city every night. Consequently, in 2015 the city of Los Angeles declared a state of emergency on homelessness, casting light on a growing epidemic unrivaled anywhere else in the country. As a way to address this crisis, Mayor Garcetti has proposed several initiatives to begin the process of solving the problem including the "A Bridge Home" initiative for temporary homeless shelters in each council district.
On Thursday, Dec. 7, a topic studio of USC undergraduate architecture students studying the homeless crisis in Los Angeles will present their research and architectural proposals. The studio began by posing a question: What is it exactly that can architects can do to address the homeless problem in LA?
Site
Students were given a list of sites located in low-income neighborhoods, and/or actual Bridge Home sites located near Olvera Street, Hollywood, Koreatown, Venice Beach, South Central LA and other districts as one of several points of departure.
Program
Programs were developed from the research that each student conducted into a set of topics and constituencies that they were specifically interested in. Various programmatic models were introduced and considered, including: transitional housing, temporary supportive housing, SROs, permanent supportive housing, ADUs, homeless shelters, share houses and/or co-living scenarios and others.
Scope
Students were encouraged to work at three different scales: the city or neighborhood, the building, and the dwelling unit. A variety of drawing types and projective systems were used to examine a range of architectural issues including: micro-dwellings and domestic environments, the value of good design and green spaces, repetition and variation, low-rise high-density aggregations, informal or "loose" spatial organizations, passive design principles and, environmental quality. Finally, the design projects and prototypes range in size and scope from a modular ADU that can be easily adapted to accommodate various living scenarios to a share house for homeless women and children to housing for homeless LACC students.
The presentation includes architectural drawings and models as well as PowerPoint presentations and is open to the public.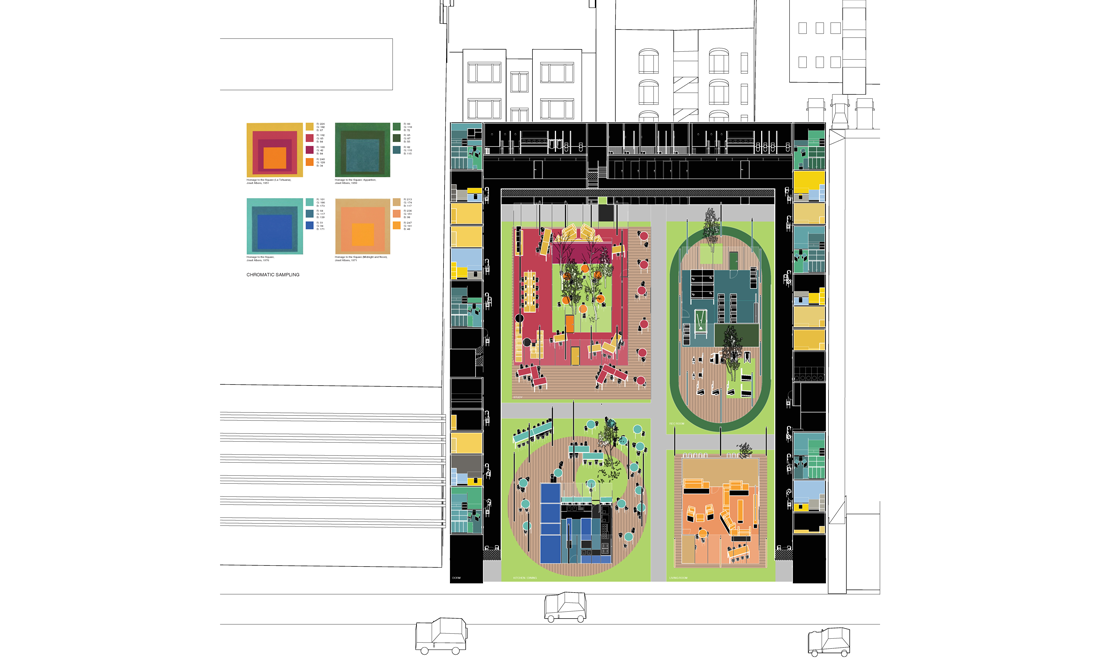 Latest News