11/18/20 USC Architecture Research Project Explores Bunker Hill's Unique History
Bunker Hill, a historic prominence that once separated downtown Los Angeles from the rest of the city, has long been fascinating to scholars and urban planners alike due to its unique and controversial history. Once home to LA's elite residents, Bunker Hill eventually became home to lower-wage workers, seniors, and diverse family units. In 1958, the hill and its housing were demolished, leaving nearly 7,000 former residents displaced.
"Bunker Hill Refrain," a new research project co-led by Dr. Meredith Drake Reitan, an adjunct associate professor in USC's Master of Heritage Conservation and Master of Urban Planning programs, brings the social complexities of the early 20th century Bunker Hill neighborhood to light while contributing to contemporary debates about community and economic redevelopment practices.
Phase one of the research involves a careful, crowdsourced analysis of more than 1,000 household survey cards compiled by the Works Progress Administration (WPA) in 1939 that are housed in Special Collections at USC Libraries. Data on each handwritten card offers clues to what happened on the Hill. Construction dates, demographic information, monthly rent, and other details, such as whether or not the occupant owned an icebox or shared a bathroom with other tenants, all provide insight into what life was once like in this area of Los Angeles. The goal of the project is to eventually be able to tell the stories of the displaced.
"This project has a lot of resonance as we're thinking now about neighborhoods in LA," said Reitan. "What are the social consequences of planning decisions?"
Reitan and Suzanna Noruschat, USC Special Collections librarian, often discussed sorting through these WPA cards as they rode the Metro Gold Line to USC's campus. They initially struggled, though, with how to accomplish the analysis technologically. They engaged Andy Rutkowski, USC Libraries Visualization and GIS specialist, who suggested the Zooniverse crowdsourcing idea to tap anyone interested in helping with the analysis and democratize access to the research.
"Since this is one of our largest collections, it comes with some rich geographic metadata embedded in the cards. Zooniverse allowed us to get at that additional information, which provides more context than address location," explained Rutkowski. "This project will have a qualitative experience of walking down the block and learning more about the people."
Students Lindsay Mulcahy and Jessica Rivas Acuna from the Master of Heritage Conservation program are joined by Price Ph.D. student Jaime Lopez and undergrad Kaylie Koneazny on the research team. Students say they are enjoying the intimate opportunity to work with a primary source and to see the unique handwriting on each card. They have also led the way in setting up the Zooniverse project, as well as creating and prototyping workflows.
"It elicits the imagination about who that person was, even if you don't know any of them," said graduate student Mulcahy.
Once phase one of the research is complete, the data will be used in USC Architecture and Price School of Public Policy classes and eventually made available to the public. The research team expects preservation community groups, historians, and sociologists to eagerly engage with the database, but Reitan imagines creative projects could stem from this as well. The final dataset will give voice to those who lived in Bunker Hill and enrich understanding of this unique community's history.
Those interested in learning more are invited to attend the Bunker Hill Refrain Block Party at 3:00 PM PT on Monday, Dec. 7, which will provide potential volunteers with a chance to meet the research team and check out the Zooniverse site. Registration and more information are available here: https://www.eventbrite.com/e/december-block-party-tickets-129387885649.
To learn more about the project, visit https://www.zooniverse.org/projects/arutkows/bunker-hill-refrain.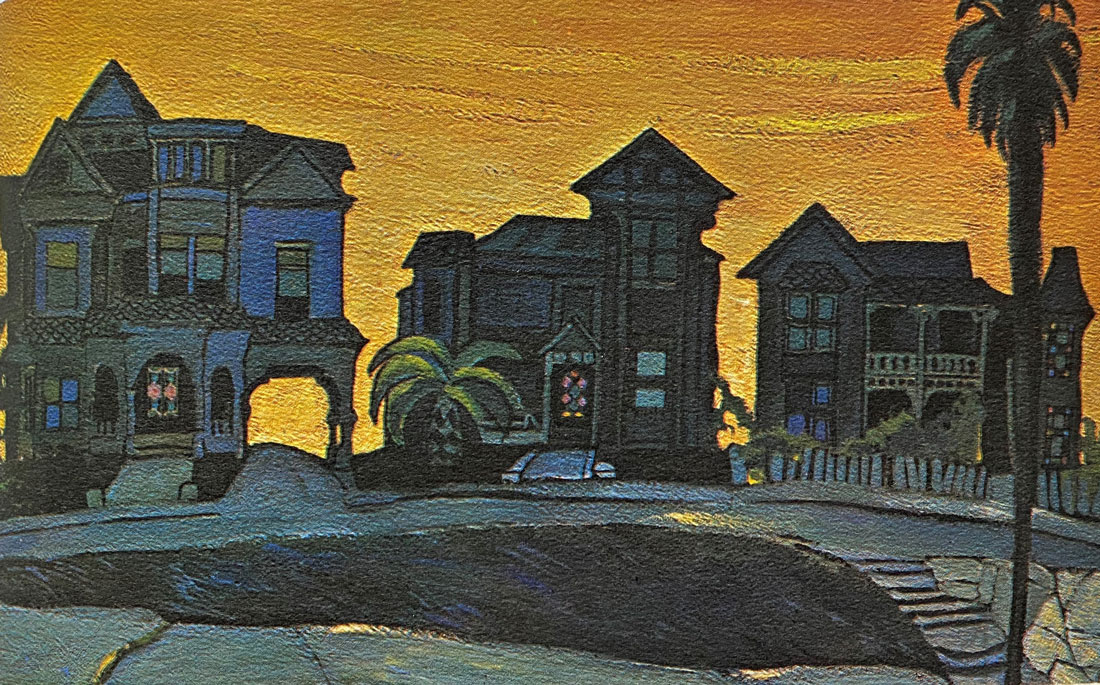 Latest News