04/08/20 USC Architecture Digitally Manufactures Equipment Akin to N95 Masks & Face Shields for Local LA Hospitals
Much-needed "backup" PPEs will help those on the front lines caring for COVID-19 patients in Los Angeles.
More than 7,000 Angelenos* have been infected with COVID-19, and a surge of new cases is on the horizon. With the virus spreading quickly throughout Los Angeles, many local hospitals are grappling with supply shortages and in desperate need of personal protective equipment (PPE).
That is why participants from USC Architecture, in collaboration with USC Viterbi School of Engineering and USC Iovine and Young Academy, are joining forces to 3D print equipment akin to N95 masks and protective face shields for USC Keck Medicine and local LA hospitals.
USC Architecture faculty, students, alumni, and friends have mobilized to 3D print masks and face shields (with USC Keck Medicine-approved files) for local doctors, nurses, and other healthcare professionals who are on the front lines fighting COVID-19 in Los Angeles. The School's PPE-producing effort was inspired by Cornell University's #OperationPPE. As Los Angeles Mayor Eric Garcetti recently endorsed USC's effort, the movement is now gaining traction in Southern California.
With a fast-growing team of more than 200 individuals and just as many 3D printers from across the region, this collaborative effort will help keep the greater LA community safe and healthy by providing much-needed backup PPEs to local hospitals. The USC Architecture-led team has been able to get the 3D printing process down to about three-and-a-half hours per mask, and more than 1,500 pieces of equipment have been produced to date.
Materials are being collected in drop-off bins monitored by USC Architecture volunteers, an effort being led by Rachel Hamilton, M.Arch '20 and co-president of the USC Chapter of the American Institute of Architecture Students. Hamilton explained that the contactless bins are filled with plastic bags, labels, delivery slips, and other supplies to accurately track the quantity and quality of equipment donated to USC Keck Medicine. Mask components are being delivered unassembled so Keck can properly sterilize the raw parts before applying N95 filters, elastic bands, and a silicone sealer to create a seal to the face when worn. USC Keck Medicine has identified the COVID-19 pandemic as "wartime medicine," so these digitally manufactured PPEs will be utilized as "backups to the backups" if existing stocks are exhausted.
"I have two siblings and a parent who are medical professionals and I have been feeling helpless during this global pandemic," said Hamilton. "As a master of architecture student preparing to graduate in one month and having to isolate at home, I have felt distant from my Trojan family and am happy to be working on an important mission together with USC students, professors, alumni, and professionals. It is a great privilege to be able to provide supplies to our medical professionals in Los Angeles."
The 3D-printed PPEs will be distributed to the following local hospitals:
Keck Medicine of USC
Los Angeles County+USC Medical Center
Children's Hospital Los Angeles
Martin Luther King, Jr. Community Hospital
USC Architecture would like to thank the Los Angeles Mayor's Office, Gruen Associates, Warner Brothers, AIA California, and AIA|LA for providing support, funding, and the PLA materials necessary for 3D printing these PPEs.
If you're interested in supporting these efforts or have a 3D printer, spare PLA, or PTEG filament to donate, then please click here to sign up and receive details.
*As of the date and time this article was published.
This digital publication is made possible with the generous support of the Blurock Family Endowment for Publication.
Related Links: USC leads an army of architects making masks for medical workers using 3-D printers, Designers are 3D printing masks at home for LA hospital workers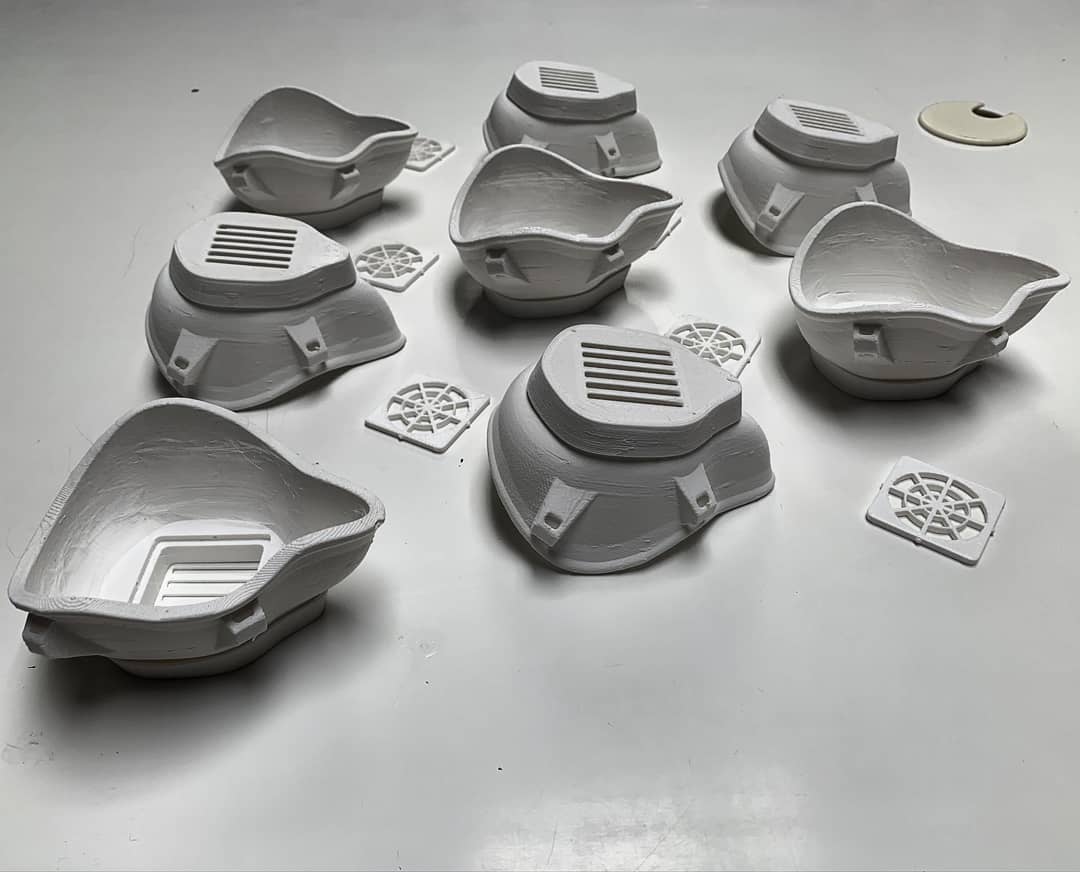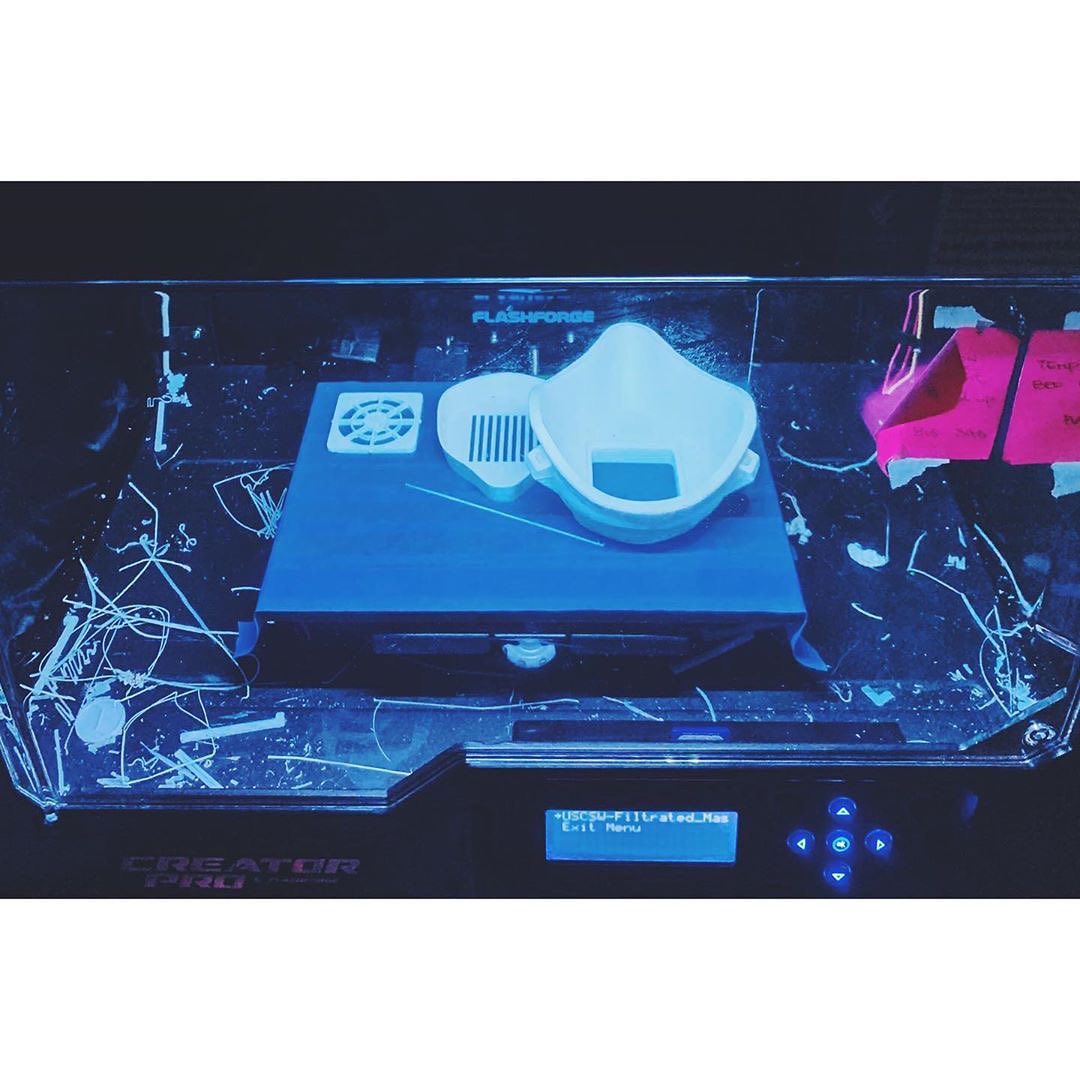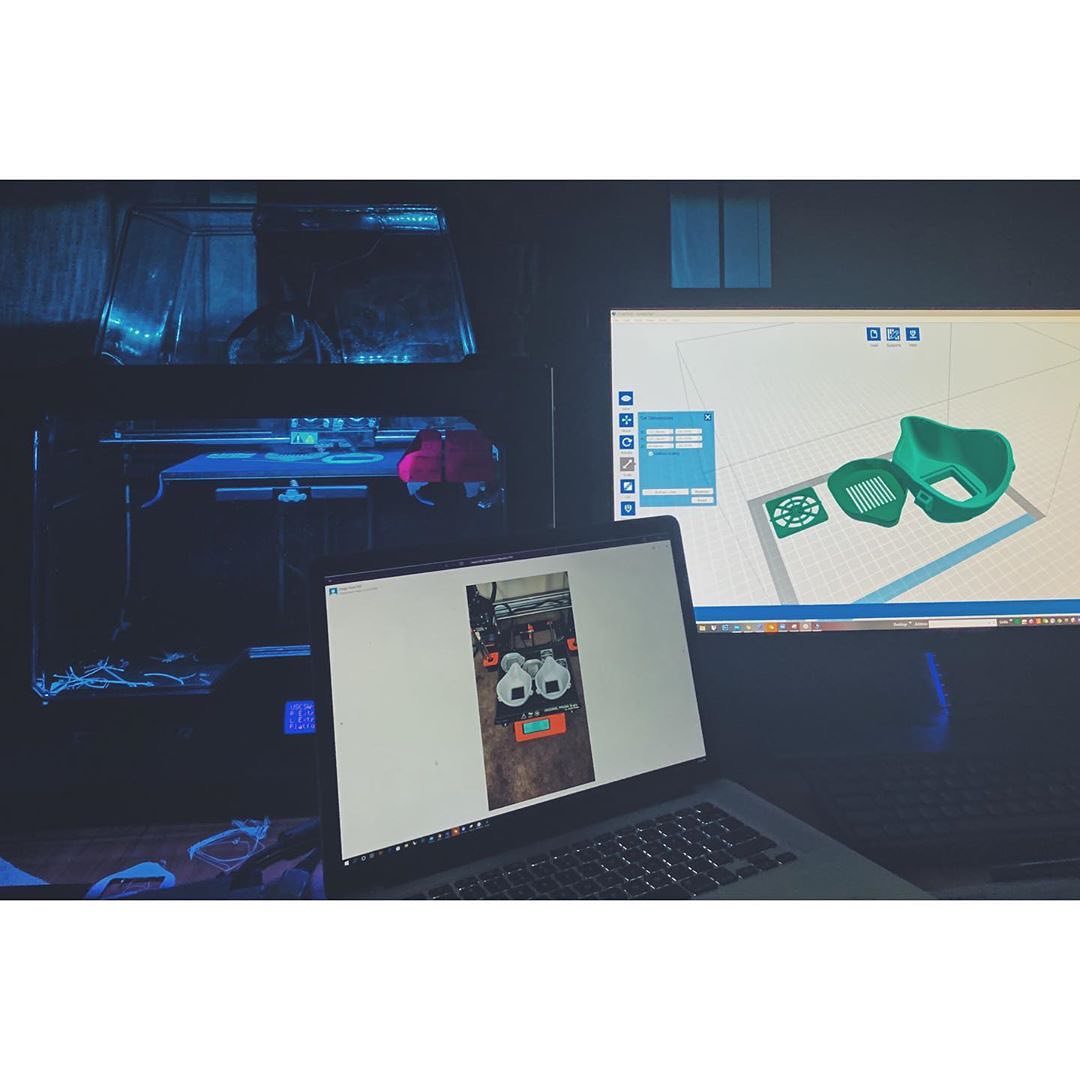 Latest News