10/16/20 USC Architectural Guild Honoree Spotlight: Zena Howard
In anticipation of our 61st Annual USC Architectural Guild Dinner, we spoke with Perkins+Will managing director Zena Howard, FAIA, who will receive the School's inaugural Citizen Architect Award this year. Read more about Zena's work and impact below, and join us on Oct. 20, 2020 for a virtual Honoree Spotlight Series conversation with Zena, moderated by Guild Board member and Perkins+Will director of global diversity Gabrielle Bullock.
What was your journey to becoming an architect?
I knew at a very early age that I wanted to become an architect. However, the challenge was that I did not know any architects or anyone who could be a mentor for me during these early years. Therefore, I was not exactly clear on the path that I should take until later in high school, and eventually, I attended the School of Architecture at the University of Virginia. After UVA, I worked for several firms in Richmond, VA and Pittsburgh, PA before coming to Durham, NC to work with the Freelon Group, which merged with Perkins and Will in 2014. Through these years I developed a keen interest in cultural work, specifically typologies such as museums and libraries. Later, this same interest expanded to include cultural landscapes and placemaking.
Who and what has influenced you the most?
Relative to my work, individuals in the communities I've been honored to serve have greatly influenced me. I'm increasingly inspired by the people I work with and their incredible stories. Further, I have amazing colleagues and teams that encourage me and each other to consistently pursue excellence. Finally, on a personal level, I am influenced and guided daily by my strong spiritual beliefs and personal values.
What is a project you have completed recently that you are most proud of?
I am really proud of the Destination Crenshaw project, not yet fully completed but on-the-boards and near construction start. This is a 1.3-mile outdoor art museum being built in the heart of South Los Angeles that celebrates the significant cultural contributions of this Black community. The project is the community's creative response to the City's decision to run a light rail train through their neighborhood. Upon completion, Destination Crenshaw will be the nation's largest outdoor experience dedicated to African American art and culture. I believe this landmark project is a nice geographic and contextual counterpoint to Smithsonian's National Museum of African American History and Culture that I worked on and completed four years ago.
What do Citizen Architect and this inaugural award mean to you?
I am very proud of USC for instituting an award such as this. This is a significant step in acknowledging architects and designers who deeply embrace justice, equity, diversity and inclusion and see design as a lever for profound change. I am both honored and humbled to receive this award and grateful to many others before me and alongside me that made it possible.
In your approach to architecture and community building, you've been referred to as the "spiritual leader for the disenfranchised." What does that mean to you?
While certainly flattering and aspirational, I actually see myself more as a servant leader. The communities I have the pleasure of working with are smart, strong and self-empowered. They have their own spirit of creativity and resiliency that are positive outcomes of their struggles. I view myself as an added layer helping to amplify what already exists and using the power of design to engage and uplift. I would say that I am certainly a better creative and overall person as a result of knowing and working with them on these amazing projects.
What advice do you have for current architecture students?
I believe it is important for architectural education to meet this pivotal moment in our history. This is long overdue. My firm recently hosted a panel discussion on how we can learn from our painful past and design for more racial and social equity. One of the major takeaways for students is challenging assumptions about design–recognizing that we learn the most when we step outside our own echo chambers and actively seek out diverse viewpoints. Students should become comfortable with thinking beyond Eurocentric design traditions and embracing the myriad of other factors, perspectives, and cultures that entwine with design.
What is exciting about the field of architecture at this particular moment?
I believe we are at a critical moment in the history of our profession. As our field is becoming more diverse, there is an increased awareness of the role and responsibility of the architect as activist in social, environmental, and political concerns. For far too long, our profession has been passive and complicit in acknowledging the power that we have as designers to negatively impact communities and taking action in more positive directions. This is certainly an exciting moment to reimagine our purpose and broaden what we do and how we do it.
Related Links: USC Architectural Guild, USC Architecture Announces Honorees for 61st Annual USC Architectural Guild Dinner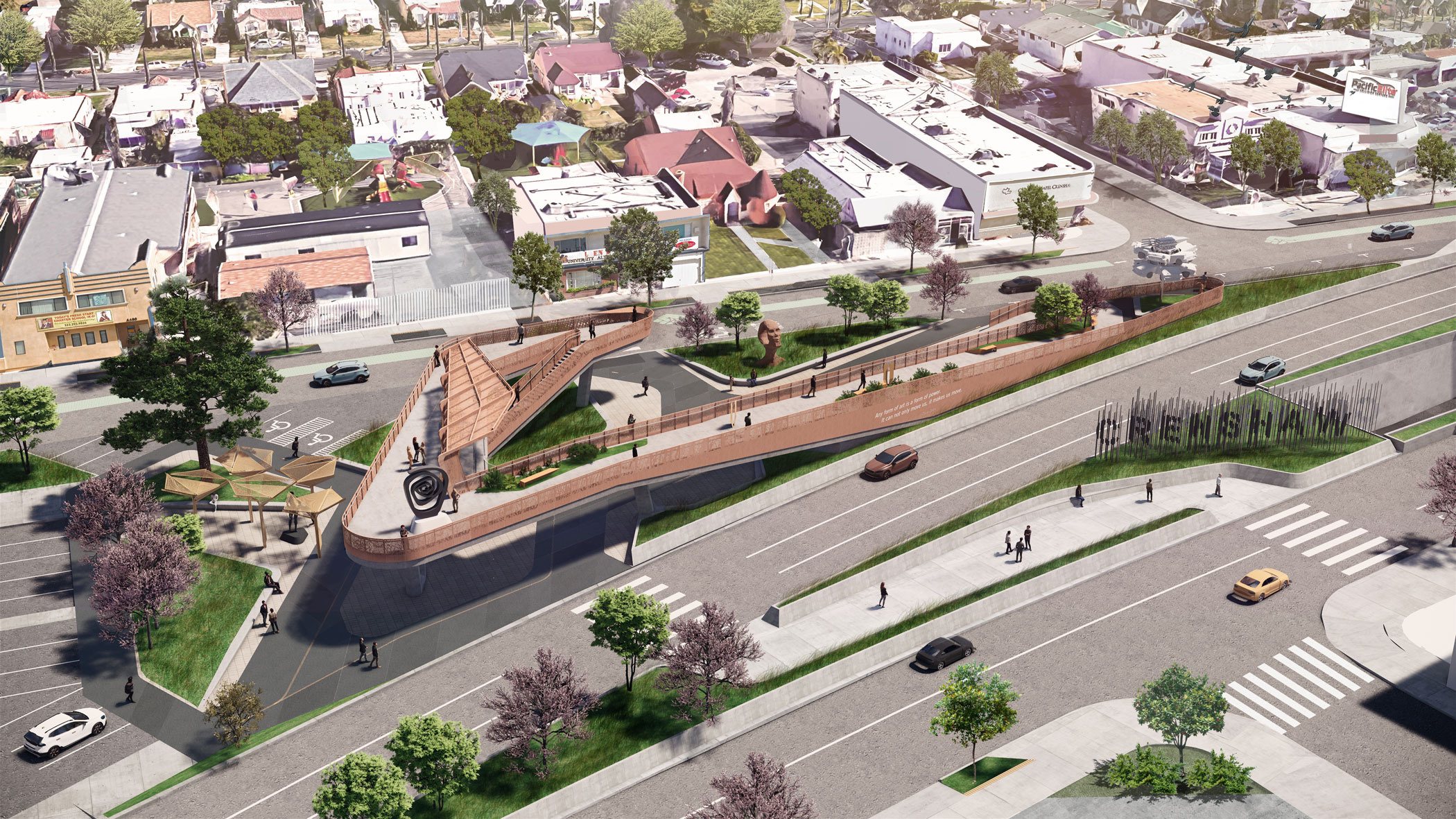 Latest News