11/17/23 The LA River Integrated Design Lab Combines Community Engagement, Landscape Architecture and Engineering
Directed by Associate Professor Alexander Robinson at the USC School of Architecture, the Los Angeles River Integrated Design Lab (LA-RIDL) is a design research laboratory that seeks to achieve inclusive,
nature-based outcomes for the LA River and similar climate-stressed infrastructure.
"As a transdisciplinary lab, LA-RIDL innovates both infrastructure design and engagement, creating a design practice that is simultaneously artistic, technically informed, and community inclusive," said Robinson.
As one of the four main initiatives under the Landscape Architecture + Urbanism program, LA-RIDL seeks to fundamentally change the authorship of infrastructure to be inclusive and imaginatively multifunctional, while still supporting their critical function. To achieve this objective, the lab researches and applies infrastructure design methodologies that combine community engagement, landscape architecture, and engineering.
The lab is a collaboration with faculty in USC Viterbi School of Engineering (Mitul Luhar), USC Cinematic Arts (Andreas Kratky), the USC Institute of Creative Technologies (Gale Lucas), and USC Dornsife Public Exchange, as well as the City of Los Angeles Bureau of Engineering and the United States Army Corps of Engineers.
Currently, LA-RIDL is preparing a 60' long hydraulic model of the LA River with a custom augmented reality (AR) community design interface in the city's Hydraulic Research Analysis Laboratory in Elysian Valley.
"We anticipate that the model will be capable of reproducing the equivalent of a 100+ year flood event in this section of the river. The physical hydraulic model system will be calibrated against historical observations to produce results that are sufficiently accurate for exploring designs," noted Robinson.
As of October, the model has water running through it and there will be an open house with city officials next year. Currently, the lab team is conducting a series of paid-participant focus groups to gather feedback on the hybrid toolset.
The model also includes a "Pick and Place" vegetation system that replicates the drag of vegetation on river flow at a reduced scale, all while ensuring it is highly tactile, interactive, and user-friendly. The prototype vegetation system is developed to securely adhere to the model, even when subjected to rushing water.
The team experimented with a number of iterations, a number of colors, and different brands of magnetic paint until they settled on a final design— silicone hexagons casted in 3-D printed molds with magnets embedded into their base. Since then, the lab has created over 2,000 individual silicone pieces.
"The entire process from the initial design phase to fabrication was really exciting. Alex provided us a lot of time to experiment and dream, allowing us to come up with something really unique," said LA-RIDL lab assistant Leslie Dinkin. "The lab is finally in the testing phase, and I can't wait to hear about visitor's experiences with the model."
Coming up, the lab will also be working on an advanced in-situ instrumentation and data collection to advance and fortify river management and design. Called the LA River Observatory (LARO), it will cover urban channel habitat and vegetation monitoring and mapping, real-time flow, river stage, and temperature. The observatory will also function as a venue for community outreach and real-time educational displays. The team includes Josh West (earth science), Isaac brown (USC Architecture / Stillwater / urban ecologist), Mitul Luhar (USC Viterbi) and Andreas Kratky (USC Cinematic Arts).
Next year, the lab will host a series of artist-led community exercises in collaboration with Clockshop, funded by a NEA Our Town Grant. The project will empower community cultural mapping by situating it within the technical engineering design frameworks that typically drive infrastructure design.
Learn more about the LA River Integrated Design Lab here.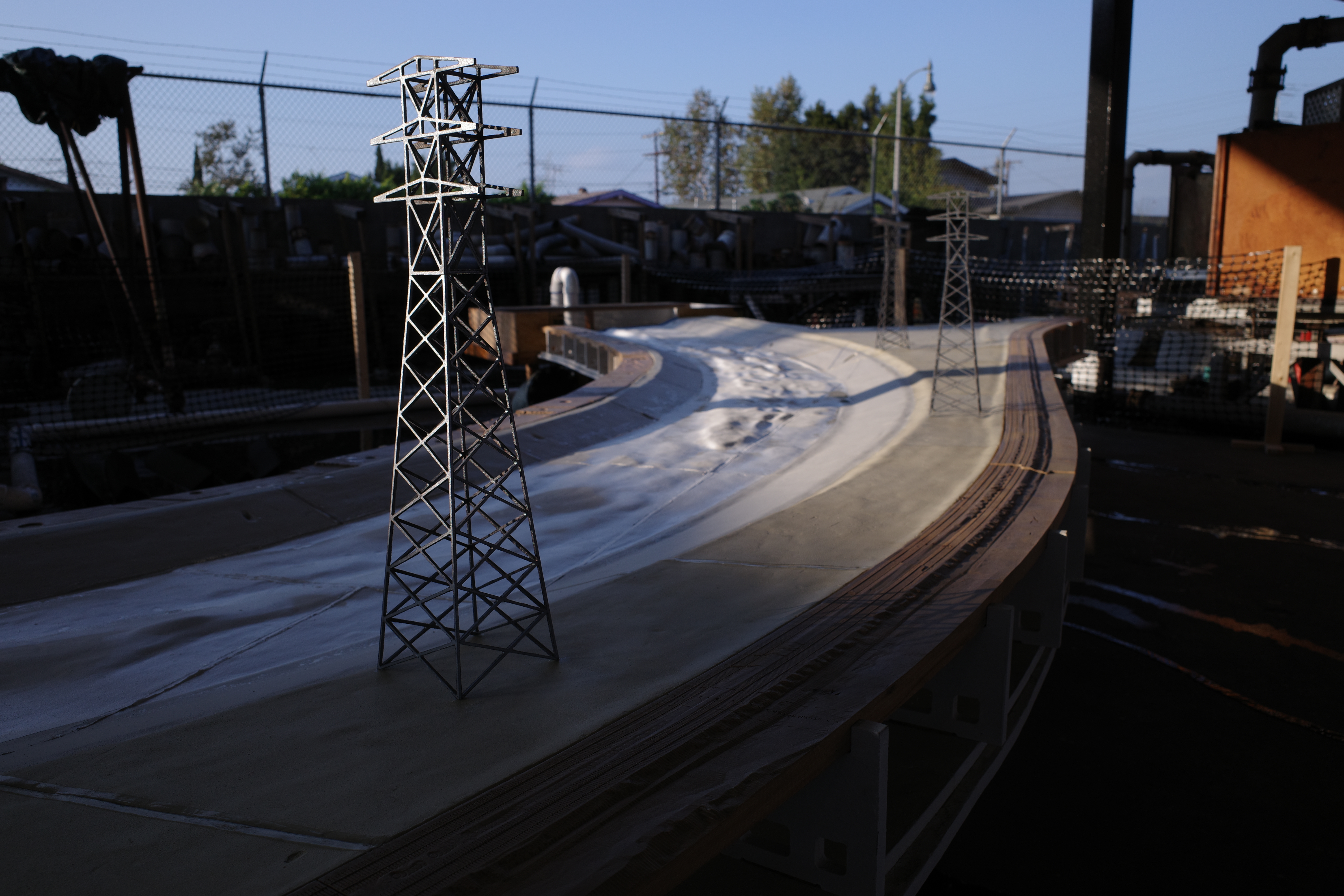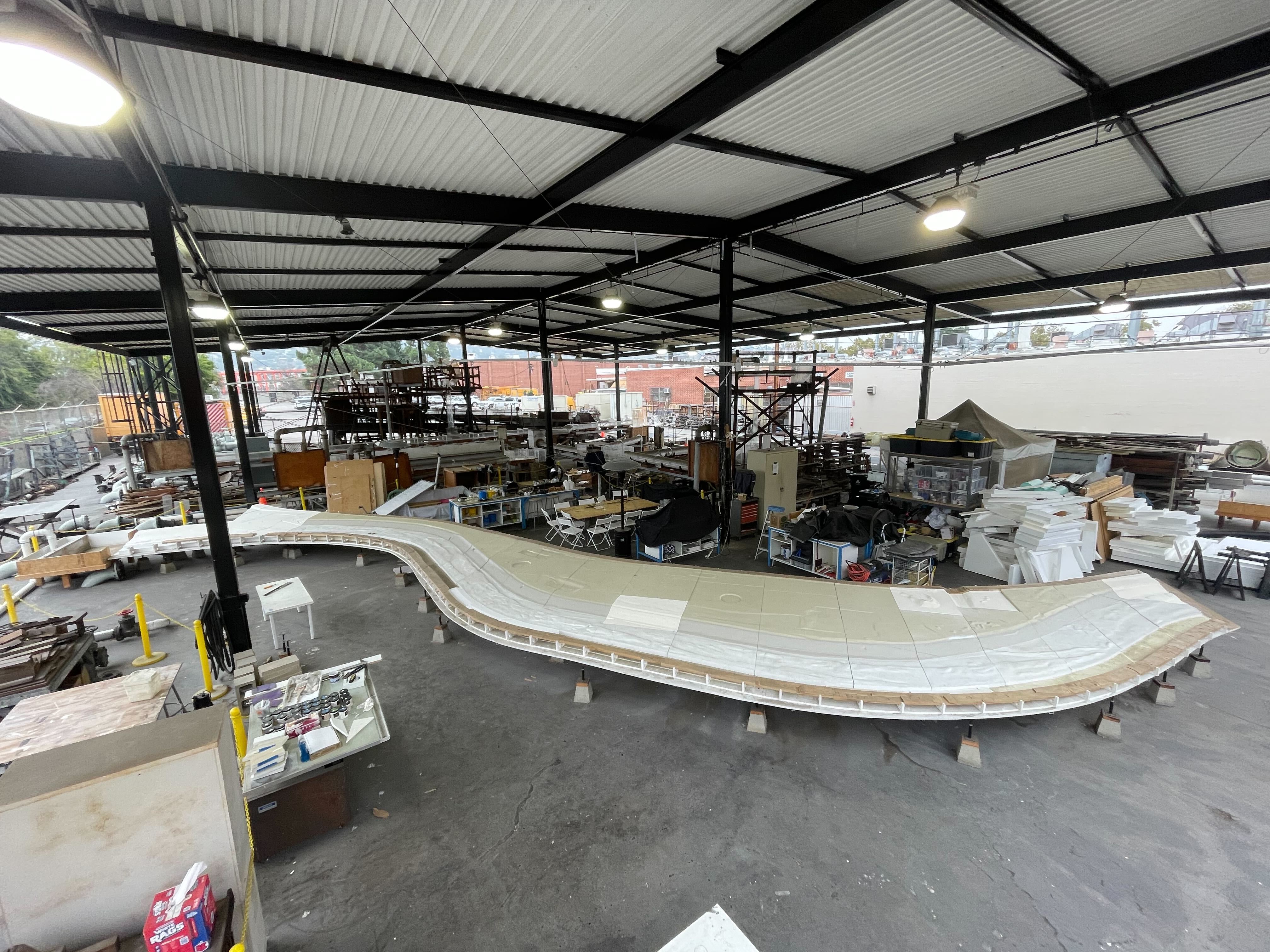 Latest News