05/04/20 Students Develop Climate Change Resilience Proposals for Los Angeles School Parks in MLA+U Vertical Workshop
In fall 2019, master of landscape architecture and urbanism students tackled a real-world challenge through the program's latest "Vertical Workshop," a series of collaborative opportunities for students to contribute meaningful service to the local community. Through an intensive and hands-on process, they undertook part of the mayor's Green New Deal while addressing a UTLA strike settlement requirement to create a greening plan for LAUSD elementary school campuses.
An ongoing goal in the Office of the Los Angeles Mayor is to increase residents' access to parks within a half-mile radius, or a 10-minute walk, of their homes. Approximately 61 percent of residents are within this distance from a green space, with a goal of increasing this population to 75 percent by 2035. As part of the City's goal, the Recreation and Parks Department is drafting a master agreement for joint-use facilities, including parks, and applying for grant funds to implement campus greening projects on LAUSD campuses within the next three to five years.
"Working together with faculty and representatives of the LA Department of Recreation and Parks and LAUSD, our students produced professional analysis and conceptual design work within a tightly compressed 10-day schedule," explained Esther Margulies, MLA+U associate professor and assistant director. "Their teamwork and results have been shared with City Commissions, deputy mayors and interested parties citywide. As faculty, we look forward to the energy and enthusiasm the students generate when they are asked to provide solutions to real-world problems. Our students have provided City leaders with fresh perspectives on topics of climate resilience, environmental justice and the quality of life in Los Angeles."
This fall's Vertical Workshop provided the Recreation and Parks Department and LAUSD with valuable conceptual ideas. This included methods to transform flat asphalt play areas into welcoming, attractive community resources that would offer storm water capture and cleaning performance, extreme heat reduction, increased biodiversity, improved mental and physical health outcomes, and potential improved learning outcomes. The campus analysis completed by the students—including measurements of ground surface temperature—has identified urgent issues for further study. These issues include the potential loss of school recreation resources when temperatures climb over 90 degrees, which is predicted to grow as extreme heat days become more frequent, especially during traditional school hours.
"The Vertical Workshops offer a rare opportunity to collaborate with students and professors of different levels and backgrounds. In the process, we made new friends and learned a lot from each other, such as software, analysis, and presentation skills. As the team leader, I feel that my organizational skills have been fully exercised, which has a positive impact for my future career and studies," expressed MLA+U student, Cissy Wu.
"Moreover," Wu continued, "this allows us to apply what we have learned to practical problems. Short-term, high-intensity work improves our efficiency and strengthens our teamwork. Communicating with professionals from different backgrounds makes us think more comprehensively. I am very honored that I had the opportunity to participate in this workshop."
To learn more about the MLA+U program, click here.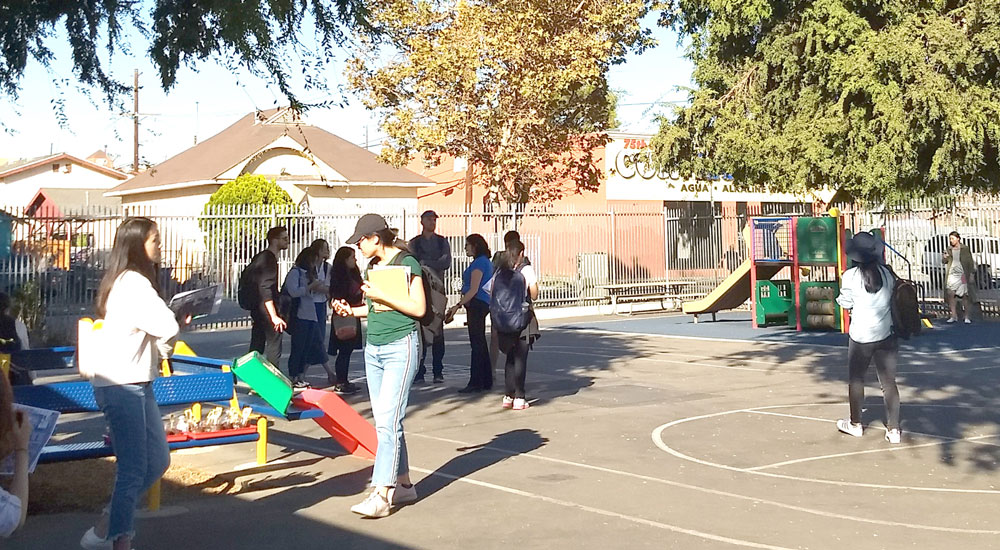 Latest News