11/17/23 Spotlight: Cindy Olnick, USC Architecture's Visiting Heritage Conservation Expert-in-Residence/Associate Director
Cindy Olnick serves as both associate director of Heritage Conservation at USC Architecture and a communications consultant for heritage conservation and historic preservation.
At USC, Cindy teaches courses in communicating for the built environment and master's thesis preparation, and she recruits new applicants to the Master of Heritage Conservation (MHC) program. She also co-created and co-hosts the award-winning podcast Save As: NextGen Heritage Conservation, which glimpses the future of the field through interviews with MHC students and alumni.
In her own practice, Cindy develops messaging, content, and strategy for organizations locally and nationwide. She previously built and led the Los Angeles Conservancy's communications program. Cindy currently serves on the board of the National Preservation Partners Network, the steering committee of the nationwide Preservation Priorities Task Force, and the board of Photo Friends of the Los Angeles Library, for whom she wrote the 2017 book L.A. Landmarks: Lost and Almost Lost.
Q: How did you end up focusing on and building a career in heritage conservation?
I've always loved architecture. As a kid playing with Barbies, I'd spend the whole time creating their houses. I entered the University of Florida's undergrad architecture program and was immediately weeded out—turns out I had zero design talent. So, I transferred to Boston University and went into communications. Years later, I found my way back.
I started gravitating toward modern architecture and places that show their age. (My husband made me a t-shirt that reads "I ♥ Patina.") We moved to Los Angeles in 2000 largely for its architecture, and I got involved in the L.A. Conservancy's Modern Committee. I just thought it was a group of folks who hung out in cool places. I didn't realize they were fighting to keep them standing. The more I learned about preserving historic places, the more I had to be part of it.
In 2001, I took what is now USC's Summer Short Course in Heritage Conservation—an amazing immersion into all the different aspects of the field. It taught me many things, including that I needed to be in this field. However, I wanted to use my existing background in communications, so I volunteered with and freelanced for the L.A. Conservancy until they eventually hired me in 2004 as their first communications staff member. Fourteen years later, I started my own consulting practice to help advance the field through strategic communications.
Q: Why is it an exciting time to study in this field and what is unique about the Master of Heritage Conservation at USC Architecture?
Ten years ago, if you'd told this building-hugger (me) that I'd soon think wholly differently about why we save old places, I wouldn't have believed you. But this field is expanding in so many exciting ways to focus on people, not just buildings. Not that we're ignoring architecturally important places; we need them, of course. And not that people haven't been doing community-based conservation for decades; they have. But as a field and a movement, it feels like real change is possible. We're more overtly connecting our work with urgent issues like housing, climate action, and social justice. We're starting to face systemic problems including a half-century of discriminatory preservation policy and practice. And I get a front-row seat by working with the future of the field—our MHC students!
Our podcast, Save As: NextGen Heritage Conservation, interviews MHC students and alums about their innovative work, diverse career paths, and thoughts on the future. It's hard to believe we're already in our fourth season! I've learned so much from our guests and am so proud to know them.
Fun fact: USC's MHC program is one of the few graduate programs in the U.S. that uses the term "heritage conservation" instead of "historic preservation."
Heritage conservation is the global term. It more accurately reflects the work we do and the deep connections between the built and natural environments and intangible heritage. USC's program has always focused more than most on cultural heritage, the heritage of historically excluded communities, and modernism and the recent past. I can't imagine a better place to study these issues than Los Angeles.
We also have the only master's program on the West Coast in heritage conservation or historic preservation. We offer dual degrees in urban planning, landscape architecture, and building science. The MHC students, alums, and faculty form a tight-knit and supportive community. Some of my closest friends are folks I met at the summer course more than twenty years ago.
Q: You are helping organizations to advance the field by changing how we communicate about the work they do. How can the conversation about the field be more effective?
Above all, by connecting our work with broader issues like I mentioned earlier. It IS connected, but most people don't see it. We can amplify the great work happening nationwide to strengthen communities using existing places. We can pass the mic to people doing that work and whose stories need telling. We can listen better to our audiences—it's about them, not us. We can ditch the jargon.
We can talk in aspirational terms about a shared future. What kind of community do we want to be? Do we want our town to look like it could be anywhere? Or do we want to make the most of the places that make it distinctive, the places people care about, the places that connect us to our past and each other?
We can start reframing preservation/conservation using communications research, social science (how humans perceive information, what motivates our behavior), and deeper collaboration outside our bubble. And we can build communications capacity within the field. More professional communicators work in preservation/conservation than they did a decade ago, but the field as a whole hasn't made strategic communications a priority.
Fortunately, I work in a program that's always looking ahead. In the spring, I'm teaching a new topic, Communicating for the Built Environment, in the Heritage Conservation Practicum: Advanced Documentation class (ARCH 554). It's a broad look at the various ways we communicate in not just heritage conservation but architecture, urban planning, and related fields. Students will practice skills they'll use throughout their career—writing clearly, speaking with confidence, creating strategies for different goals and audiences, keeping up with constantly changing tools like AI, and more.
Q: What would you say to students considering pursuing a degree and career in heritage conservation?
Do it! At least check it out, because heritage conservation can be virtually anything you want it to be. You can combine your skills and passions in ways you might never have imagined. If you love history and connect it with people and places, if you want to use cultural heritage to foster equitable and just communities, if you think it makes sense to reuse places we already have, this field might be a perfect fit. Take a little time to learn more—but not too much time, because we keep losing important places that won't come back. The world needs you!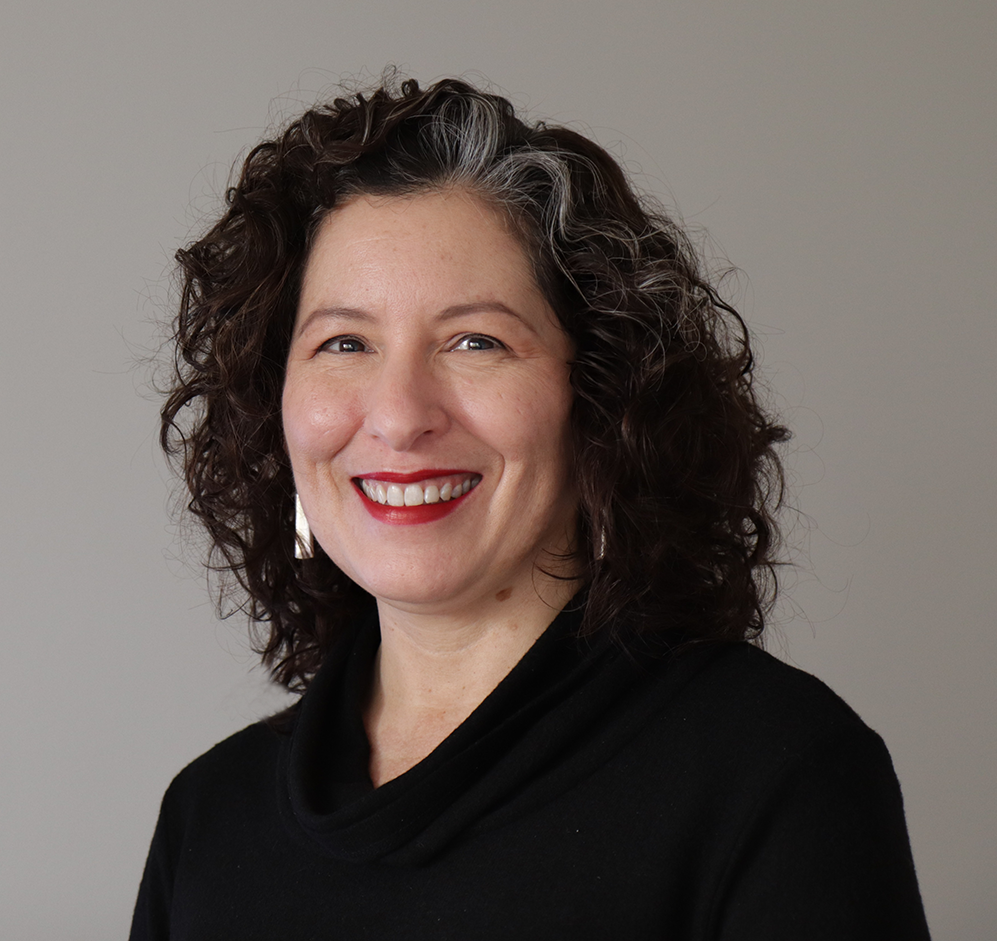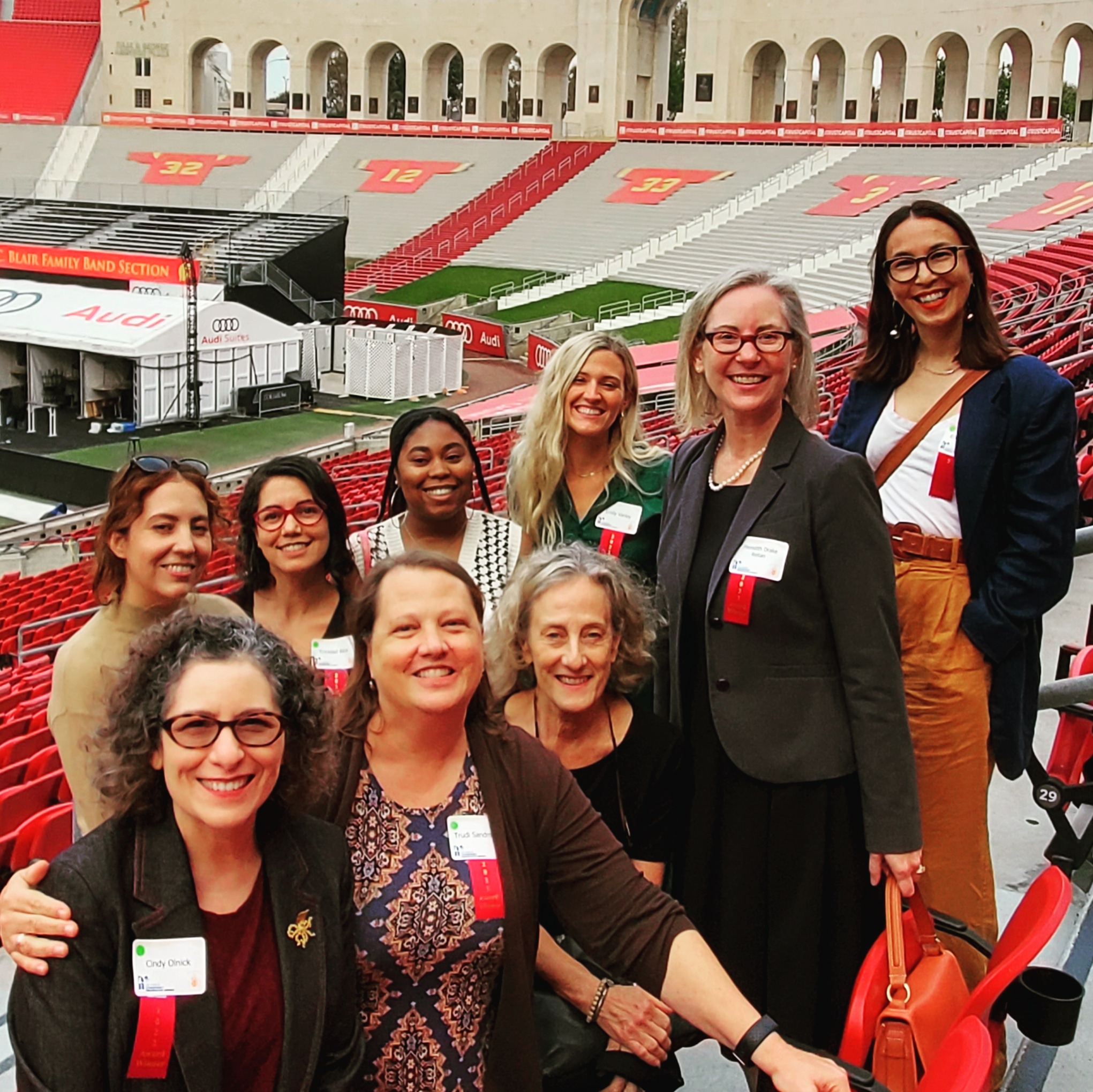 Latest News