05/02/19 Second-year students investigate L.A. School architecture and materiality
As the semester winds down, lecturer and second-year coordinator Lauren Lynn reflects back on her section's work on materials and representation. Second-year undergraduate students and faculty are hosting a pop-up studio-wide exhibition and super jury review of top student work on Friday, May 3 from 2:00-5:00 p.m. at the A+D Museum (900 E. 4th Street, Los Angeles).
What is the second year undergraduate studio, and what are its aims?
The task of the second-year undergraduate studio is to study materiality and has specifically centered itself on an investigation of "L.A. School" architecture and its particular genealogy of how materiality evolved in Los Angeles. The L.A. School came to be known for experimental architecture that leveraged the misuse and deconstruction of anonymous, industrial, and nonconventional material assemblies that challenged architectural typologies and programmatic relationships at a number of scales. More specifically, we've been interested in an often overlooked building type, the existing industrial shed, with all of the material fodder that comes with it. Early L.A. School work was also based on the manipulation of the industrial shed and saw these sites as some of the best places to find, inspire, and execute work. One of the great strengths of the L.A. School architects was their ability to work with and modify existing site and material conditions in order to produce a type of what critic Charles Jencks has called "hetero-architecture"—one that cuts, disembowels, and inserts in order to ultimately create anew. Looking at this work with fresh eyes allows students to take stock of the way that these architects leveraged economic and fiscal constraints, as well as the shrewd manipulation and deployment of materials in a slipshod fashion, in order to inform their own work which aims to question conventional assemblies and material systems.
How did you develop the curriculum? What were your influences?
The studio developed in the footsteps of a series of significant exhibitions in 2013 and 2014 on Los Angeles architecture that were part of the Pacific Standard Time Presents: Modern Architecture in LA, including Everything Loose will Land at the MAK, Confederacy of Heretics, and my own ongoing curiosity about L.A. architecture. I had been thinking about ways to leverage our location at USC and studying architecture in Los Angeles as a specific opportunity. The studio became a chance for students to leverage the city as a laboratory for their own work, and to understand the idea that abstract notions such as "context" and "materiality" are tangible and real aspects of the city that one can experience firsthand. Not only does the studio visit the L.A. School buildings that we study in the course, but also looks carefully at selected industrial sheds to look at how they exist in their larger contexts. The studio's framework asks students to look carefully at how things are built but also to understand how discourse around these objects, sites, and buildings are also built in a similar manner.
What kinds of assignments do students undertake?
In the first project, students take inventory of an existing house by an architect associated with the L.A. School in order to reconsider the architect's discursive agenda by transforming his existing material experiments. In the second project, students re-situate their material experiments and interpretations, this time in relationship to form by first gathering contextual information from one of five different existing industrial-sized sheds found in the city of Los Angeles. Much like early L.A. School architecture, existing materials found on or near the sites become additional material fodder for students to leverage in their work. Using the corner condition of the shed, students produce an architectural project for a classroom large enough for one instructor and 15 students. The nature of what constitutes a "classroom" as a space for learning and discovery is both reconsidered and reexamined. In the third project, students revisit the entire shed and consider how its spatial neutrality and industrial grade materials become the container in which a program is situated through addition and subtraction, or other means in order to produce a program for a roughly 10,000-square-foot kindergarten where programming is seen as a tool for design.
Over the course of the semester, the representation of materiality in both physical models and highly considered drawings is foregrounded as a crucial aspect of working with these sets of material concerns. Students leverage section and plan perspective drawings, as well as what we affectionately call 'drawdels,' which are two-and-a-half-dimensional drawings throughout the semester. These modes of representation are dense with black and white line-work and color texture-work to communicate material qualities, thicknesses, and textures.
What excites you about teaching this course?
The most exciting aspect of this course is revealing to students the often subtle shenanigans of early L.A. School architects. It shows how architecture can be both a rigorous and serious endeavor in its own right and provides opportunities for play, in this case through the misuse of material assemblies and systems. Early work by Gehry, Moss, Morphosis, and others reveal this mixture of high and lowbrow in its material detailing. By having access to these buildings at our fingertips, we can see the blatant misuse of materials firsthand and begin to understand these subtle nuances.
Students are able to think about materials as a set of conceptual and disciplinary problems, as opposed to tectonic or constructional logic alone. Thinking about materials and dealing with concerns of intersections, constraints, tolerance, and thickness, reveals that materiality in architecture productively intersects with issues of form and geometry that were foregrounded in previous studios. Materiality is seen not simply as a technical support but as a fundamental precondition for architectural form; materials themselves are seen as altered, misused, skewed, or misaligned, rather than as given, pure, or fixed.
What do you hope students take with them after the course ends?
After the course ends, I hope students gain several key things: a greater appreciation for how things are built, and more importantly, why they are built in a way that might push back on conventional construction or material assemblies, and how a cultural and critical view of a setting such as Los Angeles has a great and perhaps intangible impact on the evolution of architecture, and on future work that is yet to arrive.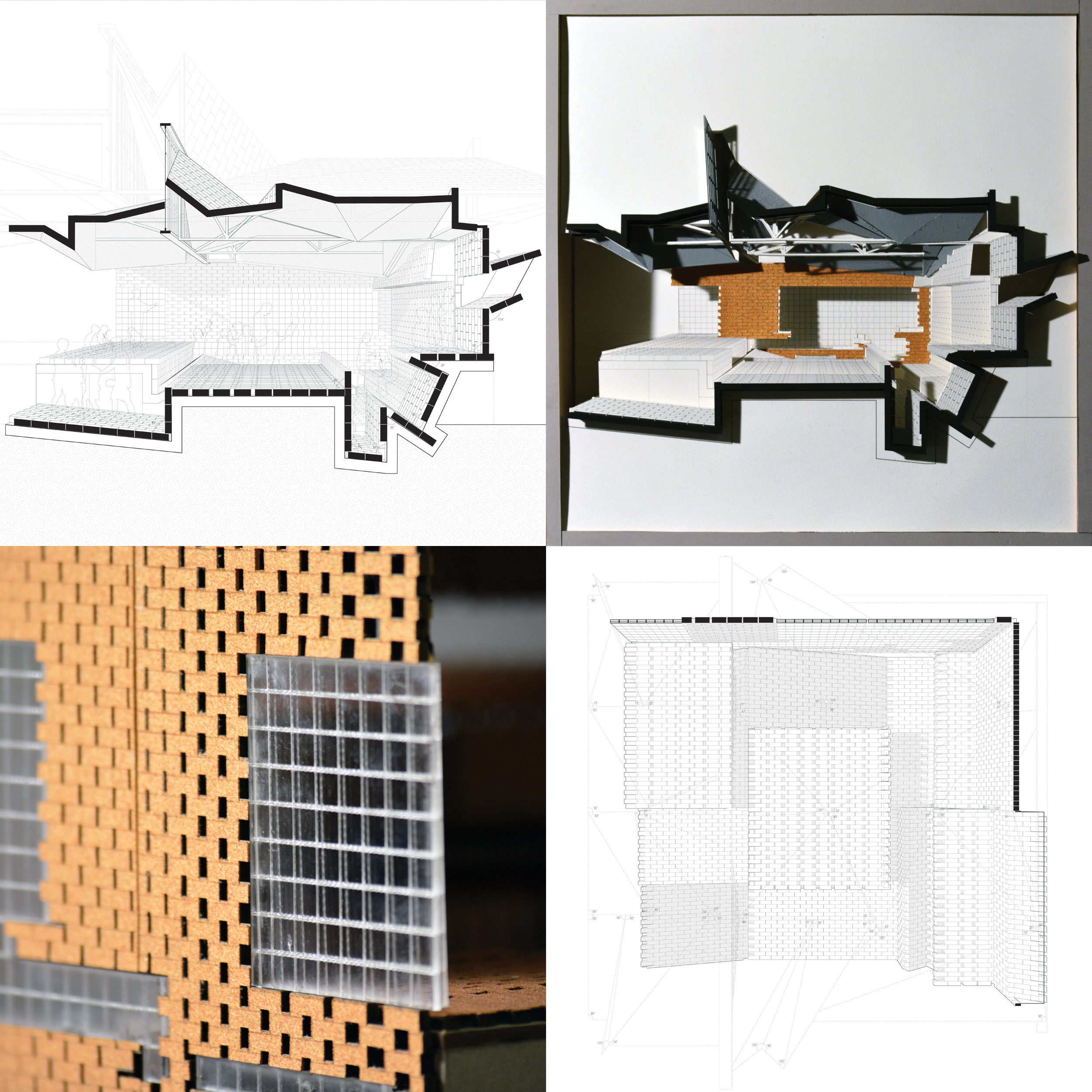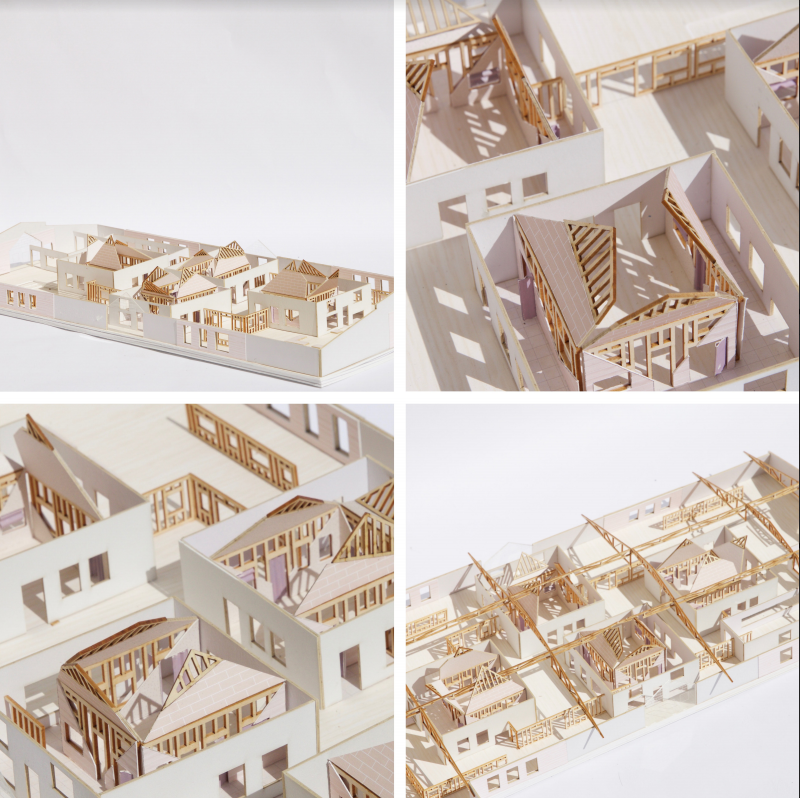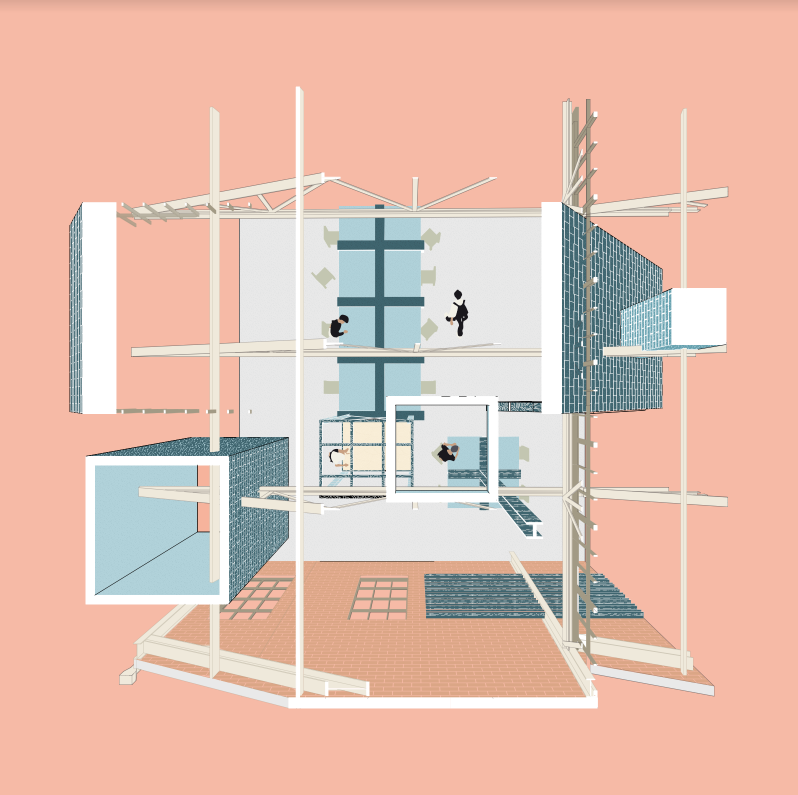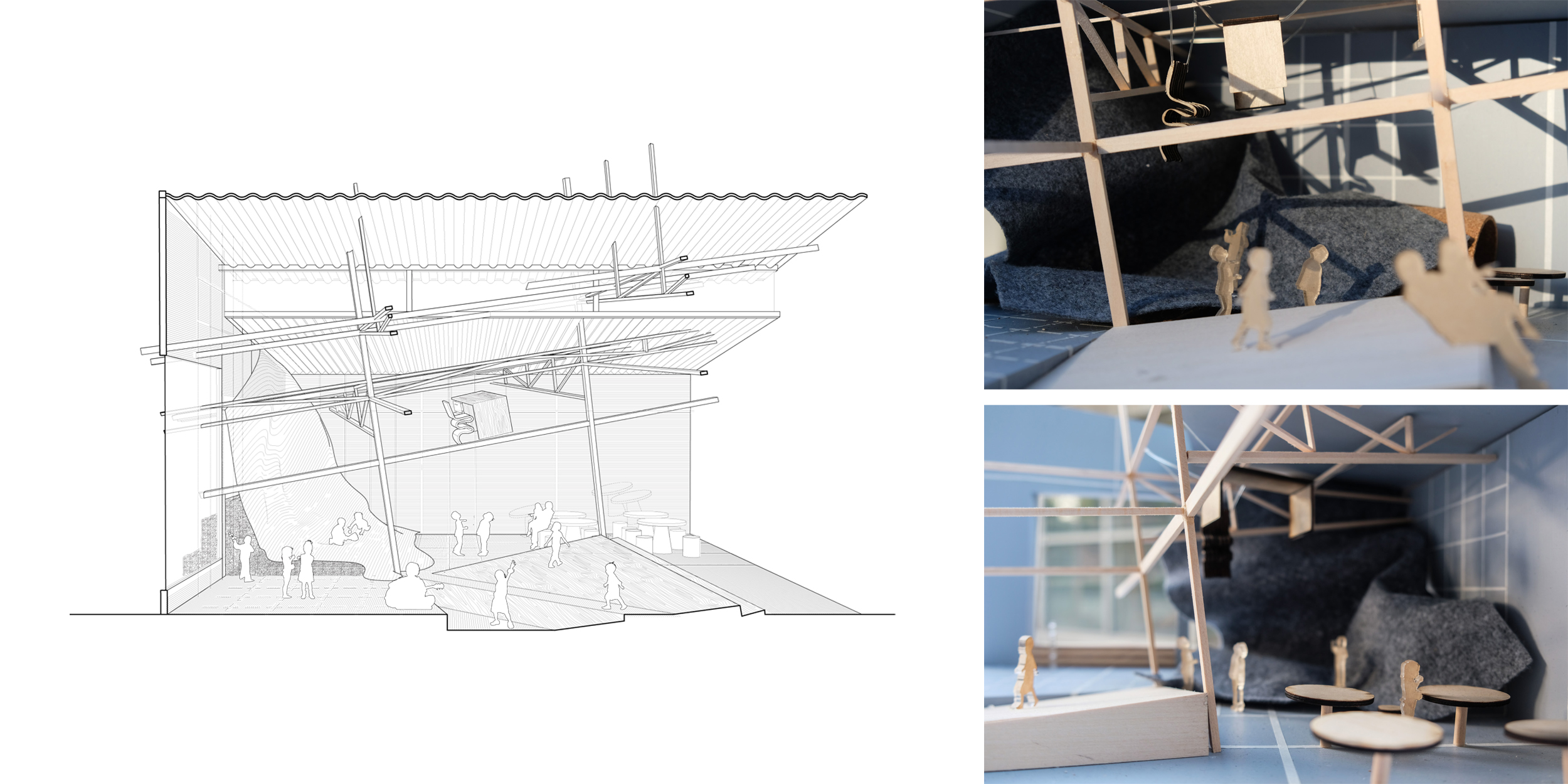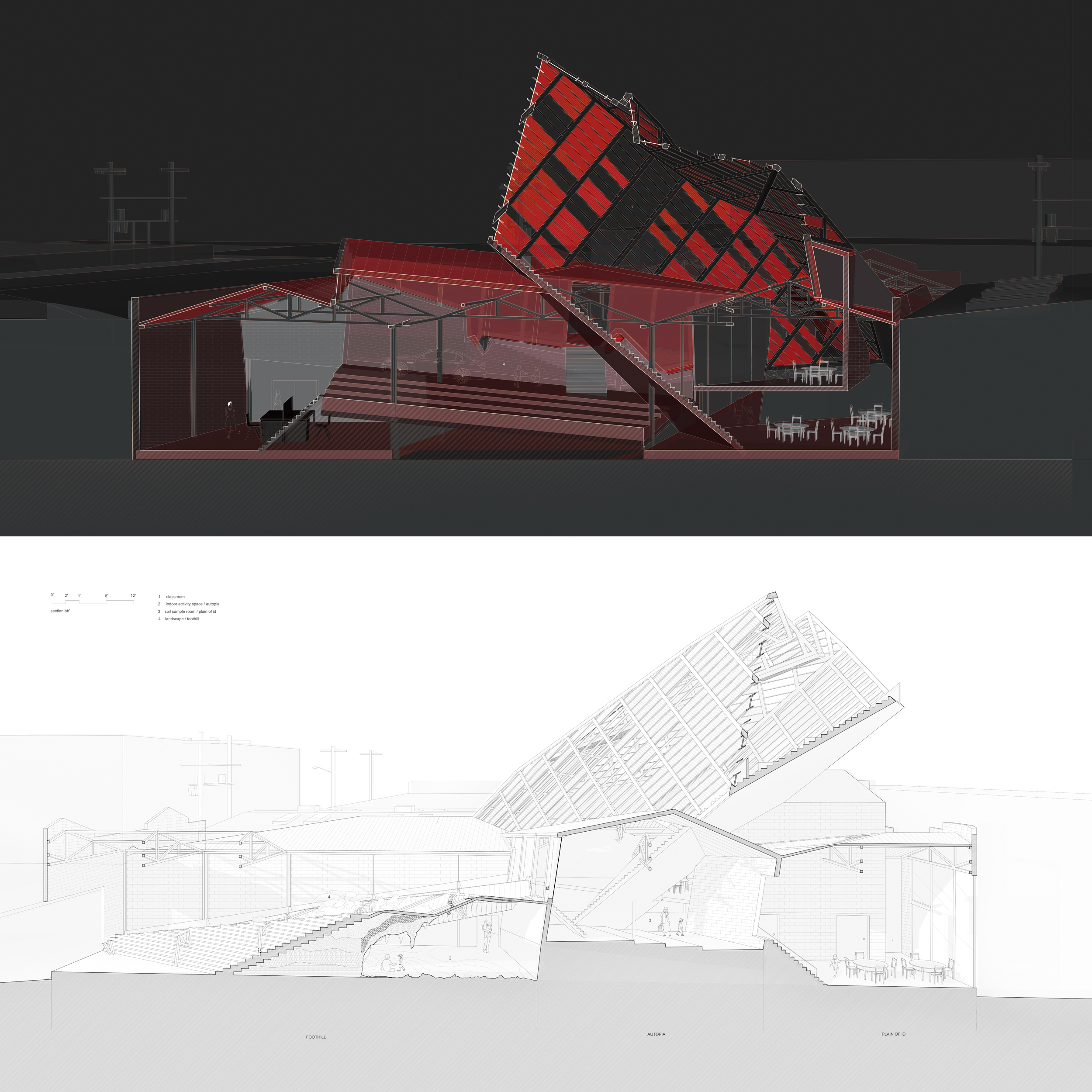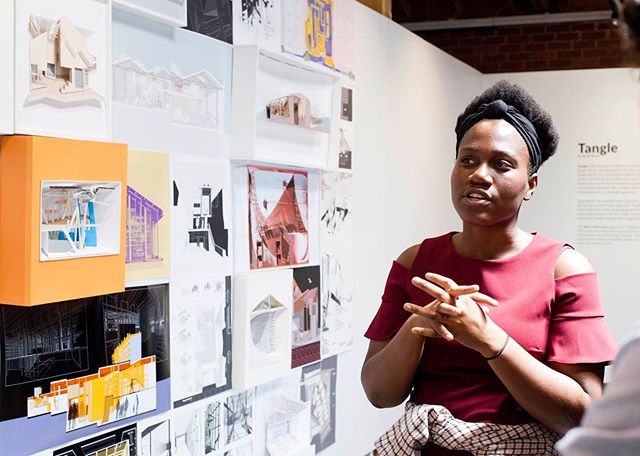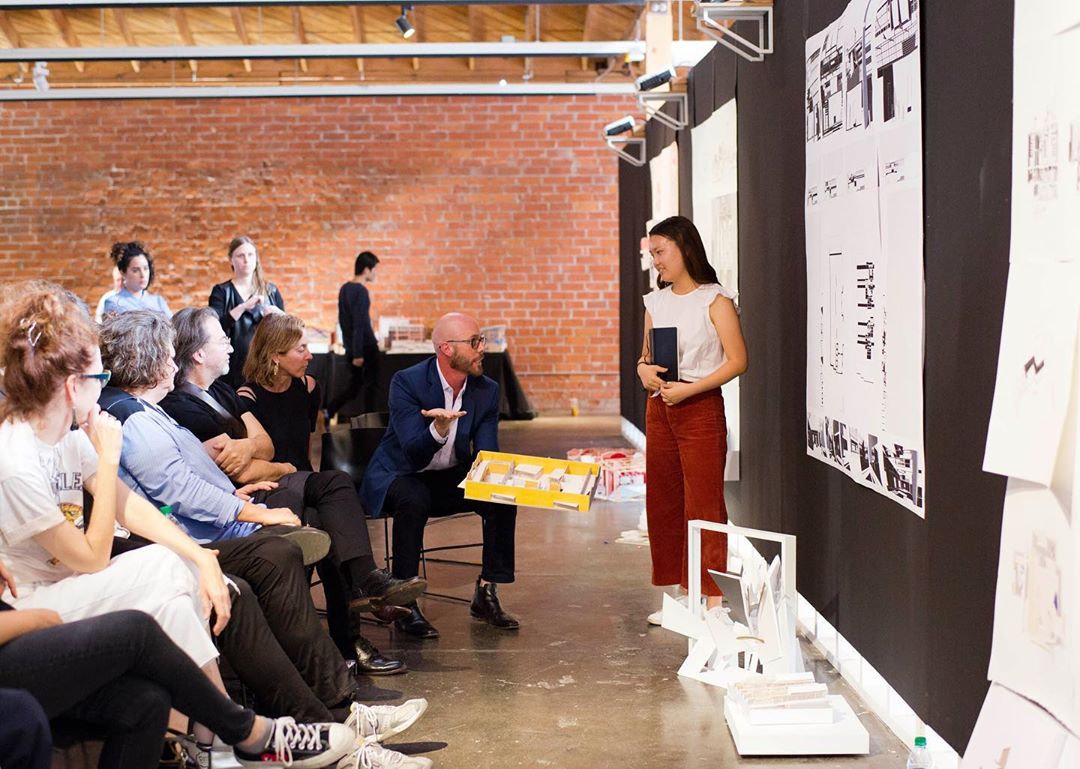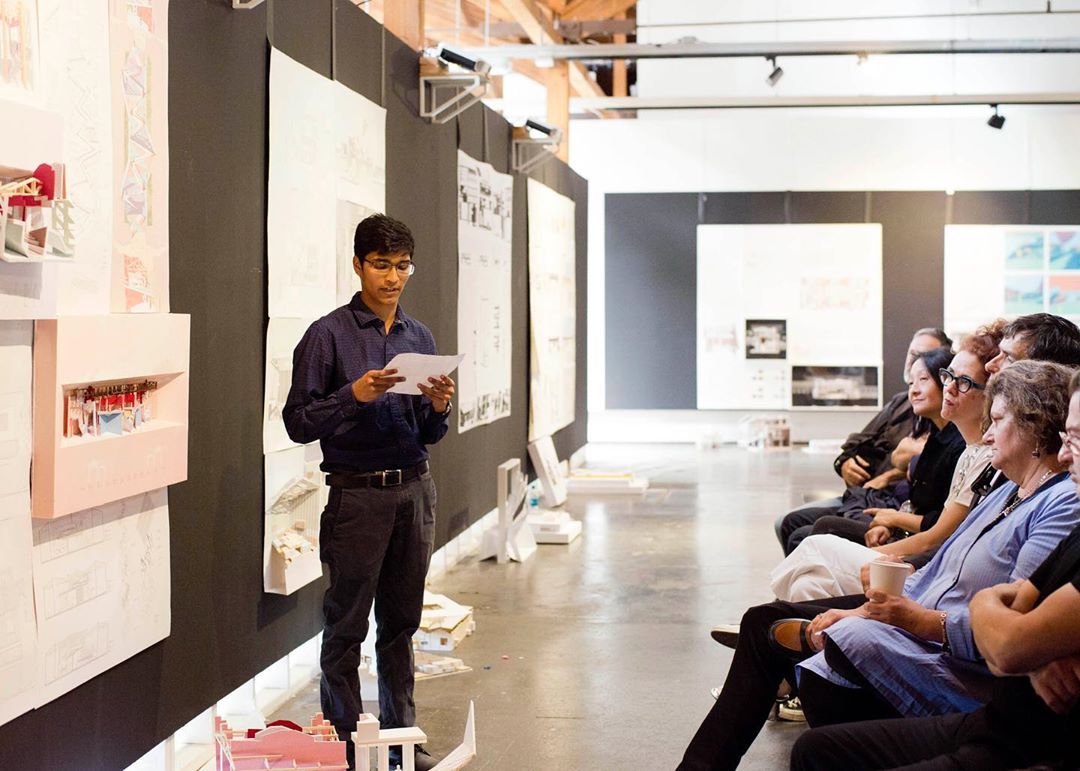 Latest News