05/10/18 Professor Joon-Ho-Choi and Students Present Award-Winning Research at USA Science & Engineering Festival Expo
Imagine having your office lightbulbs customized to the exact needs of your pupils, ultimately boosting your productivity while saving energy and money. That's the not-so-distant future that Assistant Professor Dr. Joon-Ho Choi and his research students envision. They've been working hard to light the way towards a more sustainable future with their award-winning research project "Human-Building Integration: Bio-Sensing Adaptive Environmental Control for Human Health and Sustainability." This project focuses on developing lighting technology that responds to cues from the human body (i.e., pupil size) to provide optimal visual comfort and decrease energy loads. Dr. Choi is the only U.S. researcher working on this type of innovative technology. Recently, Dr. Choi traveled to Washington, D.C. with his two MBS student researchers (Xiaoxin Lin and Lingkai Cen) and two M.Arch student researchers (Bernadette Wolfe and Matthew Kotzin) to present their research and demo their system at the prestigious 2018 USA Science & Engineering Festival Expo. This event showcases work from the world's leading scientific and engineering societies, universities, government agencies, high-tech corporations and STEM organizations. While at the Expo, Dr. Choi and his students demonstrated how their lighting system works. First, an individual's eye pupil size is read via a pupilometer (advanced app for webcam). Next, the individual's optimal visual comfort estimation is formulated. The surrounding lighting is then adjusted via a controlled dimmer switch to meet their unique visual needs. This integrated system, which links real-time human physiology and active environmental control systems for buildings, has the potential to boost productivity, reduce energy and save money. Dr. Choi's groundbreaking research project has received numerous grants, including a $15,000 Phase I P3 research grant from the Environmental Protection Agency (EPA). This is significant as only 10 percent of applicants are awarded a P3 grant each year. He also is competing for a Phase II grant of up to $75,000 to implement his design in a real-world setting. Last year, he was awarded a $299,000 grant from the National Science Foundation. To learn more about Dr. Choi's research project, check out this feature story from Los Angeles Daily News.
This digital publication is made possible with the generous support of the Blurock Family Endowment for Publication.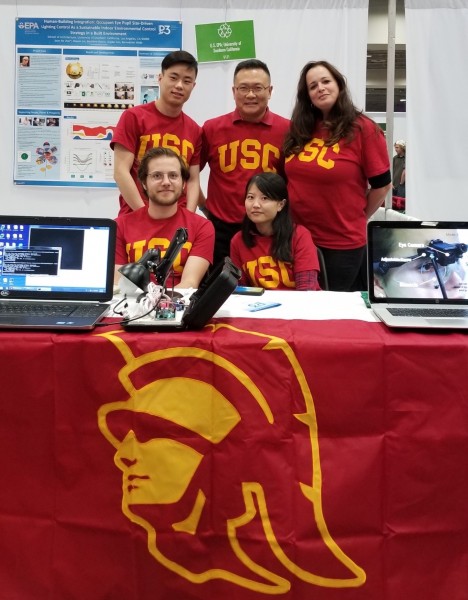 Latest News