01/12/20 Graduate Architecture Students win Hollywood Central Park Competition
In a unique challenge hosted by Skidmore, Owings & Merrill and Friends of the Hollywood Central Park, Los Angeles architecture students were invited to submit ideas and inspiration addressing connectivity, placemaking/programming or technology in the Park, a 37.6-acre open space proposed to be built over the Hollywood (101) Freeway. Graduate USC Architecture students Sai Liang and Lingyu Huang were awarded first place in the competition and took home the $10,000 grand prize.
Liang and Huang's winning project, OVER & ACROSS, is a proposal for the development of an urban park in Hollywood, exploring the concept of sharing economies, connectivity and sustainability through the form of hills and tunnels that run across and underneath the site. A fusion of landscape and architecture in the park yields public green space and accessible roofs that bridge over the highway, seamlessly connecting disrupted parks on the ground level.
The proposal offers a variety of public spaces above or inside the hill curves, including a film museum, children's playground, amphitheater, and observation deck. The highest point in the park would house the observation deck and amphitheater, offering panoramic city views from downtown LA to the Hollywood Sign. The proposed park would also feature a solar panel system, designed to sustainably power lighting within the park.
The Hollywood Central Park's goal is to reunite divided neighborhoods and enhance mobility and connectivity by providing an extraordinary open space directly benefiting one of the densest, economically disadvantaged and underserved communities in Los Angeles. For more information, visit https://hollywoodcentralpark.org/home.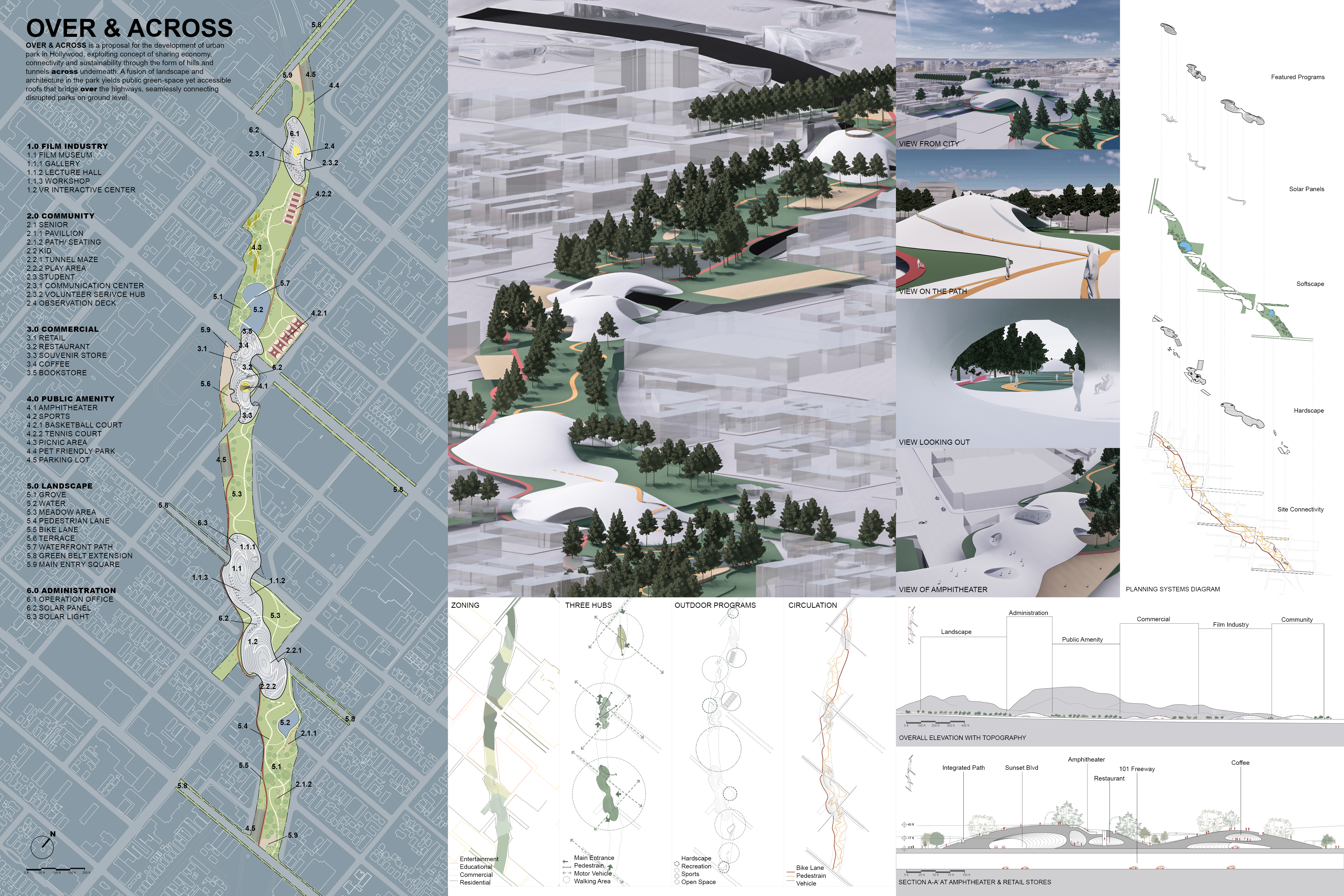 Latest News