04/29/21 Generation NEXT Alumni Spotlight: Ali Chen (B.Arch '12)
Ali Chen (B.Arch '12) is a Brooklyn, New York-based designer who recently participated in this year's USC Architecture Generation NEXT. Her graduating thesis focused on research into plastics waste and recovery systems and their potential use in architecture with a resultant project of a sea turtle research center and recreational harbor in St. Croix. Below, Chen shares more about her career path and offers advice to current students.
What have you been up to since you graduated? What are you currently working on?
Since graduating I have worked as a visualization artist at Labtop Rendering and as a designer at Bjarke Ingels Group. I worked on a lot of architectural competitions during this time. Wanting to do one on my own, I entered a competition titled 'Dry Futures' that called for design solutions to the drought in California. My concept, called 'Grassroots Cactivism,' was a hybrid cactus farm, eco-resort, and wastewater management plant. The project, though it placed first in the speculative category, I later realized was quite pragmatic. Since then I've been thinking about how to bring this vision to life at a smaller scale with the means I have available to me. My thinking was starting with a branding and awareness campaign or a product. I eventually decided to pursue a Master of Science in package design at Pratt Institute, which not only was uncannily similar to architecture but helped me gain the skills necessary to start a line of sustainable cactus-based skincare products.
What is a project you have completed recently that you are proud of?
Earth, Wind & Cactus is a cactus skincare line co-founded with my partner, Özlem Günes, a licensed expert in natural skincare from Germany. Our aim is to increase demand for a less water-intensive form of agriculture and support agricultural collectives with these sustainable and effective products. We began this during the start of the pandemic and it's something I am really excited about.
Under my personal design studio, I have also recently launched an iOS app that was born out of my study process for the architect's registration exams. It's a study tool called ARE Inquizition, available on the App Store, that aims to make the process of architecture licensing more enjoyable. I believe our mindset affects the way we absorb information and incorporating a bit of joy and playfulness into the process helped me a lot, so this was something I wanted to share with others on the path to licensure.
How did USC Architecture influence your career path?
My eventual move towards sustainability-focused projects is largely influenced by my thesis studio at USC with Doris Sung. It was during this time that I also began trying to understand how to better present complex research and information towards sustainability in a fun and digestible way. I feel that this had a large influence on my move towards branding and packaging.
What inspires or motivates you?
I'm interested in the intersection between different disciplines and how they can inform each other. For example, how environmental science or marine biology can inform architecture and vice versa, or how spatial and systems design can improve packaging design and its processes.
What advice do you have for current students studying architecture or hoping to enter a similar field to you upon graduation?
I think an architectural education is a great foundation for anything you want to do, but our personal journeys within design (or in all aspects of life) may often not be linear. If your interests don't seem to align with something that is already established, approach your career as a design problem in itself and create something multifaceted and new. In terms of interest in the field of packaging design, I think architects have a lot of potential to contribute to the packaging industry, especially in regards to sustainability.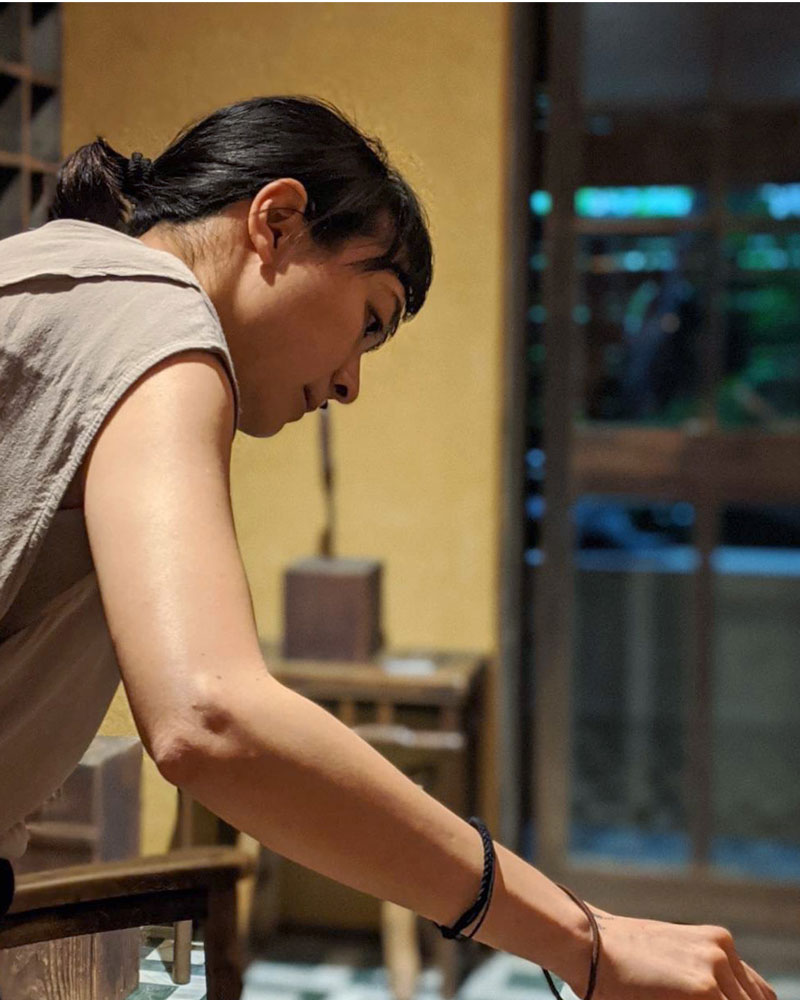 Latest News