11/18/19 Faculty/Student Exhibition Spotlight: Kim Coleman
The USC Architecture Faculty/Student Exhibition Series is a program that profiles the work of a faculty member along with a selection of student projects from their studio or seminar. The intent is not only to highlight their professional work or academic research but also to offer insights into connections between their pedagogy and practice.
Our final exhibition of the fall semester, "Houses and Housing for the Densification of the City," showcases work from professor Kim Coleman and her students that utilized City of Los Angeles ordinances for densifying the city and providing additional housing in LA. Kim shares more about her exhibition below.
What can viewers expect from your exhibition?
The exhibition presents two scales of projects that take advantage of City of Los Angeles ordinances for densifying the city and developing strategies for providing more housing in already built areas of Los Angeles. The single-family houses in Venice by Cigolle X Coleman, Architects, which were designed under the Small Lot Subdivision Ordinance, explore three different house typologies in a tight site, while a series of multi-unit hybrid housing projects in Leimert Park, designed by students in the graduate comprehensive studio in spring 2019, take advantage of the Transit-Oriented Community (TOC) criteria for projects near public transportation. Both sets of projects have related intentions:
The densification of the city: Strategies to provide more housing in already-built areas of Los Angeles that have infrastructure and services, rather than sprawling to fire-prone areas and that that require travel by individual vehicle, and,

Explorations on the nature of living in a place: The design of flexible housing typologies that enrich one's living environment.
What inspired this exhibition?
The completion of the Venice XYZ Houses in collaboration with Mark and Reid Cigolle in the past year, which we designed and constructed as owner-builders.
More generally, what inspires your work?
The search for design excellence, a multifaceted approach to problem solving that directs solutions that are complex, rich and satisfying, and that make connections to immediate tactile experience while simultaneously drawing from the ideas of culture and history. The pursuit of design excellence in architecture involves developing ideas based on site, program, structure and materiality, and solutions that integrate them all.
What do you hope viewers leave this exhibition with?
In my work and my teaching, I see a close relationship between pedagogy and practice, so I hope viewers would see the relationship between these projects, which, although very different scales and neighborhoods, explore architectural intention. As the fires in LA have made clear in the past few weeks, the relationship between where we live relative to natural forces has become highly relevant. Architects need to be at the forefront of taking advantage of existing zoning changes and being proactive about exploring new alternatives.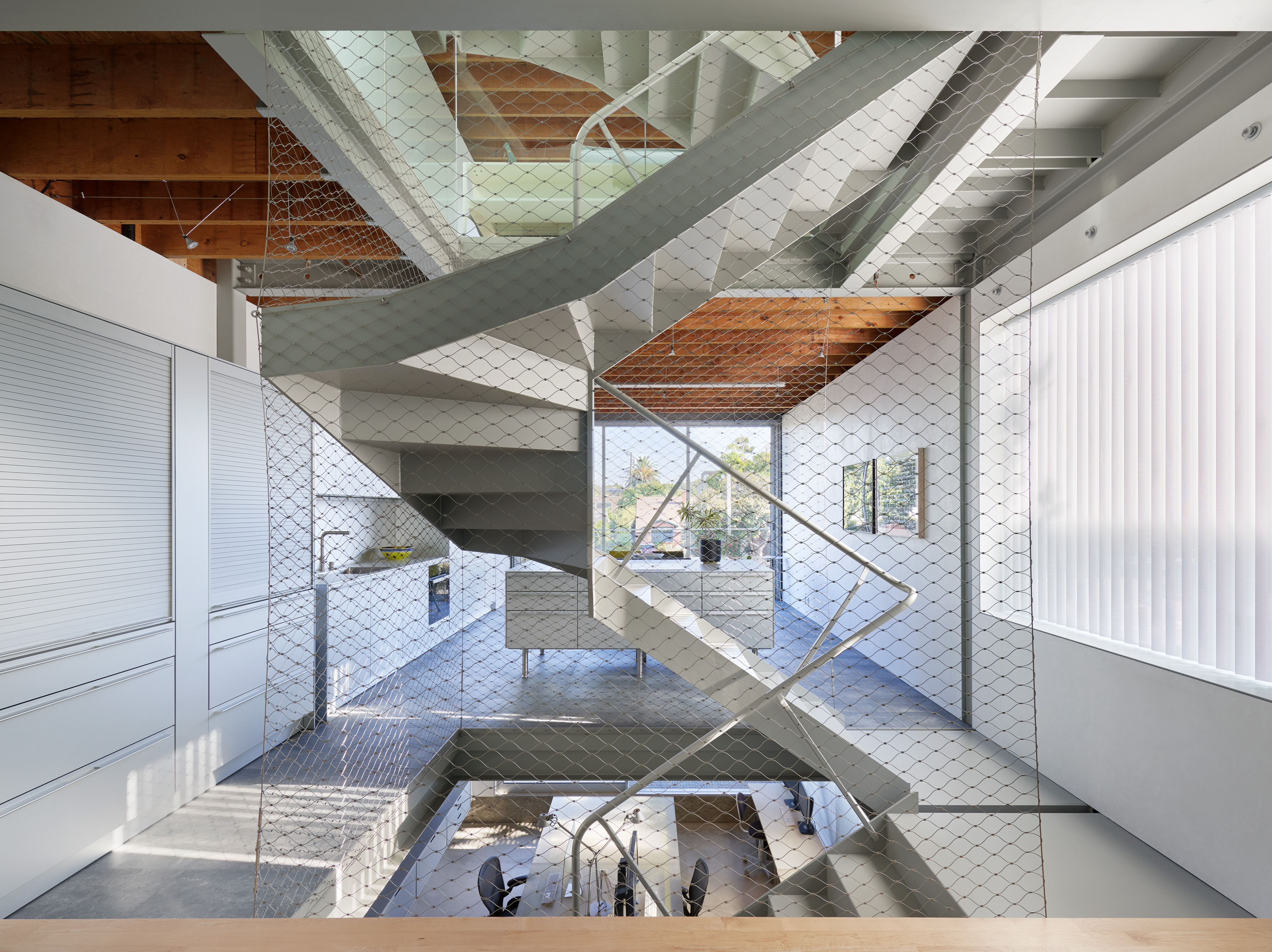 Latest News