04/15/19 Faculty/Student Exhibition Spotlight: Geoffrey von Oeyen
On April 14, an exhibition highlighting the collaborative nature of the work on professor Geoffrey von Oeyen's Napavilion, as well as the unifying role of the pavilion now in Lantian, Shaanxi in China, will go on display in the Watt Hall 2nd Floor Gallery. The Napavilion, sponsored by the regional government and a local winery, was constructed in less than two weeks as the result of a collaboration led by von Oeyen between a team of graduate students from both USC and the Xi'an University of Architecture and Technology with local builders and laborers in Lantian.
Focused on a view across vineyards toward the mountains, and used for relaxation and selfies by village farmers and global tourists alike, the Napavilion has become an internationally visible optical device that leverages social media to reframe critical issues of nationality, ethnicity, race, gender, age, poverty, wealth, labor, land ownership, land use, development, agricultural production, ecotourism, sustainability, and the global image of contemporary rural China. This exhibition, inviting visitors to consider the design and construction of the Napavilion, and to frame themselves within its view, is the sixth and final installation in the USC Architecture Faculty/Student Exhibition Series, a program that profiles the work of a faculty member along with student work from their studio or seminar.
How did you initially envision the Napavilion would be used? Different parts were provided for by either the county or the winery, so did you expect it to benefit any specific groups?
It was designed to be a place for both the winery and the local village to have a place to relax in the landscape. In a way, it was like a traditional folly you'd find in Western architecture. It also has a lot of qualities of the pavilions that you find in traditional Chinese architecture, where you have an object in the landscape that's meant for respite and shade and also viewing the landscape. In this case, I really wanted to emphasize these beautiful mountains beyond and this gorgeous site, and in a way to give scale to the site by putting this very geometric object in this remarkable landscape.
I did have a personal interest in reframing what folks thought of the rural Chinese landscape. It's received new attention because everybody's been moving to the cities for jobs and economic opportunity. But now there's a big question about what becomes of these rural places that people have left. What becomes of the depressed economy that's left behind? What becomes of the folks who are living in these small villages and earning a very disparate amount of pay compared to the people who are living in the cities?
One of the things that is being explored in China right now is the idea of returning to villages, such as moving back to your home village and starting a family, and there's also interest in rural tourism. More people are coming out to the rural countryside to explore it and rediscover it, especially folks who moved to the city when they were very young or who were born there and haven't really experienced traditional rural life. So that was all tied into this. To do something really special in the Chinese landscape as a way to provide a quiet gathering and resting space for tourists and locals alike.
It's called the "Napavilion," which is a compound of "pavilion," "napping," and "Napa," as the winery has looked to California for ideas and influence. Sleeping and napping was a big part of it. The idea that you would go into the landscape and have a place to rest and really appreciate the landscape, to be sheltered but also to be exposed to the landscape in the sense that you weren't in a room or a house but in the open with wood slats open to the floor, so the breeze coming up the mountain comes up around you. And you're sitting there, and you feel this breeze around you, and you're just floating out there before the landscape. That idea was really important to me in the design of this—that you would have this amplified experience of, or relationship with, the landscape.
Have you taken a nap there?
I've rested. I don't think I've fallen asleep, but I did lay back, close my eyes, and it was very comfortable. I do remember that. It was very, very nice. And there were some students, as we were building it — of course, it was very hard work for two weeks to build it — and the students would take little rests in there. So even as we were constructing it, students would lay down. And it was designed to be wide enough that anyone could comfortably lay down across the thing and really rest.
Which students helped with this project?
The students were from a graduate summer design studio. This was one part of their summer curriculum regarding villages in China, as they were also looking at design of urban villages during the summer. It was a course taught that summer with Clifford Pearson, who was coordinating the course, and this was a very focused two-week finish to their studies before they came back to the U.S. We were joined by a few architecture students from the local university in Xi'an. Our students, both women and men, worked exceptionally hard over the course of less than two weeks in very difficult conditions: heat, rainstorms, and on village sidewalks as the local wood shop was too small to accommodate the architectural sections. Most of the students had never used power tools, let alone fabricated full-scale building sections. It was a transformative experience for them, personally and professionally.
Can you elaborate on your personal interest in rural China?
I've been teaching for about four summers in China, mostly based in Shenzhen, and then going out to rural China to do research and looking at the re-design of rural China. What do you do with historic village centers? How are they reprogrammed? How are they revitalized?
What was important to you about this project?
One of the things that I think is important about the project from the standpoint of our values as a school—and something that I see more and more clearly in Dean Curry's values and agenda that he's setting up for what the USC School of Architecture can be—is the idea of diversity, equity, and inclusion. This project happened as a result of very diverse groups of people working together, including graduate students from the United States, many but not all of whom were originally from China; Chinese nationals who are currently students in China in Xi'an; local Chinese builders and fabricators; local village laborers; and the Chinese winery and the Chinese county government.
In this group, you had folks ranging from very young to quite old, who were very skilled and very unskilled. You had folks who were highly educated and those who weren't, and you had the opportunity for folks who spoke different languages and had totally different cultural customs to really work hand-in-hand. It was a very supportive process.
The students also got to really see how their work did something unique for the local village, where the local farmers knew their landscape but now said, 'Hey, if all of these folks both from the village, from the city, and from the United States take this landscape so seriously, and they want to build something really beautiful on the hillside that celebrates our landscape, this is a special place for us.' It builds a sense of pride in place and a sense of civic unity for everyone who got to work on it and participate there in the village. They have a sense of ownership in the project. They get to bring their families there and show them what they've done. For the local students who worked on it in China, they get to drive out from Xi'an for the weekend and take their parents and grandparents to see the project or hang out with their friends, and it really builds a culture of community around a place.
I feel really excited about that because it speaks to the kind of values that I think we as a school of architecture would like to espouse: that we're working collaboratively through design to affect real, meaningful experiences and value to lives and communities of folks with very disparate backgrounds. So for me, that's a really important part of the project.
Related Links: USC American Academy in China (AAC)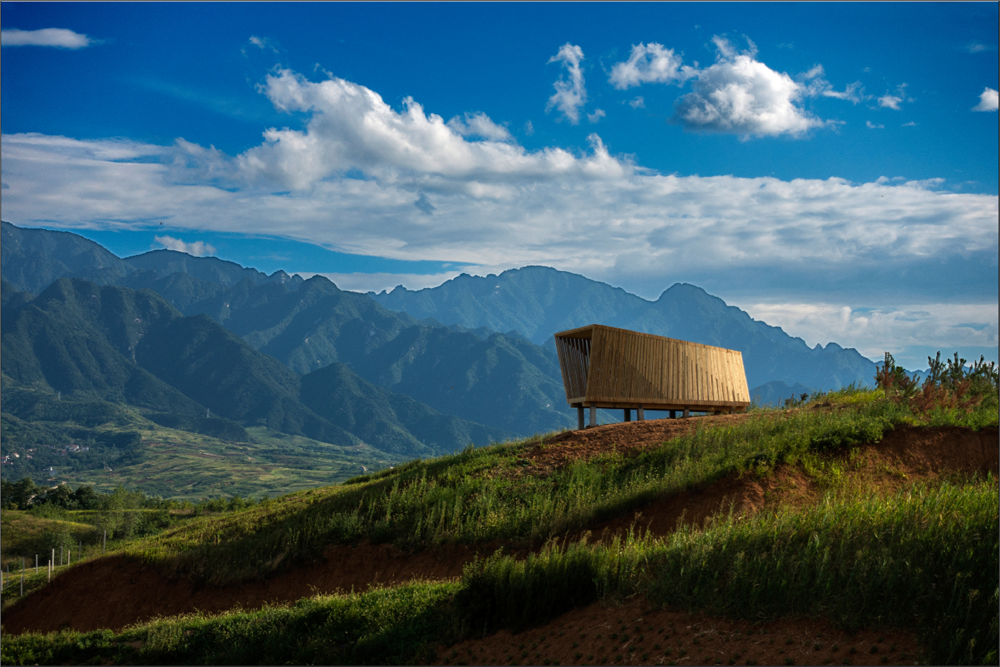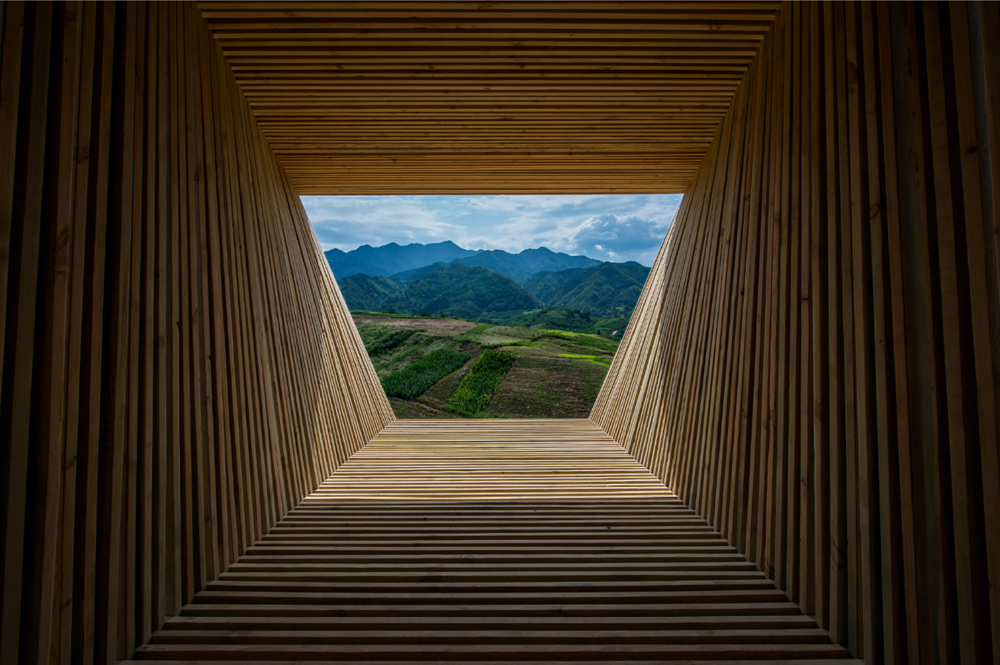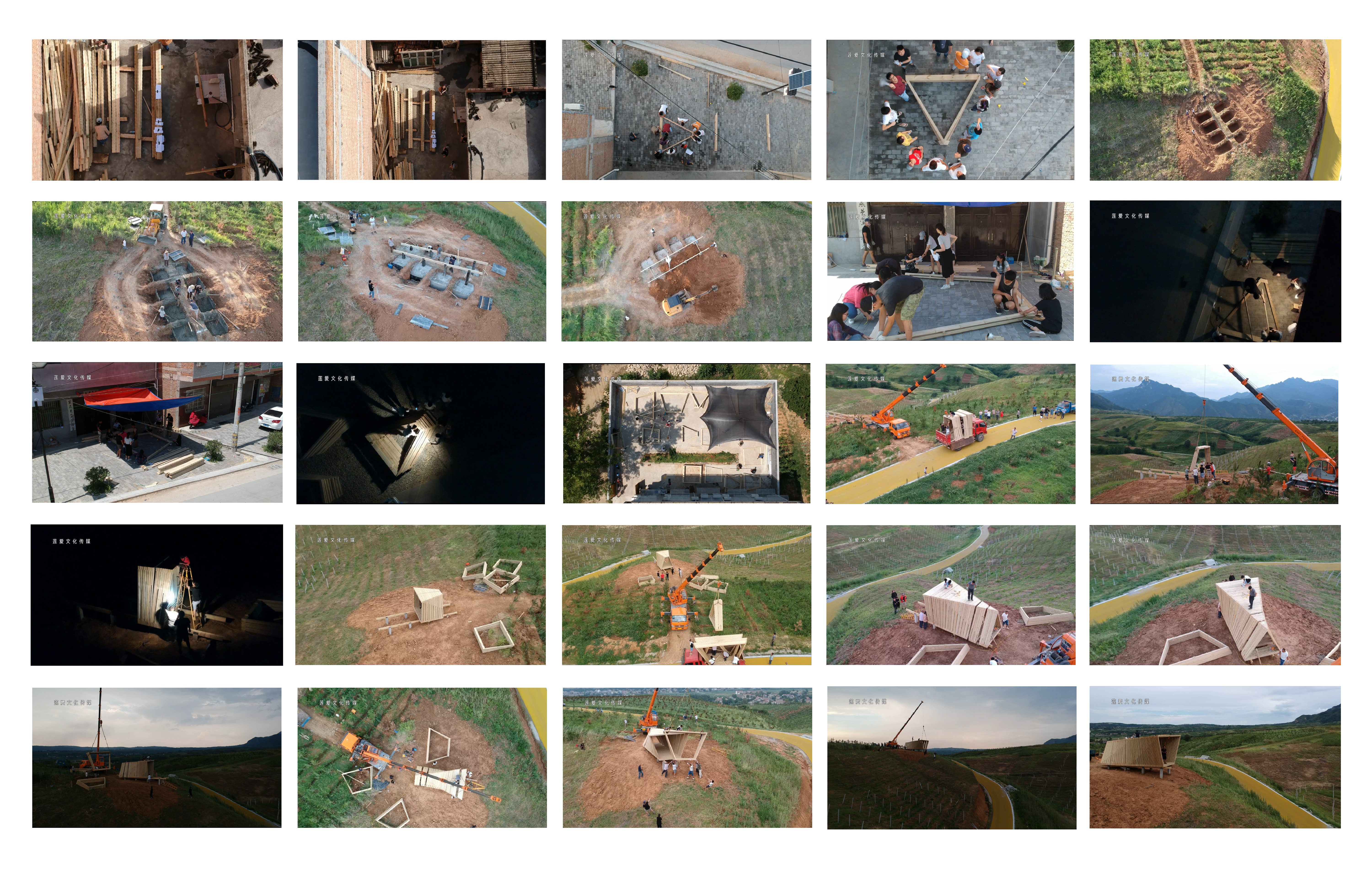 Latest News