02/10/21 Faculty Member Peyton Hall, FAIA Endows Heritage Conservation Scholarship Fund
By Cindy Olnick
In a remarkable career spanning more than 40 years (and counting), Peyton Hall, FAIA has made an indelible impact on the built environment of Los Angeles. The longtime managing principal and principal architect at Historic Resources Group has guided the conservation of hundreds of historic buildings, including many of Southern California's most cherished landmarks. As an adjunct professor in the USC Heritage Conservation Program since the 1990s, he has guided hundreds of students as a teacher and mentor.
Last month, Hall made a major gift to USC Architecture that will deepen his impact for years to come: an endowment for the School's first scholarship fund specifically for heritage conservation students.
"This program has graduated a generation of people who are making important contributions to heritage conservation, here and abroad," says Hall. "I've seen and experienced the program's impact on Los Angeles through its graduates. They're making the world a better place. I want to support that future."
"In establishing the USC School of Architecture Alice Christine Roberts Hall Fund, Professor Peyton Hall is not only honoring his mother's memory, but also boldly supporting a future vision for heritage conservation scholarship," says Milton S. F. Curry, Dean and Della and Harry MacDonald's Dean Chair. "Many future generations of students will benefit from Hall's generosity, advancing the field and embodying the USC Architecture value of Citizen Architect."
The Woman Behind It All
The fund honors Hall's mother, Alice Christine Roberts Hall (1919-1992). Raised on a Virginia tobacco farm during the Great Depression, the vivacious Christine shared her love of history with Hall and his sister. "She taught us heritage values through reading and storytelling," he recalls. One of her many stories, about two clever deserters from the Civil War, appears in a published history of their native Brunswick County.
Growing up, Hall assumed his "strong, quiet" father, Peyton, Sr., ran both the general store and the family's buying and selling of timber land. He learned decades later that the real-estate entrepreneur was his mother. "She was so self-sufficient—a real farm girl that way," he says. "But as a woman, her contribution of intellect, leadership, and effort to the family enterprise are discounted to this day."
After Peyton, Sr.'s untimely death, Christine became a nurse, caring for others while raising two teenagers and putting both through college and graduate school. "Her first priority was supporting her family's education," says Hall. "Her life and estate make this gift possible. This is her work."
Living Proof of a Scholarship's Potential
Hall knows firsthand the value of scholarship support. A Dupont scholarship at the University of Virginia helped him earn a Bachelor of Architecture degree—which then led to a Master of Environmental Design degree from Yale University, a National Endowment for the Arts fellowship with the Tokyo National Cultural Properties Institute, and a certificate from the Center for Palladian Studies in Vicenza, Italy.
You can't throw a rock in Greater L.A. without hitting one of Hall's projects. The Gamble House holds a special place in his heart; he's been its lead preservation consultant since 1997. Other well-known highlights include the Los Angeles Memorial Coliseum, Ennis House, Rose Bowl, and Grauman's Chinese and Egyptian Theatres. Hall also donates his time and expertise on behalf of lesser-known gems, such as the Harada House in Riverside and Rubel Castle in Glendora.
Dozens of local, state, and national preservation organizations have benefited from Hall's leadership. He currently serves on the boards of the Angelino Heights Historic Preservation Overlay Zone and U.S. National Committee of ICOMOS (International Council of Monuments and Sites). He is also a past chair of the advisors to the Historic Resources Committee of the AIA (American Institute of Architects), which encompasses all historic architects in the U.S. He has received the many professional awards and honors you'd expect from such an illustrious career.
"It's a privilege to work with someone of such professional caliber who wants to share his expertise with our students," says Trudi Sandmeier, USC's director of graduate programs in heritage conservation. "We're unbelievably lucky to have Peyton on our faculty."
"This Is My Place"
Hall has taught in USC's Heritage Conservation Program almost since it began. In 1992, then-USC faculty member Jeffrey Chusid and Christy McAvoy, founding principal of Historic Resources Group, created the summer Short Course in Historic Preservation (now Fundamentals of Heritage Conservation). "I fell into it," Hall recalls, when his colleague McAvoy asked him to assist. After a Graduate Certificate in Historic Preservation was established in 1997, then-Director Ken Breisch asked Hall to teach one of the program's core courses on materials conservation. The rest, as they say, is history.
"I'm a bricks-and-mortar person—I've lived and breathed architecture since I was five years old," says Hall. "I used to think about just the buildings, but it's really about the people. Without the people, who will take care of the buildings?"
Hall's course, Conservation Methods and Materials, makes an impact beyond the classroom. It serves as a laboratory—and spotlight—for community-based projects. This spring's course will feature the Mafundi building in Watts, a significant place with an uncertain future (read about MHC alum Rita Cofield's efforts to preserve it). "Sometimes these buildings need help, and our work can bring attention to a facility," he says. "In addition to using the studies we produce, the owners can point to our work and say, 'This place is important.'"
"Peyton has supported this program and our students in every way possible over the years," says Sandmeier, whose campus office bears Hall's name in honor of a previous donation. She calls the office Peyton Hall.
"[USC] has been an unexpected, wonderful part of my life," says Hall. "I landed here, I teach here, but I'm not from here. After about 20 years I realized, This is my place. I'm part of this program. It's what I've done for the students and what they've done for me and what they've done in the world. I feel deep meaning in doing something for USC students."
The Gift That Keeps Giving
Hall's gift couldn't come at a better time, as the Heritage Conservation Program seeks students from all backgrounds to continue pushing the boundaries of the field. "Scholarship support is the single biggest need for our program," says Sandmeier. "It's expensive to get a graduate degree. Cost is a barrier. This extraordinary gift will make it easier for more people to get out there and do great work in the world."
"At some point you realize how much other people have helped you, and it feels really good to help other people when you can," says Hall. "To enable others to do what I did—get an education and go out and do this work—is very satisfying."
Hall is glad to establish USC's first heritage conservation scholarship fund, but he hopes it's not the last. "I'm just focused on what I can do, which is at a pretty small order of magnitude," he says. "It would be fantastic if [this gift] were leveraged. Just look at how worthwhile it is. I'd love for more people to do it."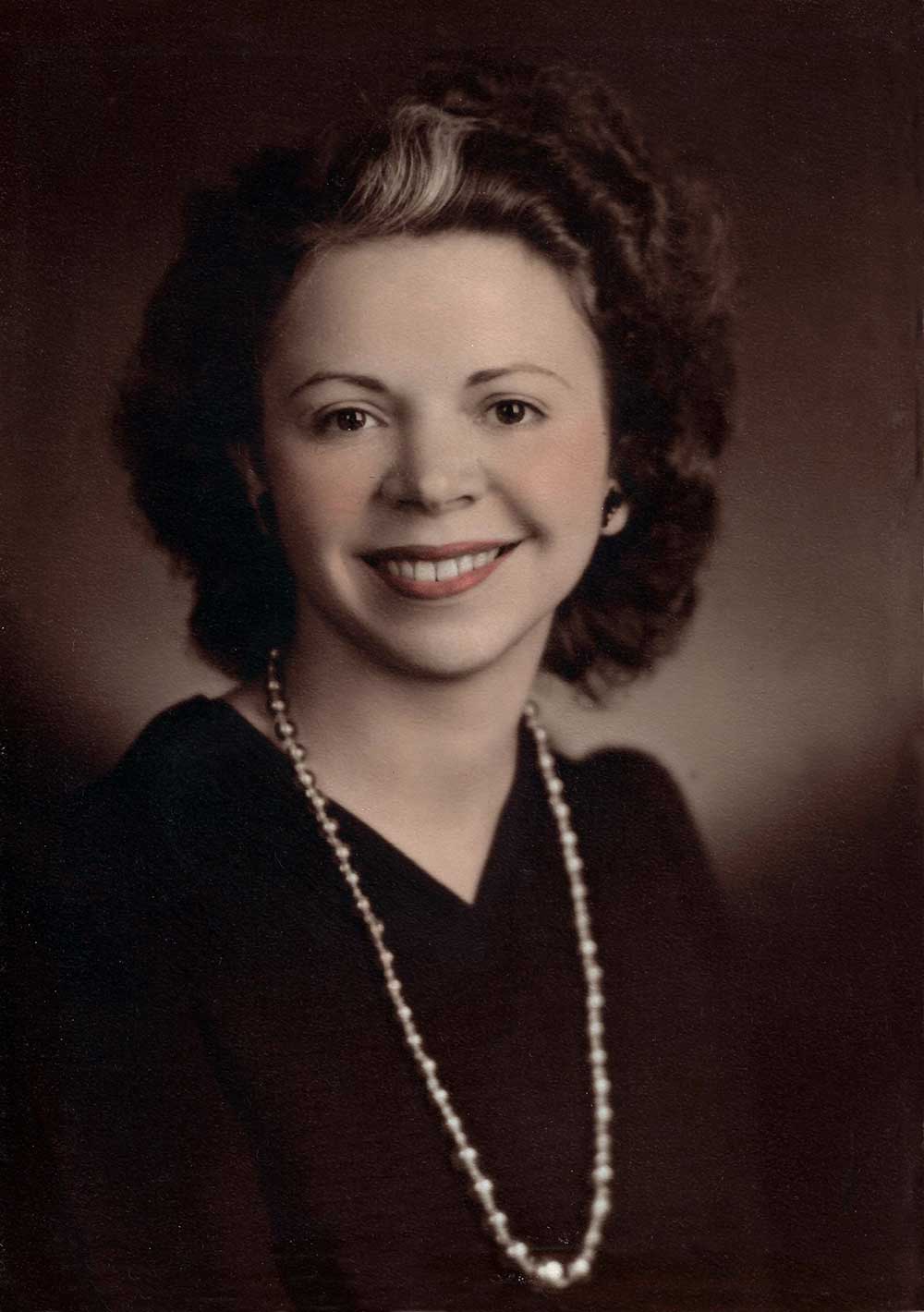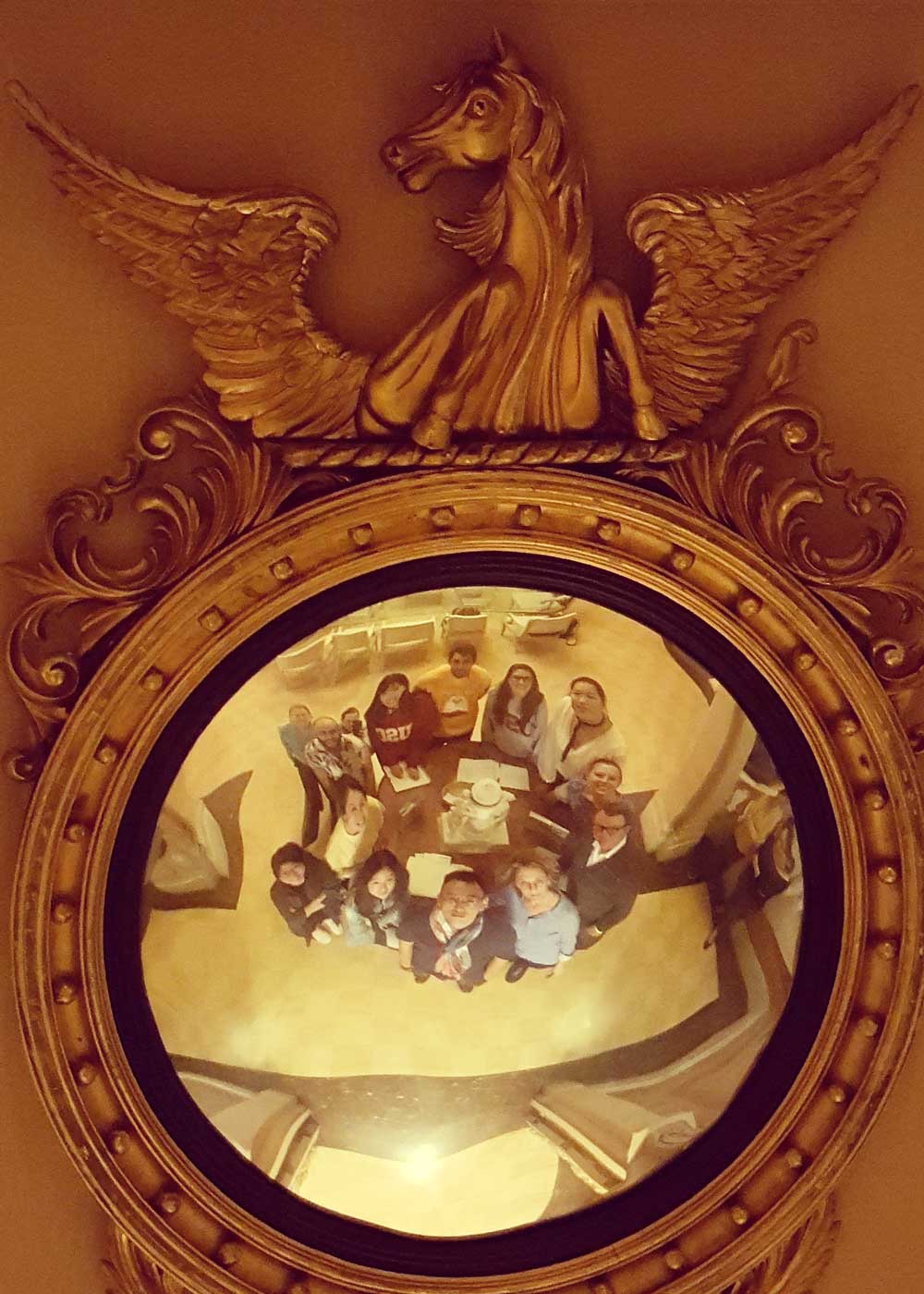 Latest News