10/24/18 Cardborigami Provides Hope for the Homeless
Tina Hovsepian, an architect and social entrepreneur, graduated from the University of Southern California with her Bachelor of Architecture in 2009. Born and raised in Los Angeles, Tina grew up witnessing the homeless on Downtown's infamous Skid Row. Feeling like she could not do anything to alleviate the problem, Tina started practicing Buddhism, which taught her that one person can make a difference. During her Southeast Asia study abroad program, Tina had a life-changing moment in Cambodia when she visited a village elementary school that she helped redesign as part of that semester's project. Witnessing people's livelihood amidst limited infrastructure and resources caused her to gain a new appreciation for the basic comforts she took for granted back home.
Upon her return to Los Angeles, Tina felt a responsibility to make change in her own city the best way an architect could: providing immediate shelter for the homeless. She designed and built a prototype of a temporary shelter made of folded cardboard that is treated to be water resistant and called it Cardborigami. The USC Stevens Center for Innovation awarded Tina's Cardborigami project as Most Innovative at the 2009 USC Undergraduate Symposium for Scholarly & Creative Work. She connected with mentors and other programs from the Stevens Center and was able to fund and launch Cardborigami as a nonprofit, comprised of immediate temporary shelters as well as relief and aid programs.
"The programs we [eventually] developed were based on taking the prototypes to Skid Row to obtain feedback from people living on the streets," said Tina. "On one such trip, I was told by someone that Cardborigami was a like a slap in the face to homeless people. I tried explaining to him that this was only a part of a program that would eventually place people into permanent housing. When he asked how long that would take, I had no answer."
After that experience, Tina realized that she needed to rethink the entire concept behind her invention if it were to really help people. She says that a few hours spent on Skid Row taught her more than years of research and speculation. Tina worked with her team to develop the foundation of the organization's four-step approach to provide a long-term plan for unsheltered homeless neighbors. Step one offers immediate shelter, step two provides housing navigation/connection to services, step three moves toward permanent housing, and step four is income to sustain livelihood through employment with service partners.
With homeless aid as one of three main programs, Cardborigami also offers job creation and disaster relief. Tina is most proud of the job creator program that rehabilitates homeless youth. Partnering with the LA LGBT Youth Center, Cardborigami hires homeless millennials for a temporary paid internship. For some, this is their first job, and all of the interns can add this to their resume as verifiable work experience.
The third program provides disaster relief, fulfilling Cardborigami's vision "to restore human dignity through shelter as a leading disaster response organization globally." On April 25, 2015, Nepal was hit by a devastating earthquake. Cardborigami partnered with the America Nepal Society of California and Wellabon to provide Cardborigami shelters to those in need.
Though these programs all contribute to Cardborigami's goal to raise awareness and collaborate with other organizations on program implementation, Tina is still trying to find a site to partner with Cardborigami for pop-up emergency shelters. Program enrollees would have access to safe shelter within a Cardborigami on a private property with access to basic facilities and storage. In addition, partnering organizations would make this an access center of sorts where they can do outreach and sign people up for other services. Currently, Tina and her team are facing challenges in securing a site due to NIMBYism (Not In My Backyard).
Regardless, Tina continues to pursue her passion in homelessness efforts, and she credits a big part of her success to USC Architecture. Not knowing whether her project would be possible, Tina found support from the School and her professors. Thanks to assistant professor Doris Sung, Tina not only received guidance and inspiration but also secured a grant and stipends to create her prototype.
"If I didn't build it myself, I would have never gone as far as I have gone now," Tina said. "If you think of something you are passionate about or an idea you want to pursue, start it as soon as possible - especially as a student."
Tina currently serves as the Board Chair of the organization along with six other board members. In recognition for her work through Cardborigami, Tina was titled Mother of Invention by Toyota in 2015, honored as a 2016 Muhammad Ali core principle winner in the category of Respect, and most recently placed on the Forbes 30 under 30 list of Social Entrepreneurs. Her shelter has been requested by over 92 different countries and she has been featured in Forbes, GOOD, The Huffington Post, New York Times, LA Times, Interior Design Magazine, and Archinect.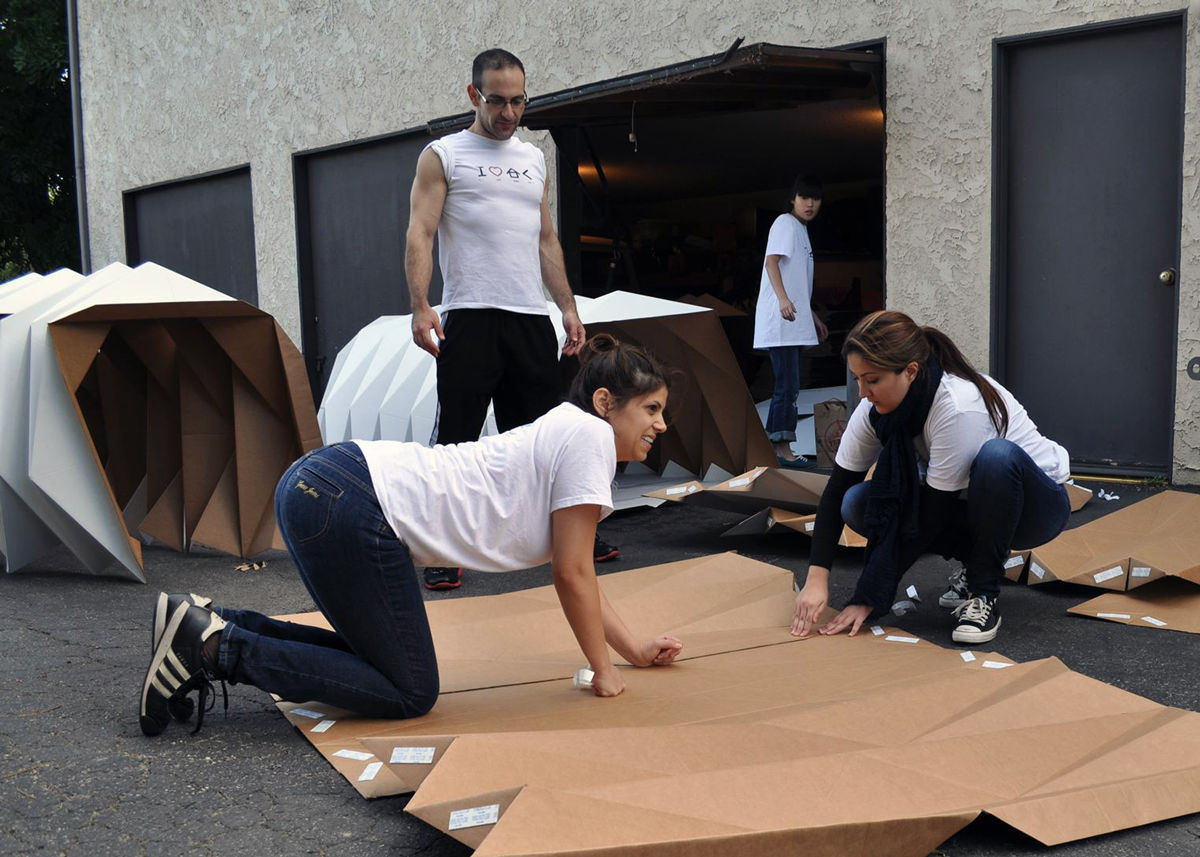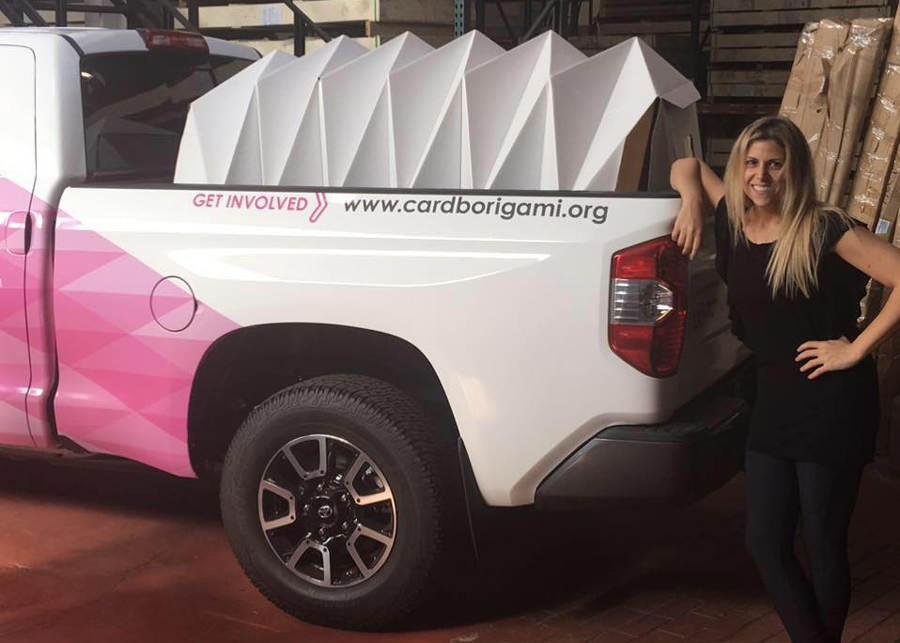 Latest News