11/08/19 Alumni Spotlight: Matt Baran '96
Matt Baran (B.Arch '96) is a practicing architect and the principal of Oakland, California-based Baran Studio Architecture. Prior to founding his practice in 2010, Baran developed concepts for architectural robots, winning an AIA award for his work in 2006 and completing a related master's thesis on adaptable robotic architecture at UC Berkeley. Since then, Baran has taught at UC Berkeley and the Academy of Art. He also worked on the construction of a dwelling that employed the adaptive theories he explored academically, and in his practice, Baran continues to explore architecture that is adapted to its context.
What did you study at the USC School of Architecture? When did you complete your studies?
I studied architecture and I completed my degree in 1996. I focused on emerging digital technology throughout my education, and my focus was ultimately on hybridizing digital and analog environments. My thesis was an architecture school that was split between designs for VRML space online and physical space in Venice, California. One of the things I found was that the virtual experience was highly malleable in real time. I wanted to bring that quality to the built world. That led me to the exploration of an adaptable and responsive user-guided experience that continued beyond USC.
What have you been up to since you graduated?
While I was working as an employee for various other firms and trying to pay my rent, I spent a lot of time exploring my own ideas in my free time. In 2008, I took those ideas to UC Berkeley to complete my master's work. I was investigating the deployment of kinetic adaptive systems into undervalued space, mostly around infrastructure. I simultaneously purchased an option on a property and started a real estate deal to build a spec house, which happened to be in an undervalued neighborhood near infrastructure. I attempted to combine my research on adaptability with that project, and that became the underpinning for Baran Studio.
What is a project you have completed recently that you are proud of?
It's hard to pin down just one. While our projects have been increasing in scale, I'm very proud of some of the small interventions we have completed, from our parklets to several small lobbies and especially our mini-lot projects. The Bordertown mini-lot project has gotten a lot of attention over the years. Other small projects include the (B)lobby in Berkeley and a residential lobby at 3030 Chapman, which is our own apartment project. The impact of these small interventions far exceeds the scale. I'm also very proud of our adaptive reuse work, both for the environmental impact, and for the design opportunities it presents. Those projects are always exciting and surprising because you never know what the existing condition might yield.
What are you currently working on?
Right now, I'm excited about modularity, micro housing, and co-living. I think these can have a big impact on the housing affordability crisis in California. But I'm also cautious about the outrageous claims that are being made around these ideas. And most importantly, we want to be sure we deploy strategies with a clear architectural methodology. There was a time I was generally opposed to prefabrication because of the design limitations, particularly in small infill houses, where you need to jam the modules in to somehow fit. Cost seemed to be the primary benefit, and even that was questionable. This process didn't leave much room for adaptation to the site, or the program, or much of anything else. But in larger projects, the modules start to act as small pixels that can be trained to adapt to site conditions. We have been exploring this with factory-built units as well as modified shipping containers. Macarthur Annex is a shipping container project that illustrates the premise very well. In projects like that, the ideas dating back to the founding thesis are still guiding the studio.
What led you to where you are now and what you are doing?
The answer is multifactorial, but in a big way I think the challenges of my childhood sent me on a trajectory that is still playing out. I'm very interested in the psychology of design and designing, and I believe a lot of my current tendencies evolved from the impacts of my early experiences. The need to be many things to many different people is something I developed at a very young age. Being from modest means, I also learned how to do more with less. These skills have provided me with cognitive flexibility and fueled my creativity. The ability to adapt has been very useful when developing an architectural concept or when engaging with clients or staff. More specifically, our designs are adaptations to various inputs that include program, use, site and orientation, the larger sociopolitical context, and environmental issues. We also apply this strategy with clients and end users; we try to accommodate many perspectives. As an office, we benefit from considering input from all staff.
What inspires or motivates you?
My daughter. She is 5 and full of dynamic energy and wonder. I have projects that have been inspired directly by her, but moreover, her sense of curiosity has encouraged me to look at the world through new eyes. She also helps me continue to see things with an open mind and heart; she helps me remain flexible. I am also motivated to provide a healthy environment for her to develop and grow in. So, I look for ways to balance my work with my personal interests and my time with her, which then has a positive influence on my work.
What advice do you have for current students studying architecture or hoping to enter a similar field to you upon graduation?
Don't listen to other architects, professors included. Understand all the aspects of the direction you plan to head and decide what's best for you.
Related Links: Baran Studio Architecture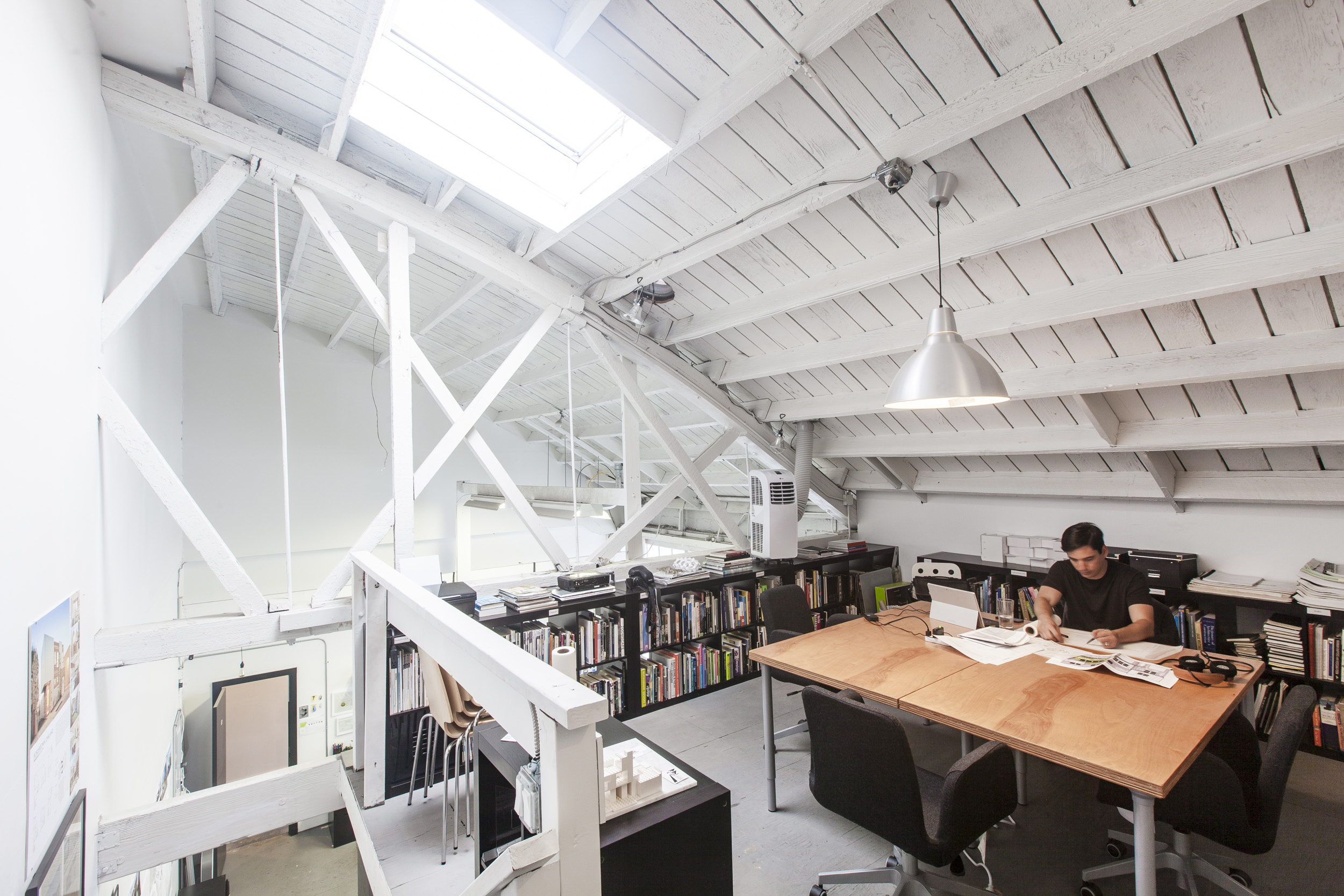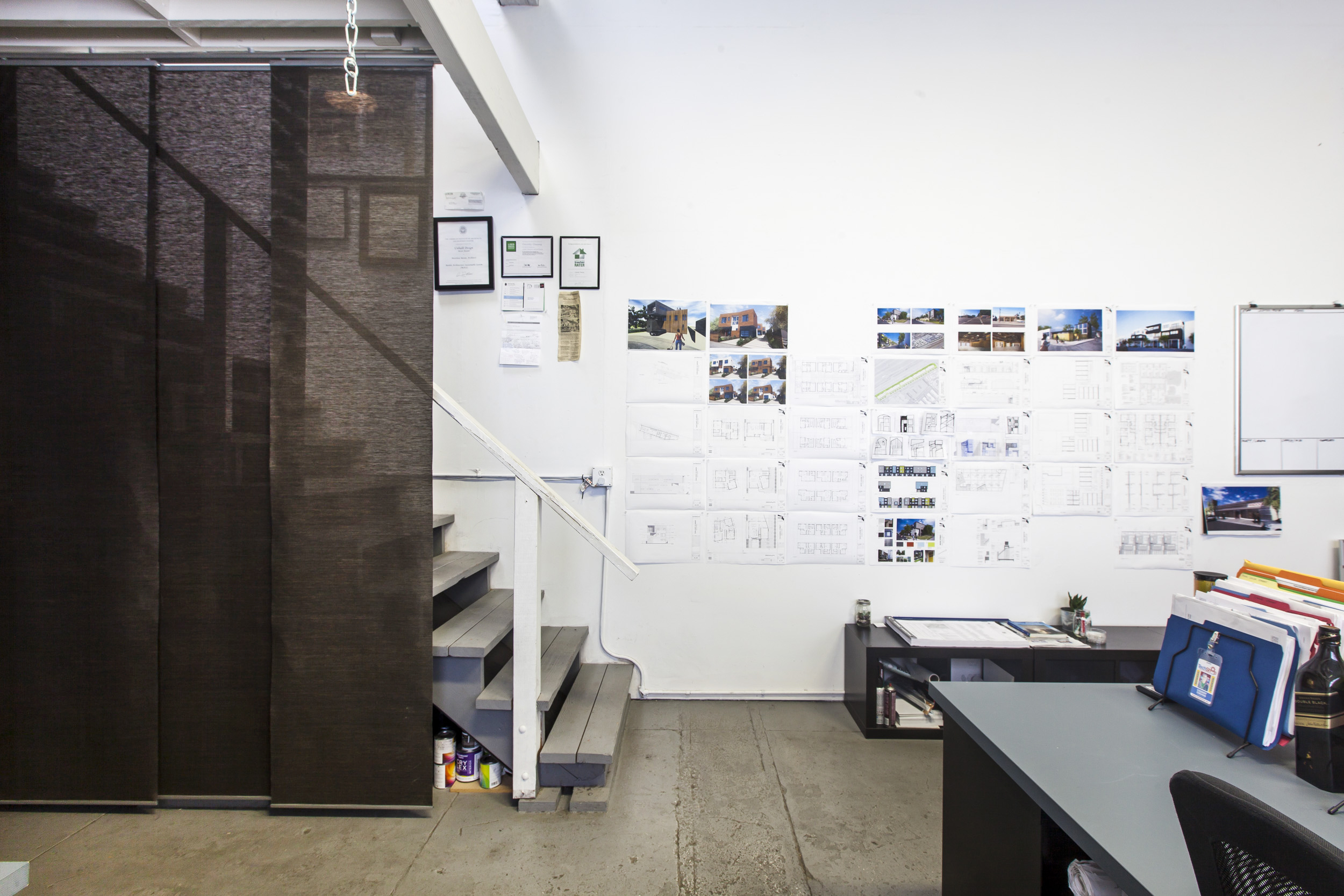 Latest News