10/17/19 Alumni Reflect on USC Architecture's 100-Year Legacy
The USC School of Architecture celebrates 100 years of legacy this year as 2019 marks the 100th anniversary of an independent Department of Art and Architecture at USC. To commemorate this milestone, several alumni from the School of Architecture share their memories of the School, stories of influential professors, and how the industry has evolved since they graduated.
On why they chose USC Architecture…
I chose USC Architecture because all of my architecture heroes were graduates, not only my father but my uncle, my cousin David, and almost all of the architectural leaders from our family firm. It was the place to go if you wanted to be an architect. There was no runner-up. My first year was thrilling. Great teachers—Morland, Wemple, Merendino; great labs—photography and wood shop; and a wonderful array of fellow students working in teams on projects. — Christopher Martin, FAIA, '74, Chairman, AC Martin Group
I chose USC because of its commitment to critical practice, its location in Los Angeles, and the scholarships that I was offered. I was enticed by the School's connection to various firms, and my mother was enticed by the legacy of the undergraduate program feeding many of the top Ivy League graduate programs. My first year was an exhilarating, exhausting, and immersive experience of being exposed to the fundamentals of form, space, and light. — Alvin Huang, AIA, '98, Founder + Principal, Synthesis Design + Architecture
On their first year…
My first year was rough. I almost dropped out of the program after the first semester even though my grades were great. Design was highly conceptual and I just wasn't sure if I'd succeed at it and be great at it. Chris Genik, my first semester studio professor, talked me into staying and giving it until the rest of the first year. He told me that I was doing a great job and that the industry could really use more women. He thought that I was talented. He convinced me to stay and finish out the year. It was a lot easier and I was much more comfortable in the second semester. I really enjoyed my second semester teacher, Michael Folonis. It was basically the two of them together that made me decide to stay with the program. — Corinne Verdery, '93, Chief Development Officer, Caruso
One of my first professors was Sal Merendino. He was an architect but also a product designer. He was really the first person that helped me learn that architects can do more than design architecture. It was so important, particularly in the first year, to give students broad role models in all the different ways they may evolve the profession that included other methodologies and not just resulting in a building. Sal was amazing. — Mark Rios, FAIA, FASLA, '78, Creative Director & Partner, Rios Clementi Hale Studios
On their strongest memories...
During our first day in Harris Hall 101, the proverbial Ed Niles, FAIA, told the 200 freshman architecture students that only 50 percent of us would still be architecture majors in two weeks and that 10 percent of us in this room would graduate with architecture degrees in five years. He was right. It was, and still is, a great motivator. — Grant Kirkpatrick, AIA, '86, Founding Partner, KAA Design
My strongest memories are of the Como, Italy program, which I did after my third year. It was my first time being in Europe and every single day was incredible. The professors that came over to teach us—Achva Stein, Panos Koulermos, Graeme Morland—they were just incredible and really enjoyed teaching there. The entire program was well timed and well coordinated with our setting. I felt like I was studying architecture in the right place with the right professors. — Corinne Verdery, '93, Chief Development Officer, Caruso
On how their time at USC Architecture impacted their career paths...
The most important realization upon graduation was that the USC Trojan Family was enormous. Every business leader, supplier, subcontractor and city official seemed to have roots in the Trojan Family and their mission was to try and help USC graduates. A tremendous advantage to a young awkward draftsman. This is perhaps best expressed in the USC Architectural Guild. Very few schools have the incredible support organization of the Guild. These are all industry leaders dedicated to helping the student, the School and the industry in the support of quality education in the architectural industry. — Christopher Martin, FAIA, '74, Chairman, AC Martin Group
My most impactful professor was probably a man named David Rinehart. I had three or four studios with him. He taught all of us about architecture and how to design but more importantly I think he taught us about how to design our lives. Good architects have really rich lives. They're traveling, they're exposed to things, food is a part of architecture. Architecture was a lifestyle, and it was a really a good life. — Mark Rios, FAIA, FASLA, '78, Creative Director & Partner, Rios Clementi Hale Studios
On the biggest changes in the industry since they graduated...
Everyone will say technology, which is true. But I think the biggest change is the ability for us to have multidisciplinary practices. When we were in architecture school, we were pretty much being trained to be architects. We were exposed to other related disciplines but now architecture really looks comprehensively at design problem solving and design thinking. Whether someone is making a film or they have a branding organization, they're using design thinking that they learned in their architecture training. Now it's kind of expected that architects can think and work outside defined boundaries. It's really exciting. It gives much more purpose and responsibility to our goal as architects in society. We're responsible for more than just buildings. — Mark Rios, FAIA, FASLA, '78, Creative Director & Partner, Rios Clementi Hale Studios
On what it means to be an alumnus...
I am extremely proud to be part of the legacy of alumni from USC Architecture. It is a legacy that not only includes two of the most heralded living architects in the world, Thom Mayne and Frank Gehry, but also includes two of the most under-appreciated and impactful protagonists of diversity in modernism with Paul Revere Williams and Gin Wong. Thom and Frank have impacted the architectural discipline as cutting-edge practitioners and insightful academics, while Paul Williams and Gin Wong have made substantial contributions to the built environment of Los Angeles while paving the way for other minorities and underrepresented populations to succeed in our field. As an alumnus, faculty member, and practicing architect, I hope to follow in their footsteps. — Alvin Huang, AIA, '98, Founder + Principal, Synthesis Design + Architecture
As USC Architecture alumni, we innately have a sense of attachment to the city of Los Angeles. Because the program primarily uses LA as a laboratory, USC Architecture alumni possess the knowledge and experience to explore solutions for the city's architectural and urban issues. Whether it is resolving homelessness, integrating cultural diversity or developing strategies for suburban infill, our contribution will undeniably benefit the continuous transformation of LA's built environment. — Elaine Kwong, '12, Urban Designer, Lecturer, USC School of Architecture
My mission as a USC alumnus is to try and help the students and the School prepare for the next generation. The tremendous 100-year history of this School is embodied in the careers of all it's architectural graduates. These are the people that have worked for a century in transforming a sleepy Los Angeles agricultural community into the third largest city in the U.S., one of the most significant international cities in the world. — Christopher Martin, FAIA, '74, Chairman, AC Martin Group
Answers have been lightly edited for clarity and length.
Related Links: USC Architecture Celebrates 100 Years of Innovation & Impact, USC Architecture Alumni Alert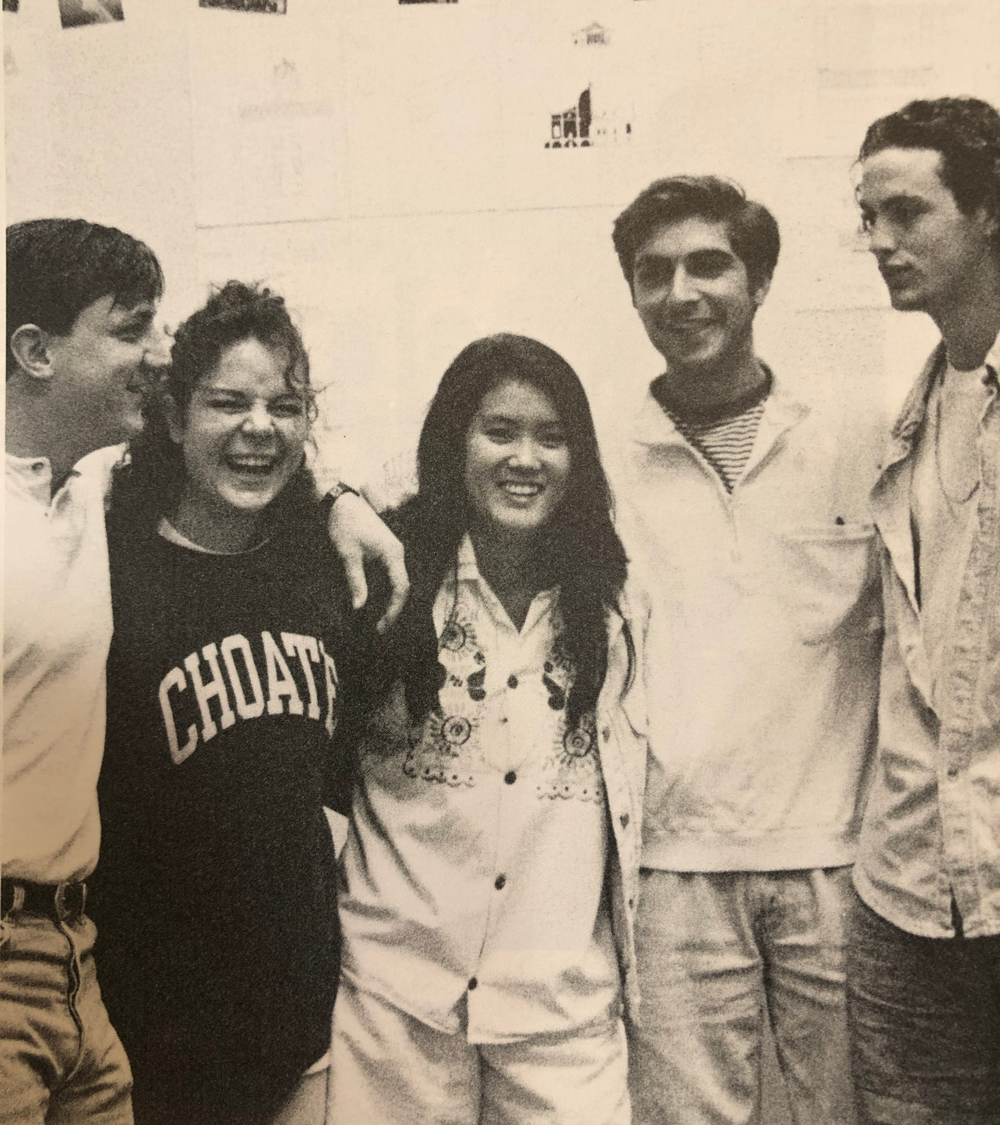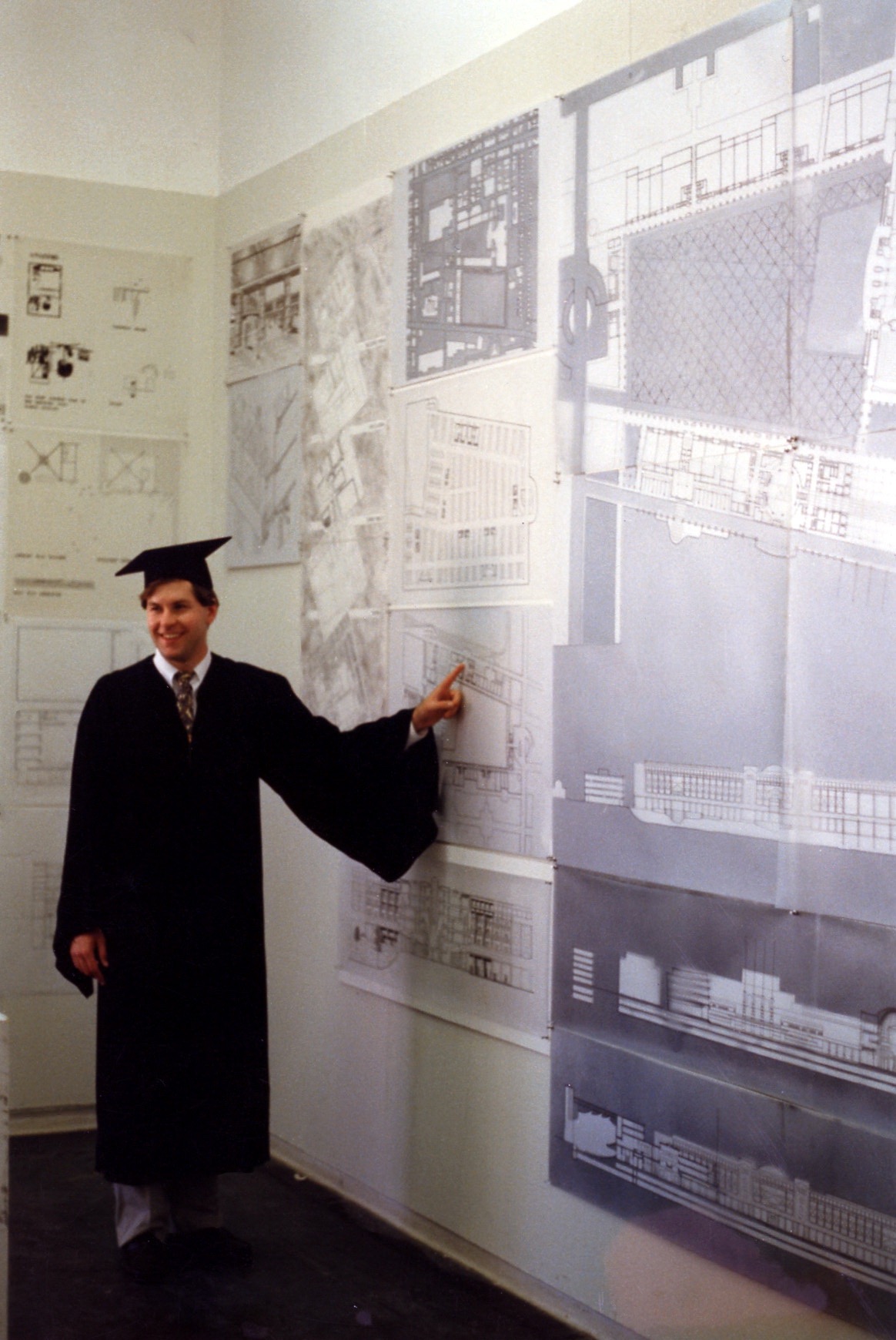 Latest News