12/19/18 A Year in Review: Exhibitions
This year, the School of Architecture had the chance to host several exhibitions from students, staff, and alumni, all of which displayed the range and dynamism of the USC Architecture community. If you missed out, read on to take a look at this year's work.
MARCH
Generation Next
This March, the School of Architecture hosted Generation Next, which highlighted the independent design work of recent USC Architecture alumni. Showcasing alumni work in architecture, urban design, fabrication, and more, the exhibition exposed current students to the wide breadth of possibilities available to them after graduation.
MAY
EXPO
As usual, the school year closed with an exhibition of the work of Bachelor and Master candidates. Graduate architecture projects were the culmination of a full year of work in which students improved upon or invented a solution for issues with a given architectural precedent. Undergraduate projects were broader in scope, but no less impressive.
Cabinet
In May, the A+D museum in Downtown Los Angeles presented Cabinet, the work of emerging designers from the 2018 graduate class of USC Architecture. A combination of the students' personal interests and historical architectural precedents, the works aim to lay the groundwork for the students' future additions to our architectural heritage.
AUGUST
SOUPERgreen SPREADS!
A timely exploration of human interaction with the planet, SOUPERgreen SPREADS! presents five architectural propositions as to how technology can be leveraged to promote more conscious engagement with the environment. These "souped up" approaches to green architecture are the work of Doug Jackson, principal at Doug Jackson Design Office and Professor of Architecture at Cal Poly in San Luis Obispo.
OCTOBER
Jocko Goes to China
This project explored the subjective differences in a making process, taking into consideration materials as well as the historical and cultural context in which the designer is working. In this first installment of the two-part exhibition created by Walter Hood, an Oakland-based architect and designer and the 2018 USC Architecture American Academy in China research fellow, the concept of a lawn jockey--historically a black man in a jockey's uniform, depicted with hand outstretched--was interpreted by an artist's workshop in Jingdezhen, China.
NOVEMBER
Jocko Goes to L.A.
The second portion of the "Jocko" series was held at the USC School of Architecture and interpreted the concept from an American perspective. Hood's L.A. Jocko is smaller in scale and differs in material.
Amplified Urbanism
Created by LOHA, the firm of Adjunct Professor Lorcan O'Herlihy, "Amplified Urbanism" exemplifies the belief that exceptional architecture elevates the built environment in dimensions that radiate far beyond normal parameters. With a focus on blurring the public and private divide, the project asks the viewer to consider how fluid interaction between social and civic spaces cultivates vibrant urban communities.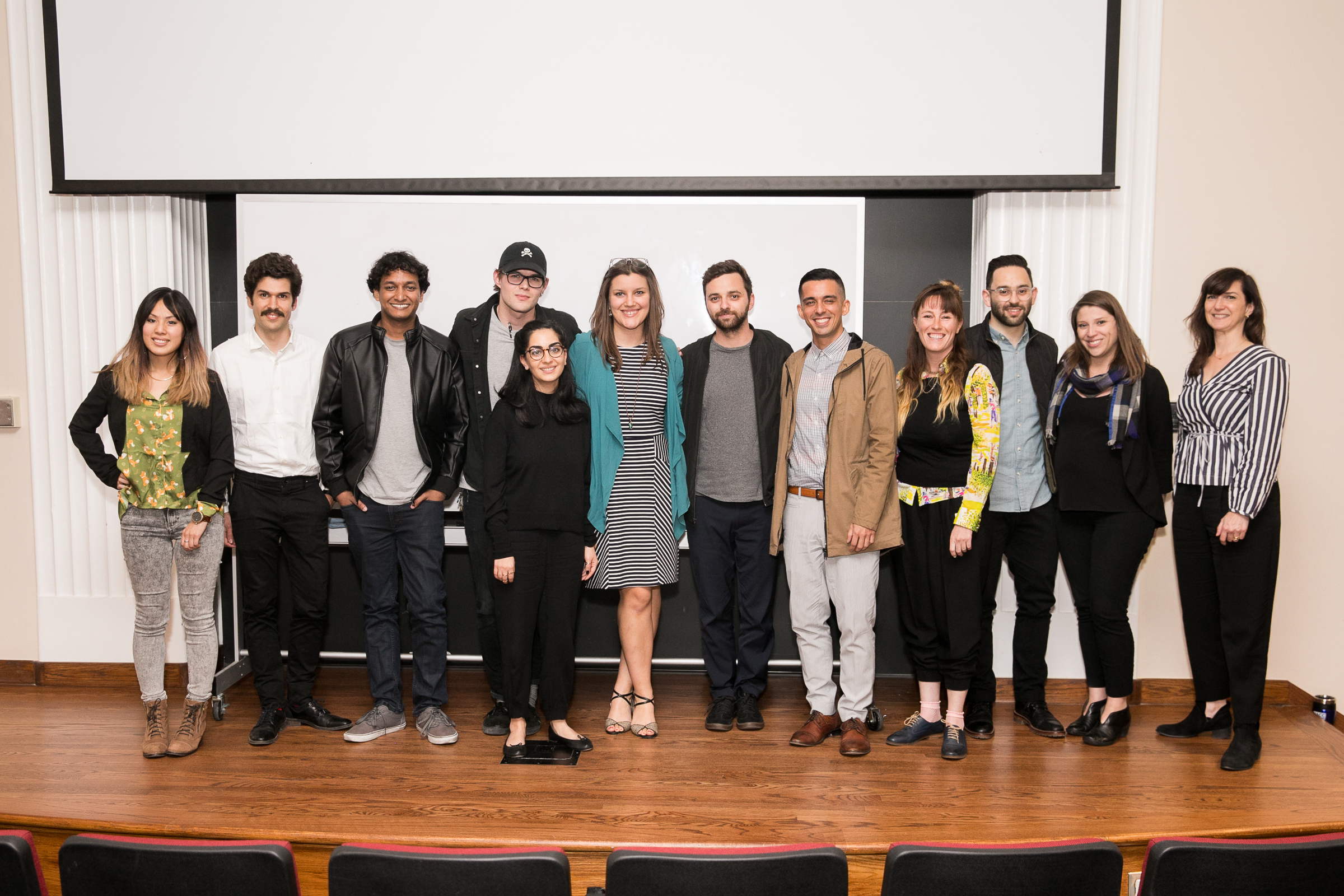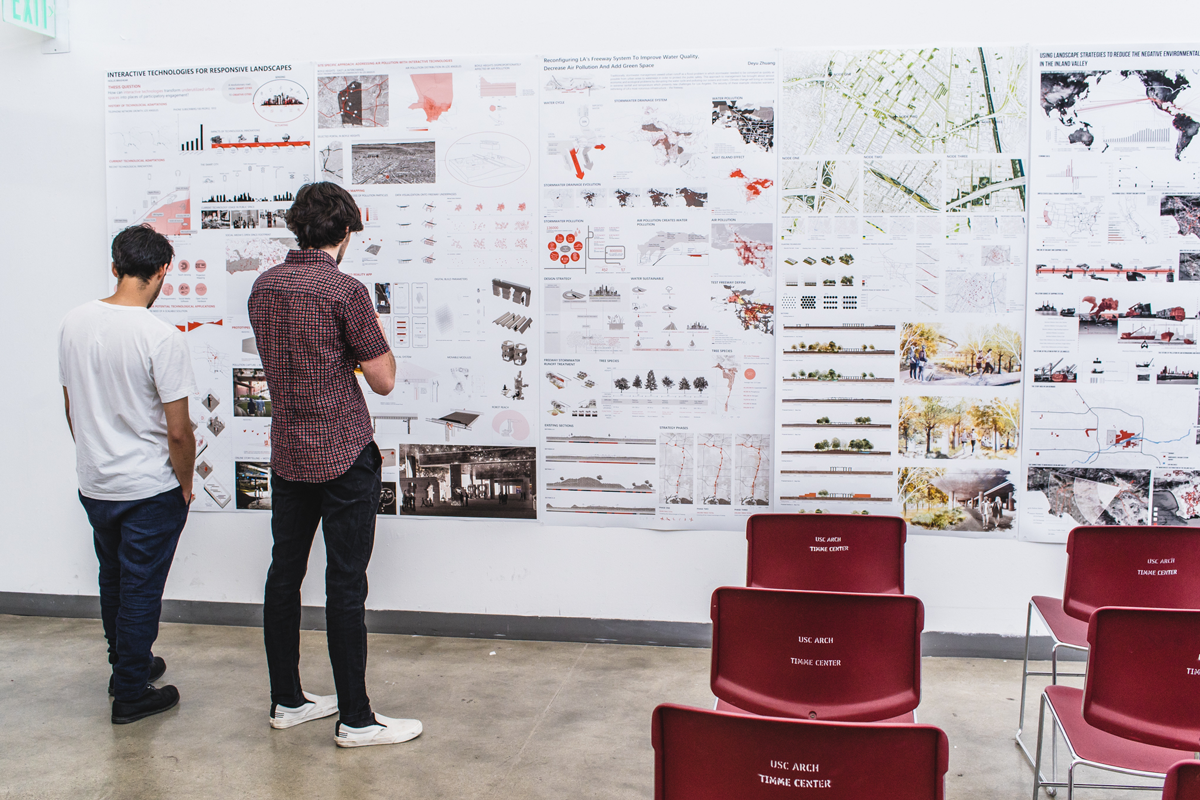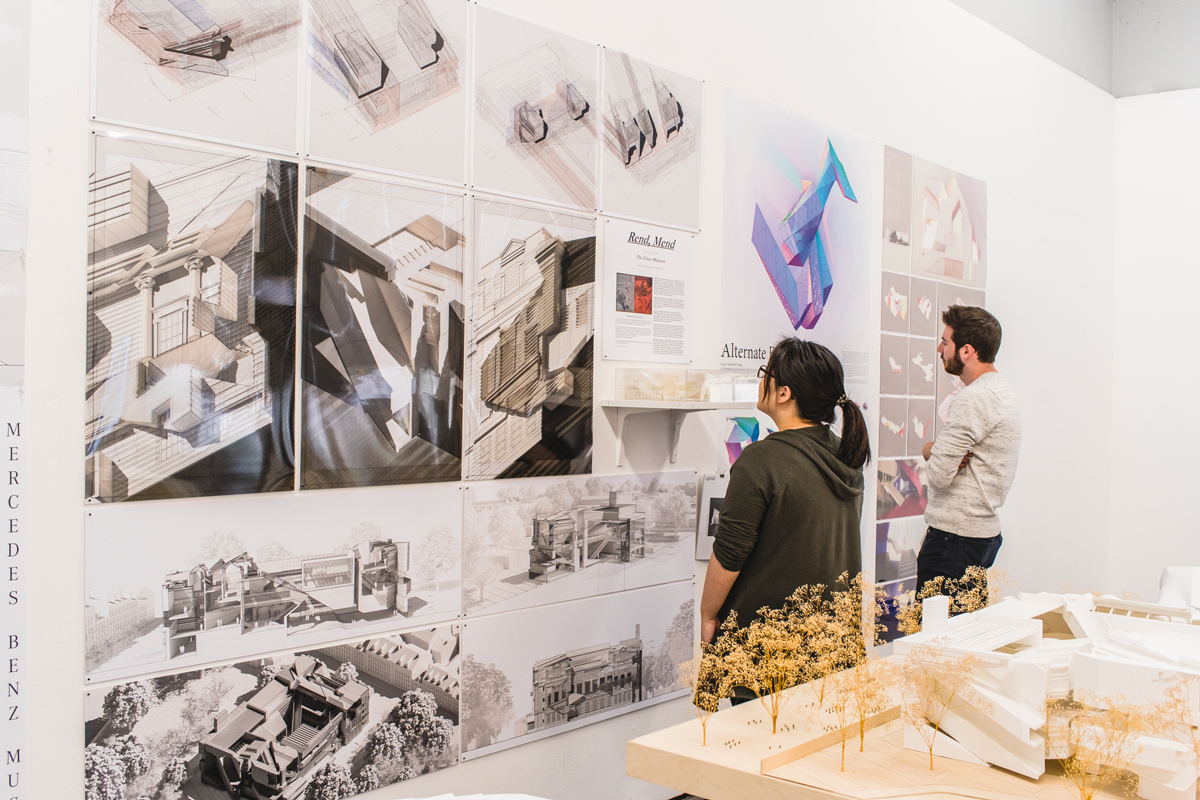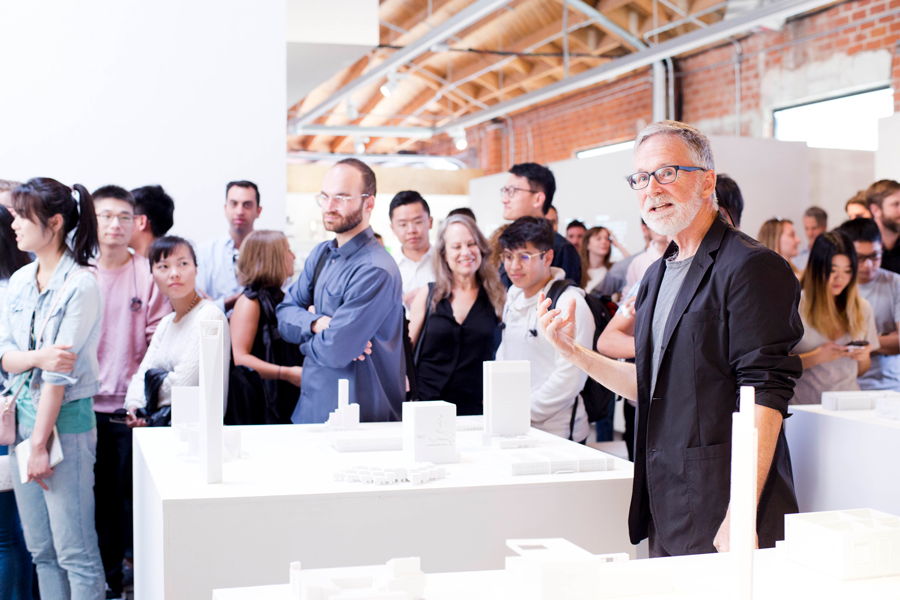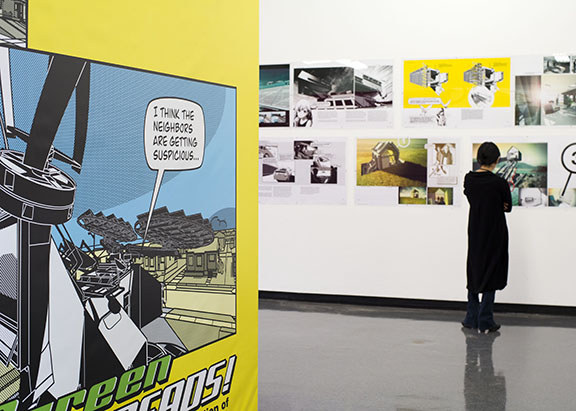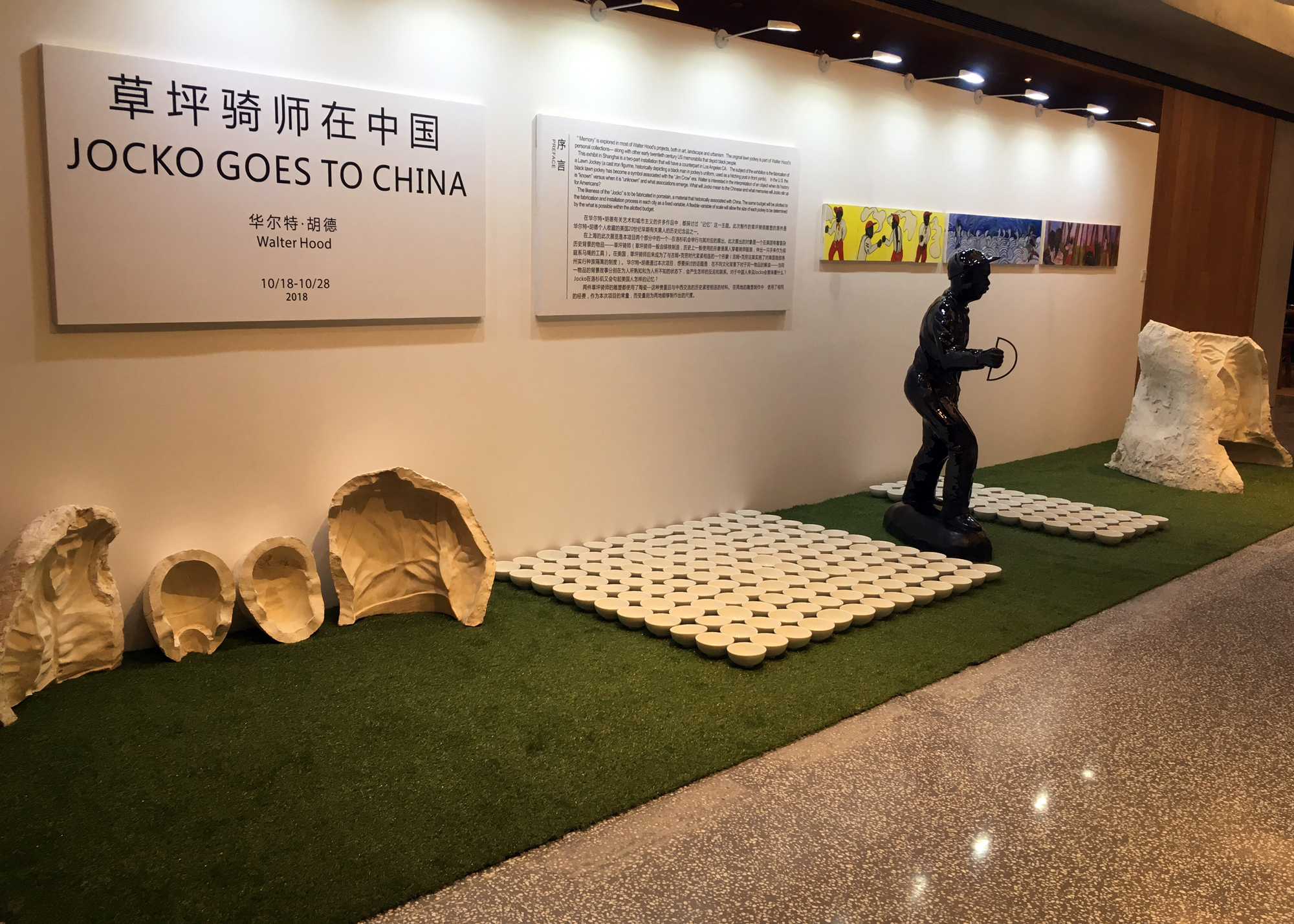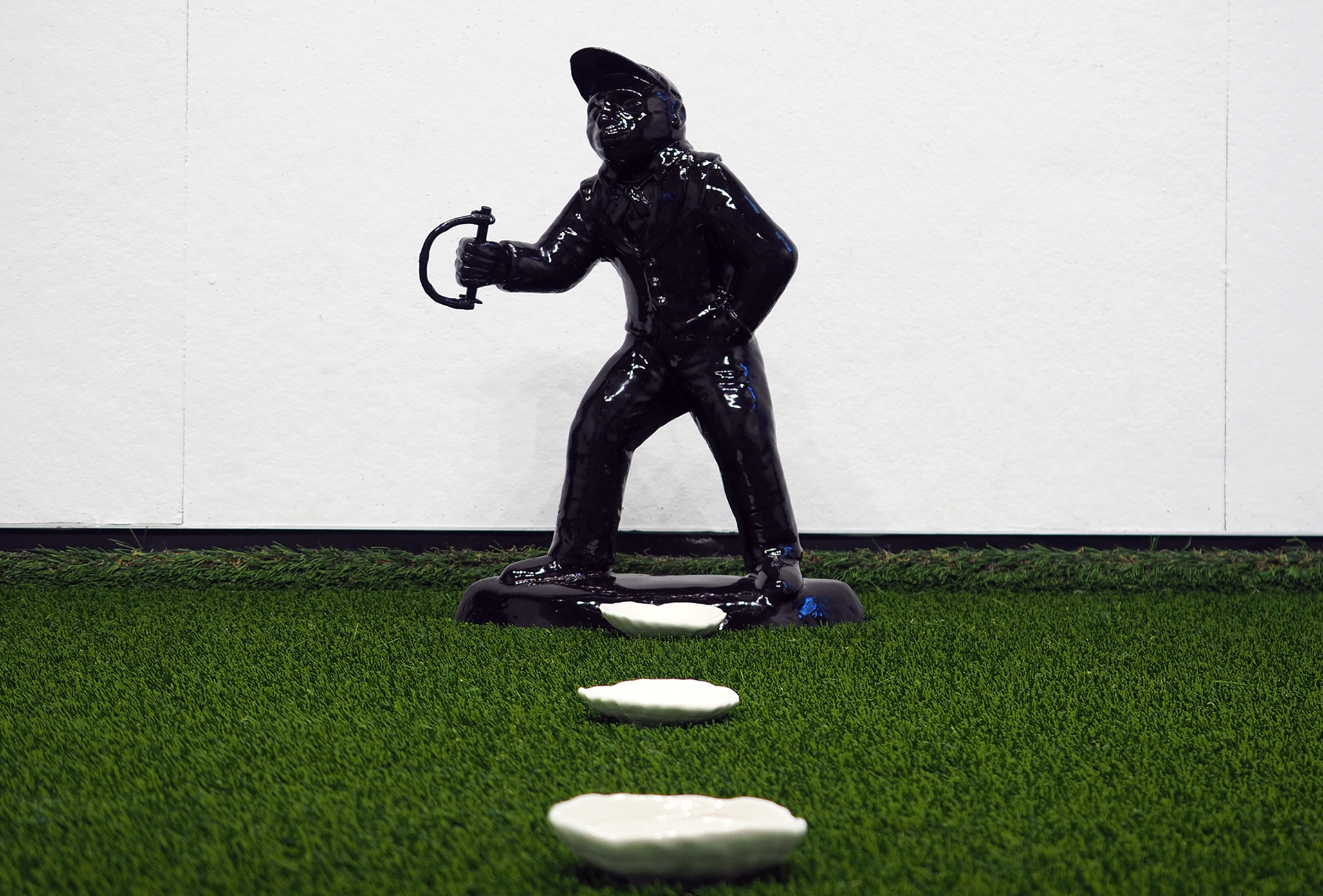 Latest News