The Guild Golf Tournament, held annually in early fall, is one of the premier events in Los Angeles for the Architecture/ Engineering/ Construction community, and is one of two annual fundraising events hosted by the Guild to support student scholarships and career service programs. The tournament draws partners, principals and top-tier decision makers from a cross-section of the AEC industry, in addition to alumni and philanthropic supporters of the School. The day starts with 18 holes of golf in a scramble format, followed by lunch and a networking reception that includes an auction and raffle.
OTHER GUILD-RUN PROGRAMS & EVENTS: Annual Dinner, Student Programs & Support
40th Anniversary USC Architectural Guild Golf Tournament
Celebrating a Legacy of Support for USC Architecture Students
When
Monday, August 16, 2021
Registration: 9:00 AM
Shotgun Start: 11:00 AM
Cocktail Reception: 5:00 PM
Where
Lakeside Golf Club
4500 Lakeside Drive
Burbank, CA 91505
Sponsorship Opportunities
Golf sponsorships include green fees, cart, breakfast, lunch, and attendance at awards reception.
Proceeds support scholarships, career development, and mentorship programs for USC Architecture students.
To be included in all event recognition and marketing material, please confirm sponsorship by Friday, July 23.
Contact Ratri Lertluksamipun at lertluks@usc.edu.
TITLE SPONSOR
MATT Construction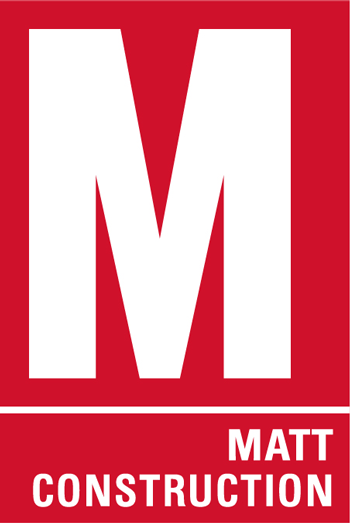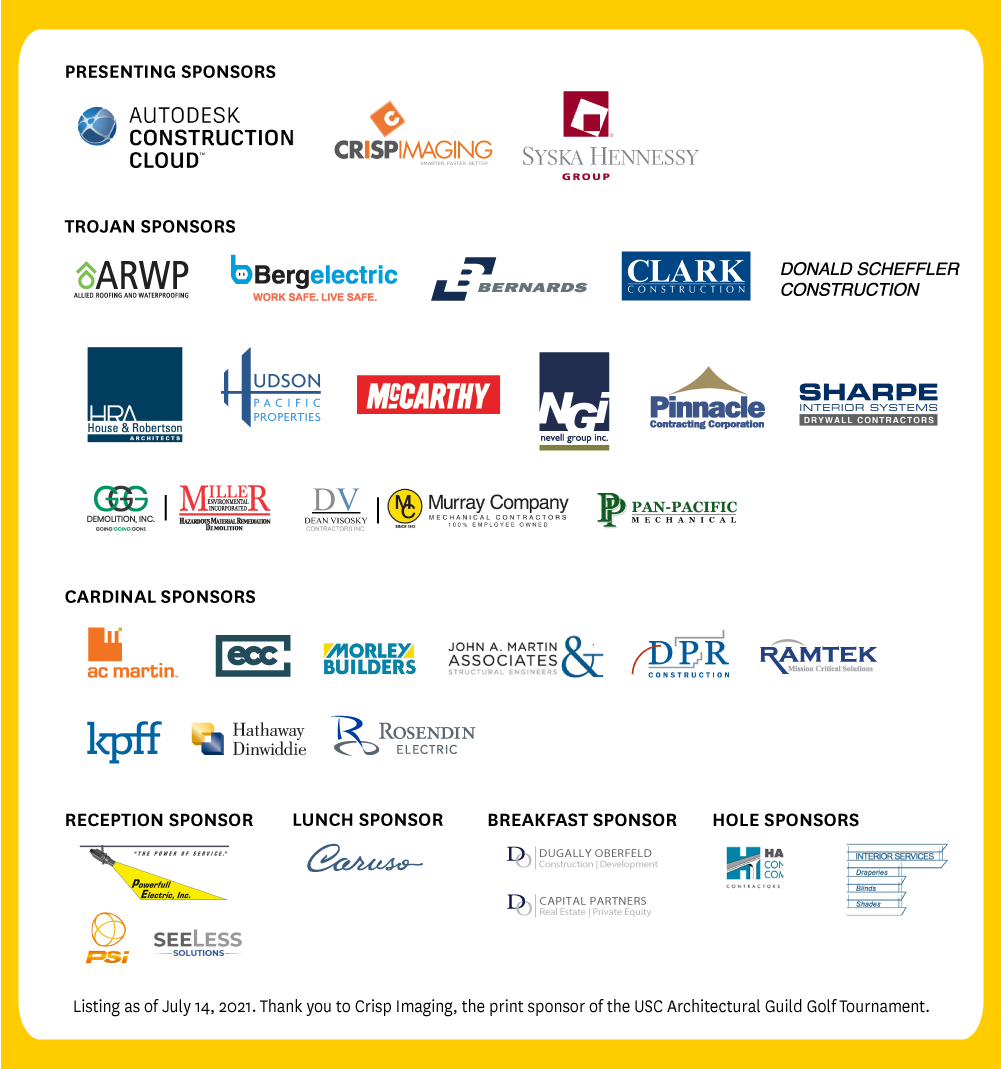 Golf Committee
HONORARY CHAIR
Steven F. Matt
Chairman and Chief Executive Officer
MATT Construction Corporation
Committee Chair
Roger Fricke
Board Member, USC Architectural Guild
Vice President, Clark Construction
Golf Committee
Gary Brennen, Syska Hennessy Group
Vanja Deretic '04, KPFF Consulting Engineers
Ron Elazar, Morley Builders
Allen Escobedo '99, KPFF Consulting Engineers
Rafi Halajian '12, Hathaway Dinwiddie
Krystal Hamner '92, BArch Builder Architects
David Huchteman, AC Martin
Jenna Knudsen '97, CO Architects
Steve Luchetta '80, MATT Construction
Ben Marcus '12, Gensler
Steve Pellegren, Bernards
Saundra Price, W.E. O'Neil Construction
Steve Rodermund '06, Rosendin Electric
Ben Rogowski '12, John A Martin Associates
Reza Safavi '84, Create7 LLC
Dan Slater '88, Hathaway Dinwiddie
Robert Soto, Sharpe Interior Systems, Inc.
Dan Stafford '89, McCarthy
Leslie Young '95, IBI Group
39th Annual USC Architectural Guild Golf Tournament
We thank our generous sponsors, event supporters, the Guild Golf Committee, and all who participated in the 39th Annual USC Architectural Guild Golf Tournament at the San Gabriel Country Club on Monday, September 23, 2019. The Guild raised more than $225,000!
Golfers enjoyed the rigorous 18 holes and concluded the day with an evening awards ceremony and networking reception on the patio. We hope you were able to form new relationships—connect with familiar faces—all on the occasion of supporting mentorship, career services, and scholarships for students at the USC School of Architecture.
Congratulations to the 2019 tournament winners:
1st Place: Rosendin Electric
2nd Place: Bergelectric
3rd Place: Allied Roofing & Waterproofing
View the Photo Gallery