With a legacy of design excellence and innovation, the USC School of Architecture is dedicated to educating citizen architects — the next generation of architects and design leaders who are rethinking our communities and building for the public good. As an academic cultural institution, the School is driving new strategic investments to define its future through transformative student experiences, distinguished and diverse faculty, influential research and creative work environments.
Donate Today
Annual Giving
Gifts to the USC Architecture Annual Fund allow the School to provide extraordinary opportunities for learning and discovery; to extend the financial aid program to every student who needs it; and to help meet emerging needs and challenges. Your generous support is an investment in the future of the School of Architecture, making possible increased diversity and excellence in students and faculty, expanded global programming and heightened expertise in contemporary urbanism.
Transformative Student Experiences
Increasing access through scholarship support will make attending USC possible for urban, rural and first generation college students. This remains a top priority and your generosity will help us achieve this important goal.
Dean's Innovation Fund
The USC Architecture Dean's Innovation Fund allows for proactive investment by the Dean in opportunities that include student experiences, faculty development and research, impactful creative work, global studies and programs, diversity-related initiatives, technology acquisitions and other areas where catalytic resources are needed.
Distinguished Diverse Faculty
USC Architecture will invest in attracting talented faculty among professional degree students at peer institutions with term-teaching fellowships for recent graduates; cultivating new accomplished part-time faculty through professorships, fellowships, and residencies; and attaining new senior tenured faculty through a broad array of endowed faculty positions.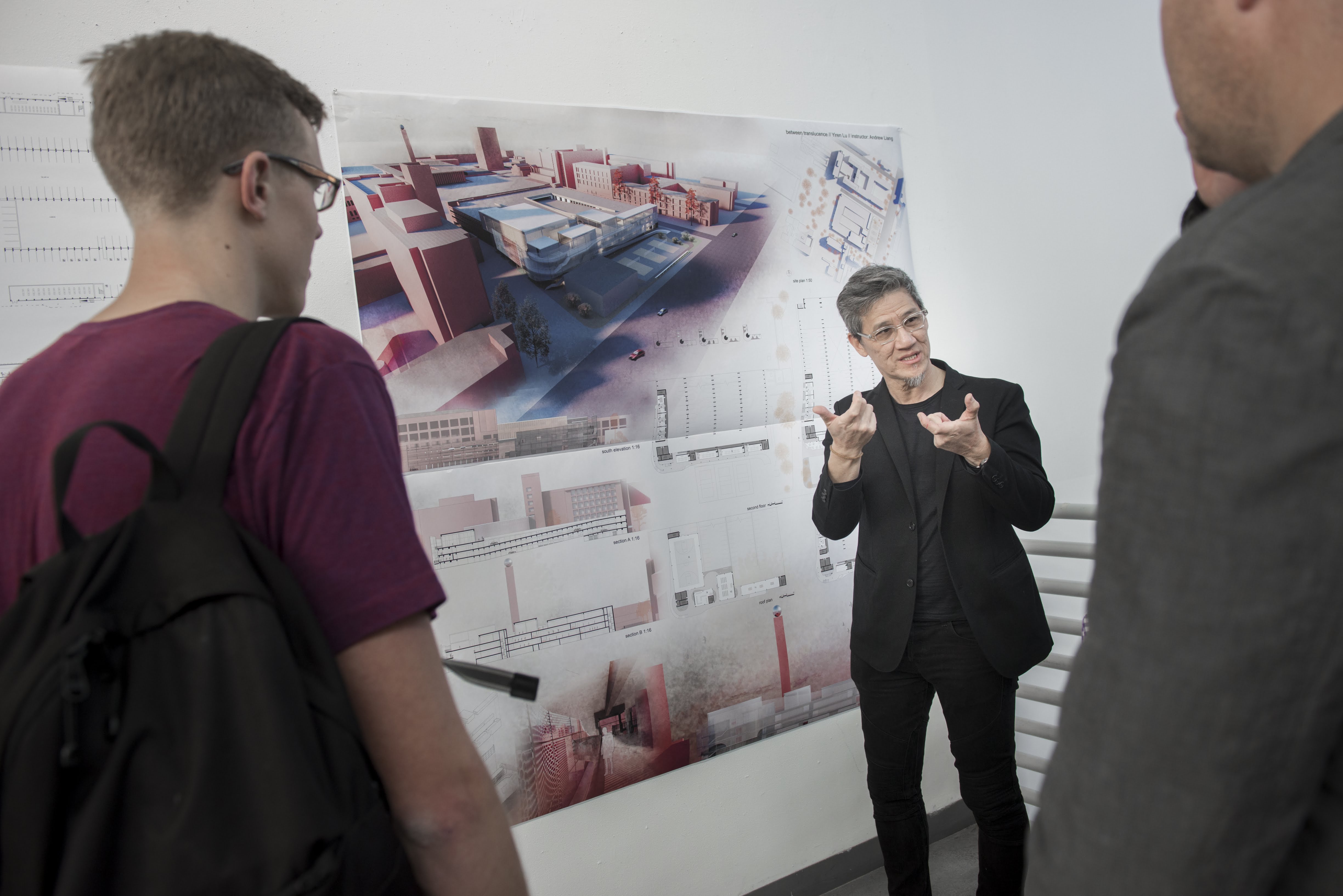 Influential Research and Creative Work
USC Architecture will invest in competitive faculty research and creative work through monetary awards, institutes, centers and labs; partnerships and seed funding for local, regional and international global initiatives; and public-facing programs in exhibitions, symposia, publications and events.
Creative Environments
USC Architecture will become immersed in downtown Los Angeles with new off-campus space for academic programs, exhibitions, convenings and high school programs. New renovations and construction to current campus facilities will dramatically enhance and transform the learning environment and research infrastructure. USC Architecture's commitment to heritage conservation will continue to be represented in academic offerings, faculty and student research and investigations, community collaborations, and public programming.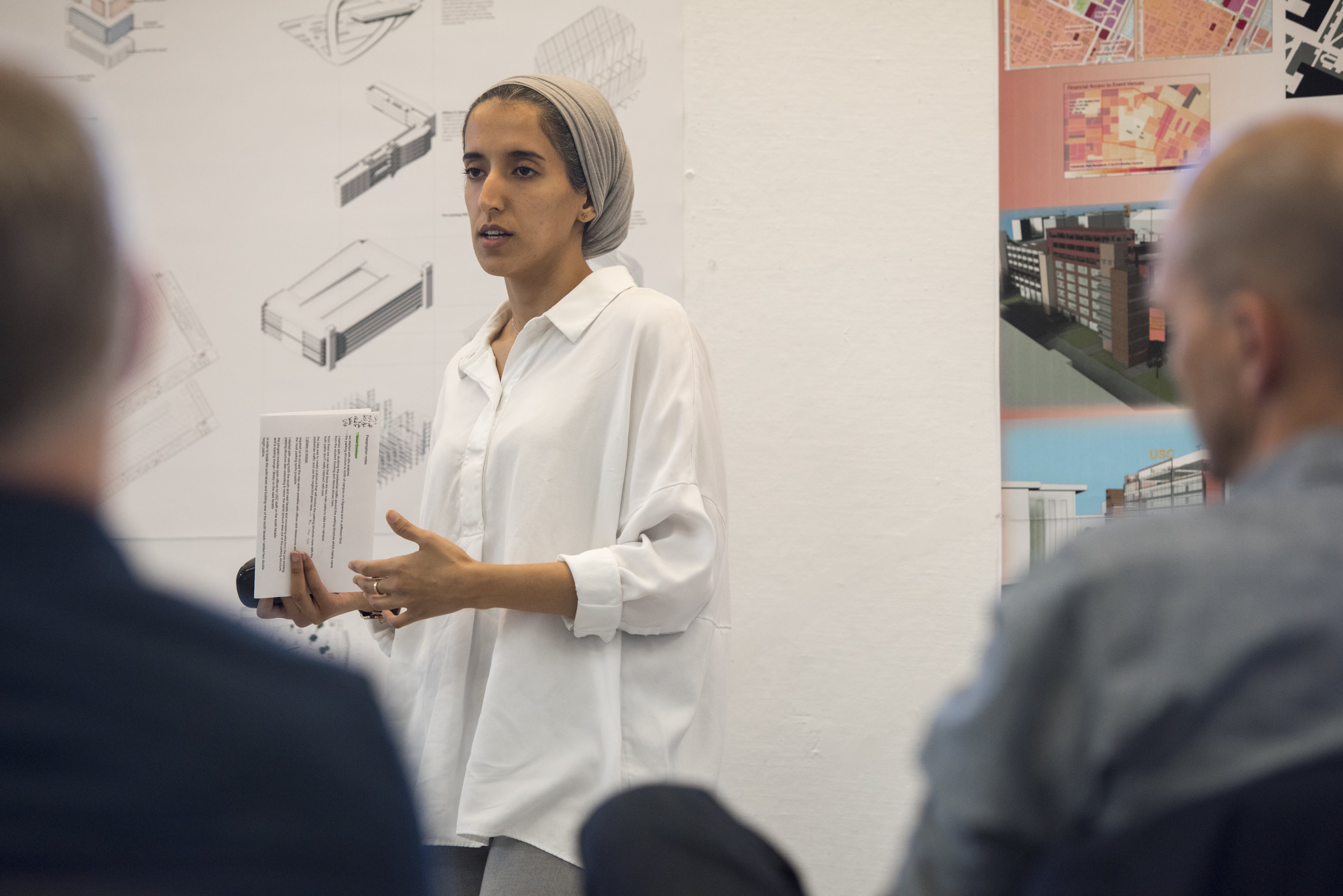 A Message of Thanks from USC Architecture Scholars
"I have found so much value in the relationships I have built and the ideas I have learned and shared in the architecture field. My studies have inspired me to pursue a career in socially and environmentally responsible design. I feel so grateful for the opportunity to pursue a Bachelor of Architecture at USC. Thank you again for the generosity you have gifted to me."
—Jessi Jacobowitz, '19, Victor Regnier Endowed Scholarship, Clinton and Marion Ternstrom Endowment Scholar, Chase L. Leavitt Traveling Fellow
"After receiving the news (and crying with joy), I wanted to express my sincere gratitude towards your generosity. As life after graduation is just around the corner, I have decided to focus on pursuing my license while I work, continuing to absorb the practice of architecture. My larger aspiration is to return to my hometown of Fayetteville, Arkansas with a greater breadth of knowledge and experience, and give back to the community that raised me through the establishment of my own practice."
—Lyndsey Smith, '19, Anthony Marnell II/Architectural Guild Endowed Scholar
"I transferred to USC three years ago and your scholarship has given me the confidence to further pursue my degree. As a student who received this scholarship, I am not only thankful but also touched by your spirit of helping students to pursue their dreams and I sincerely wish one day I can do the same."
—Zida Liu, '19, Ted & Rosemary Tyler Endowed Scholar
"As a student studying abroad in Asia next semester, I am very grateful for this scholarship. Studying abroad can help advance my career and help me to see a variety of opportunities and cultures I would not have the chance to see otherwise. I would just like to thank you for your support in helping me achieve and pursue my goals."
—Chaila Johnson, '20, Robert A. and Helen Kennard Endowed Memorial Scholar