Technology Conversation:
"Technology is the answer...but what was the question?"
04/01/20, 6:00PM
Thursday, April 01, 2020
6:00PM
Online



Add to Calendar



Share this Event:
"Technology is the answer...but what was the question?"
- Cedric Price, 1966
In the last two decades, the emergence of computation and digital fabrication in architectural discourse has spawned a genre of technologically enabled design research and pedagogy that has focused on generating, optimizing, describing, and fabricating complex forms and material constructs. However, in parallel, the world as we know it is experiencing major geopolitical shifts, environmental crises, and housing shortages. How can design research leverage technology to respond, provoke, or engage with wider social and environmental issues to affect positive change in the world as we know it? In this context, the disciplinary imperatives for design novelty and technological innovation become the foundation for questioning, challenging, and changing the status quo of how the world around us operates.
Join us for a conversation surrounding the agency of design technologies as catalysts for exploring issues of urban ecology, affordable housing, and spatial justice.
Presenters:
Larry Sass, Ph.D., MIT
Ersela Kripa, Texas Tech Univ.
Dana Cupkova, Carnegie Mellon School of Architecture + Epiphyte Lab
Moderators:
Alvin Huang, USC Architecture
Kyle Konis, Ph.D., USC Architecture
ABOUT
Alvin Huang, USC Architecture
Alvin Huang, AIA is the founder and design principal of Synthesis Design + Architecture and an associate professor at USC Architecture. He is an award-winning architect, designer, and educator specializing in the integrated application of material performance, emergent design technologies and digital fabrication in contemporary architectural practice. His work spans all scales ranging from high-rise towers and mixed-use developments to temporary pavilions and bespoke furnishings. His work has been published and exhibited widely and has gained international recognition with over 30 distinctions at local, national, and international levels, including being honored as the Presidential Emerging Practice of the Year by the American Institute of Architects Los Angeles Chapter in 2016, being selected of as one of 50 global innovators under the age of 50 by Images Publishing in 2015, being featured as a "Next Progressive" by Architect Magazine in 2014, and being named one of Time Magazine's 20 Best Inventors of 2013. Huang received a master of architecture and urbanism from the Architectural Association Design Research Laboratory in London and a bachelor of architecture from USC.
Kyle Konis, Ph.D., USC Architecture
Kyle Konis, Ph.D, AIA, is an assistant professor of architecture at USC. Konis' research centers on improving the feedback loop between design intent and the performance of buildings in use, with an emphasis on the experience of building occupants. His primary focus is the study of daylight in buildings as an environmental service for addressing building energy, indoor environmental quality, and occupant health objectives. While at USC, Konis has served as the principal investigator on six externally sponsored research projects, including two Upjohn Research Grants from the AIA and an EISG grant from the California Energy Commission. His research has been published in prominent building science journals including Energy and Buildings, Building and Environment, and Solar Energy. His book (co-authored with Stephen Selkowitz), Effective Daylighting with High-Performance Facades, Emerging Design Practices, was published by Springer in 2017. He is the recipient of the 2016 Architectural Research Centers Consortium New Researcher Award, the 2015 Association of Collegiate Schools of Architecture New Faculty Teaching Award, the 2015 ACSA Housing Design Education Award, and the 2015 Building Technology Educators Society Emerging Faculty Award. Konis received a Ph.D. in architecture with an emphasis in building science from U.C. Berkeley, a master of architecture from Yale University, and a bachelor of arts from the University of Washington. He is a registered architect in the state of Washington.
Larry Sass, Ph.D., MIT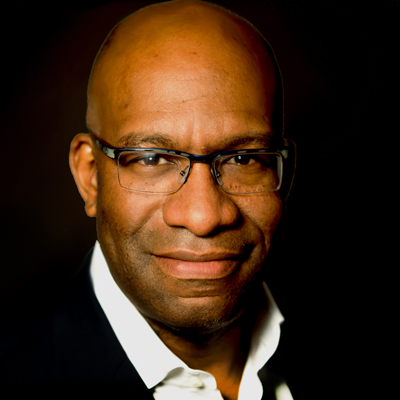 Lawrence (Larry) Sass is an architectural designer who conducts research in areas of design studies, computer science, and digital fabrication. He earned his B.Arch at Pratt Institute and his Ph.D. from MIT. Currently, he is an associate professor of architecture at MIT. His research publications demonstrate new ways to incorporates digital design and fabrication into the production of housing.
Ersela Kripa, Texas Tech Univ.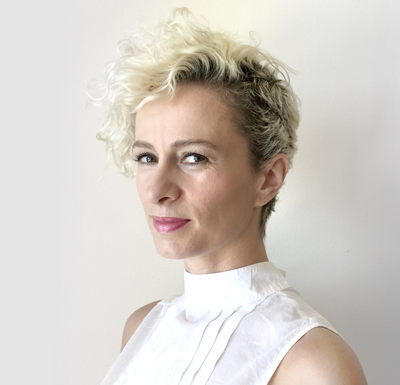 Ersela Kripa is an assistant professor at Texas Tech College of Architecture, a registered architect, and founding partner of AGENCY, an architectural research, design, and advocacy practice established in New York City in 2010 with Stephen Mueller. Born and raised under communist dictatorship in Albania, Kripa's work is particularly focused on uncovering the machinations of the securocratic regimes that surveil and control public lives. She is recipient of the 2010-2011 Rome Prize in Architecture, the 2018 Emerging Voices Award from the Architectural League of New York, two MacDowell Colony fellowships, and the New York Foundation for the Arts fellowship. Kripa's work has been exhibited at the 12th Architectural Venice Biennale, the Hong-Kong Shenzhen Urbanism Biennale, Storefront for Art and Architecture, among others. Her work has been widely published in Scapegoat, MONU, Volume, The Architect's Newspaper, Domus, and others. AGENCY operates from the U.S.-Mexico border teaching, practicing, and writing on pressing border issues.
Dana Cupkova, Carnegie Mellon School of Architecture + Epiphyte Lab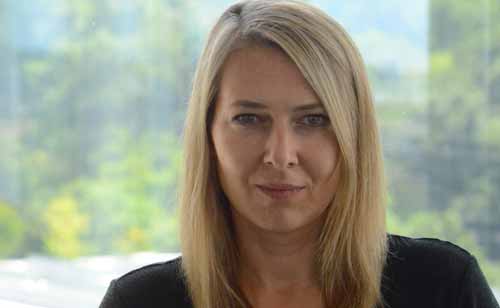 Dana Cupkova is co-founder and design director of EPIPHYTE Lab, an architectural design and research collaborative centered on issues of human perception, environmental ethics and large scale ecology. She currently holds an associate professorship at Carnegie Mellon School of Architecture, where she serves as the graduate program track chair for the master of science in sustainable design program. Her design work engages the intersection of the built environment and ecology through computationally driven processes, thermodynamics, material formations relative to embodied energy, and experimentation with geometrically-driven performance logic.
Made possible by the Nabih Youssef Endowed Lecture on Structural Design Innovation Fund