Since our establishment in 1919, the USC School of Architecture has excelled in offering a solid foundation for success for all of our graduates. It is a place where practitioners are created, and where the role of the architect, landscape architect, urban designer, theorist, historian, and technology and science specialist is redefined. Our programs give students numerous degree options — including two distinct bachelor's degrees, five master's degrees, three dual master's degrees and five certificate programs — to best pursue their individual interests and goals.
Why USC Architecture
USC Architecture capitalizes on the synergy created by its location and its activity. As an academic cultural institution in South Los Angeles, its impact reaches Latin America and the Pacific Rim and engages local citizenry on issues that affect their own environment, community and well-being. Throughout its activity on campus and off, USC Architecture promotes a greater understanding of space, the city and urbanization as part of an ethical and philanthropic vision. Our impact is shaped by the courage of our faculty to pose difficult questions, engage in robust debate, and integrate interdisciplinary thinking into their pedagogies. We're redefining the agency of architect to include citizen, influencer of public policy, and advocate for change.
Download the 2020 Viewbook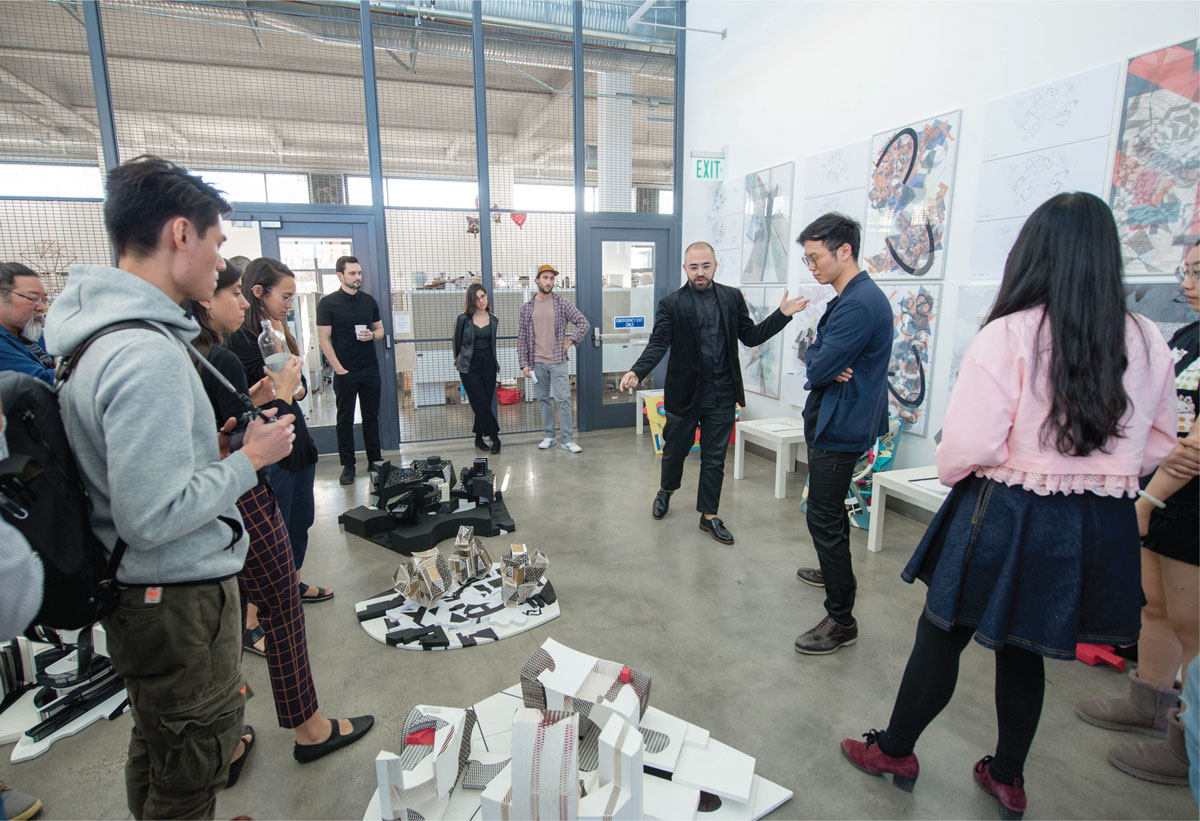 Student Experience
You are part of the Trojan Family the moment you become a student at USC. This unique and prestigious designation joins you not only to the community of students and faculty but also to a network of 375,000 alumni. Together they offer an unsurpassed support system for every student. This vibrant setting presents numerous opportunities to get involved academically and socially, not only on campus but within the surrounding community and city as well. With 750 student organizations, you can explore your passions and interests — leadership programs, recreational sports, religious groups, student government, multi-cultural organizations, Greek life, community service opportunities and much more.
USC offers students countless opportunities and options to enhance their academic careers. You can pursue degrees from 21 different professional schools and choose from 150 minors — the broadest selection of any U.S. university. Visions and Voices, a university-wide arts and humanities initiative, fosters creativity and discovery.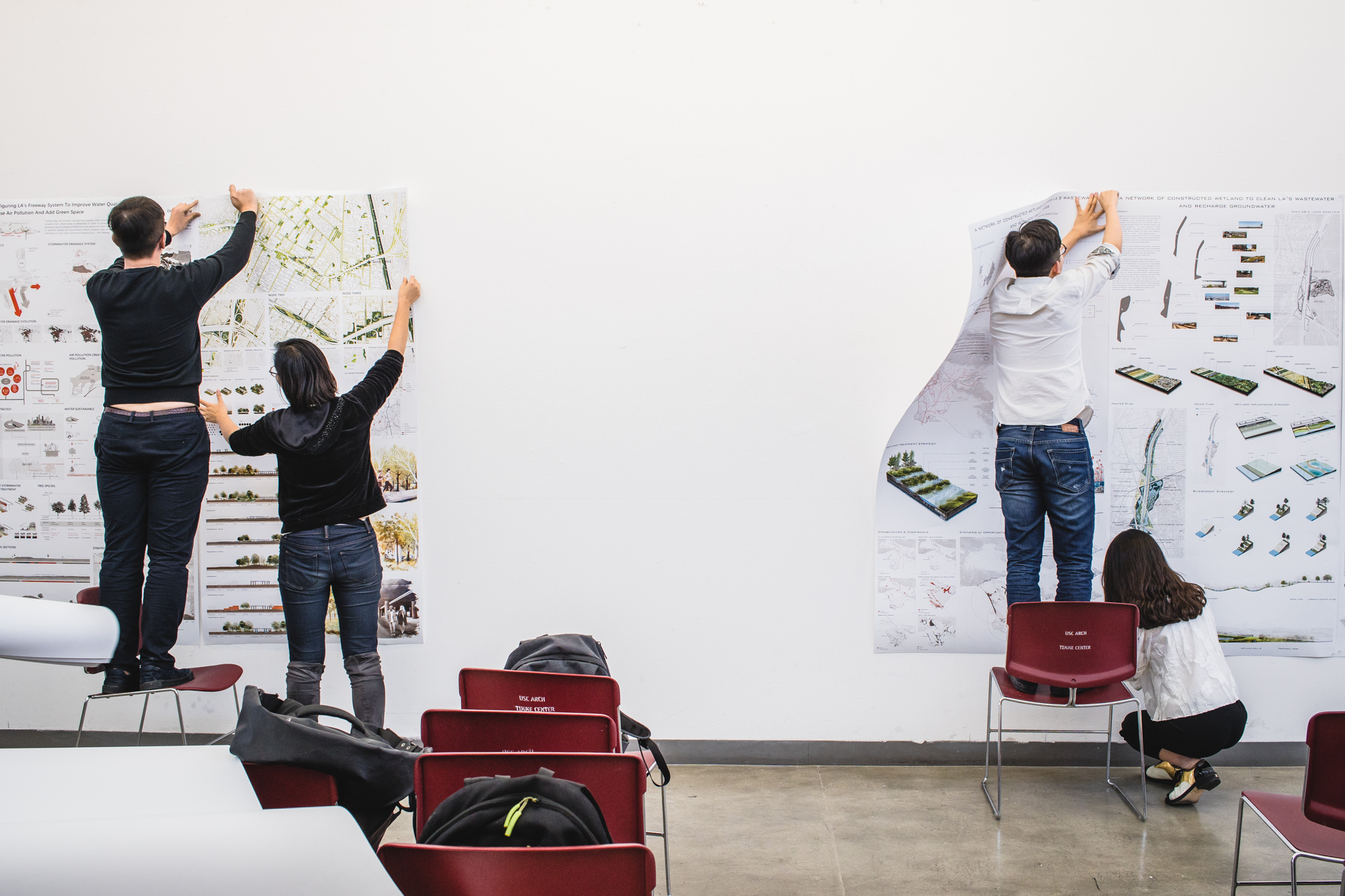 The University and Los Angeles
The University of Southern California is a premier research institution embedded in the urban fabric of Los Angeles. This provides USC Architecture with an unparalleled context for the study of the natural, built and technological environments, as well as opportunities to engage with cultural institutions and events throughout the year.
USC ARCHITECTURE IN LOS ANGELES
Our Faculty
Our approximately 100 faculty members create a diverse spectrum of experts for our students to learn from in both studios and seminars each term. Tenured academicians teach alongside practicing award-winning professionals. Our invited visiting faculty and critics are selected from elite schools and design practices from Los Angeles and around the world and have recently included Paffard Keatinge-Clay, Michael Meredith & Hilary Sample, Thomas Phifer, Wendell Burnette, Trey Trahan, Julie Snow, Yansong Ma, Tom Kundig, Manuel Delanda, Mia Lehrer, David Martin, Steven Ehrlich, Ralph Knowles, Lorcan O'Herlihy, and Larry Scarpa.
SEE ALL FACULTY
Global Opportunities
Embracing the future, our students are encouraged to participate each year in one of our many global studies opportunities. We offer programs throughout the world introducing students to new cultural frameworks that contribute to the shaping of the global perspective.
STUDY ABROAD & TRAVELING FELLOWSHIPS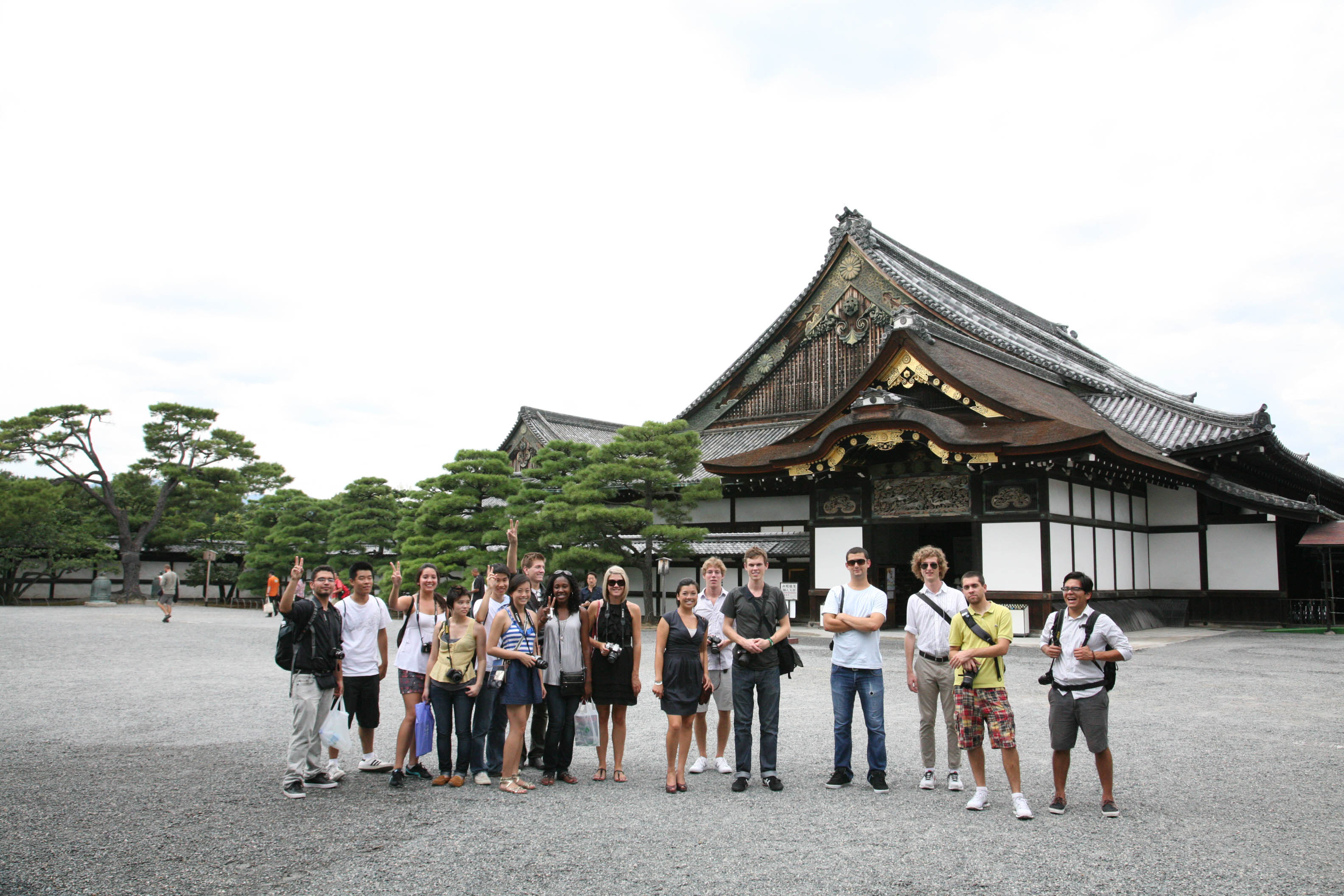 After Graduation
Through the ongoing success of so many of our alumni, trained within these programs, the School of Architecture has built a well-earned reputation of preparing leaders in our field. Our degree-curriculum — whether in architecture, landscape architecture, building science or heritage conservation — has always been intensive, in-depth and topical, with each program fusing history, theory, technology and design into a variety of degree programs that well-prepare our students for the rigors of the professional design practices.
Our graduates from these programs are truly world renowned as the foremost designers, practitioners and faculty in architecture of yesterday and today. We hold two Pritzker Prize laureates, Frank Gehry and Thom Mayne, as our alumni, as well as Case Study House Program participants, Pierre Koenig, Conrad Buff, Don Hensman and Cal Straub. Countless more of our alumni continue to established themselves as leaders in local and international practices. To name a few, Emmet Wemple, Albert Martin, Jon Jerde, Mark Rios, Ronald Altoon and Gerard Furbershaw all established their own local offices after graduating from USC, which then quickly grew into practices with world wide reputations for creative, groundbreaking architecture, landscape architecture and design.
USC ARCHITECTURE'S HISTORY